Easy Bun Hairstyles For People With Short Hair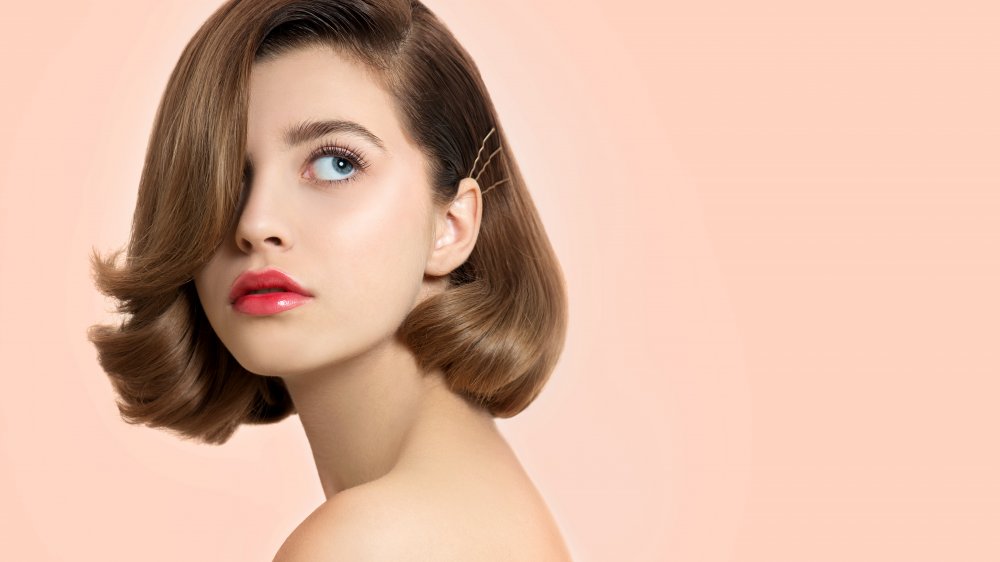 Shutterstock
Bob haircuts have been all the rage in the last few years seen on the likes of Kim Kardashian, Millie Bobby Brown, and Selena Gomez. And as Jay Birmingham, celebrity hairdresser and owner of Jay Birmingham Hair, explains, it's not going anywhere. "2020 is the major bob movement, long hair simply isn't that interesting anymore," Birmingham told Glamour. Nicole Casamassima, a stylist at the Nexxus Salon in New York, agrees. "Women want more versatility and can easily achieve a sleek and sophisticated bob with the right length for their face," she explained to WhoWhatWear. "Or, if they cut it to hit collarbone length, they can add tousled texture for a more youthful and casual look." However, while short hair comes with many pros, it also comes with some cons, like being able to wear your hair up or in a bun. That's why we've hunted down three easy bun hairstyles for people with short hair.
Milkmaid braids suit every occasion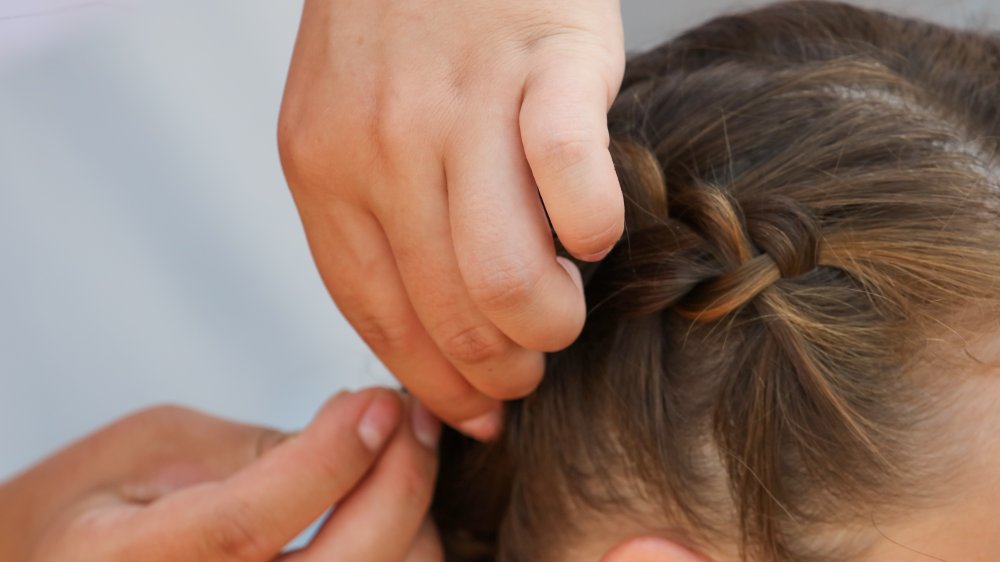 Shutterstock
Despite what you probably think, milkmaid braids no longer need to be left in the schoolyard. An easy way to pull back short hair when you're trying to wear a bun, it always looks pretty and suits every occasion from date night to the gym.
According to Byrdie, the key is to part your hair down the middle before you begin braiding each side into mini pigtails. From here, all you need to do is simply tuck the ends into your hair using bobby pins and spray a touch of hairspray to keep it all in place.
A low bun is always a good idea if you're short on time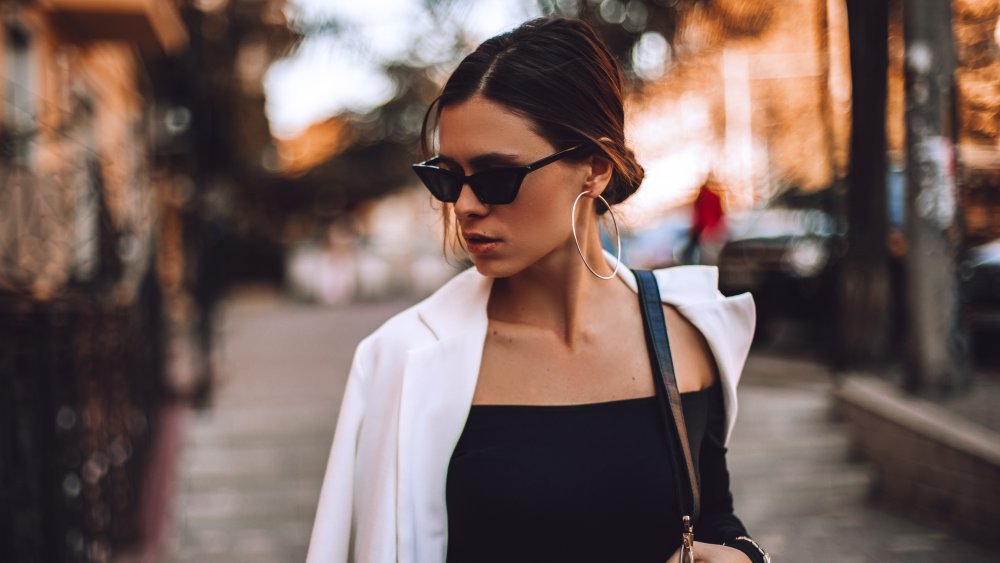 Shutterstock
If you're feeling lazy or don't have much time, opt for a low bun. They're as simple as pulling your hair back as you would a low ponytail, then twisting the hair into a bun and securing. Th best part? They never fail to look chic.
There are lots of different tricks you can do depending on the look you're going for, such as wearing it tight with your hair slicked back for the night or loose with your hair falling around the face for the day. Pair with a set of statement earrings if you're heading somewhere special.
Half buns work for both long and short hair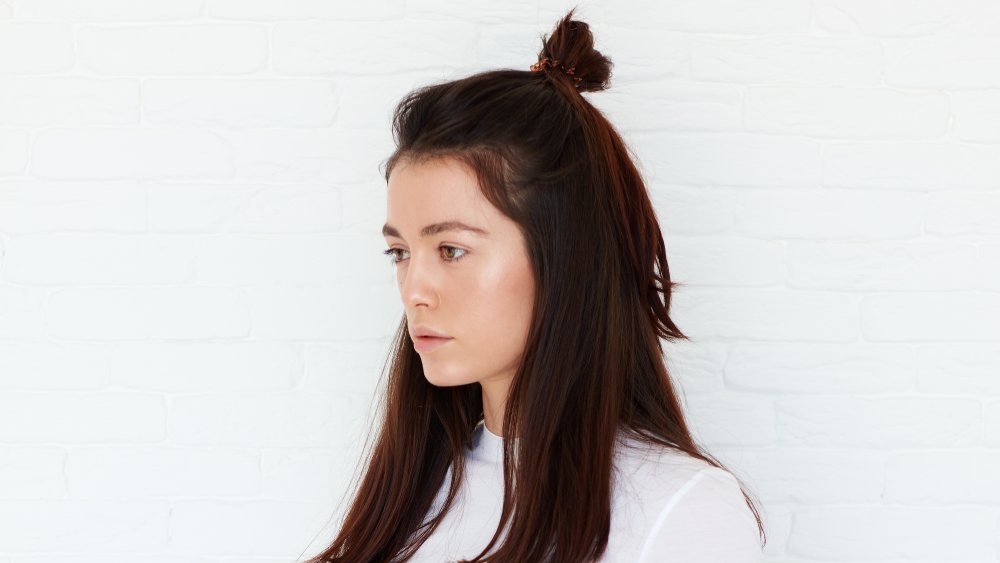 Shutterstock
Half buns work for both long and short hair and are a great option for day and night. According to Cosmopolitan, the best way to get the look is by sticking to the top part of your hair only (you can use your temples as a guide to create two straight lines).
Simply pull the top part of your hair into a high ponytail, secure with a hair tie, then twist into a bun and secure again using bobby pins. If there are any ends sticking out, just tuck them into the hair tie.
Space buns or double buns make you look edgy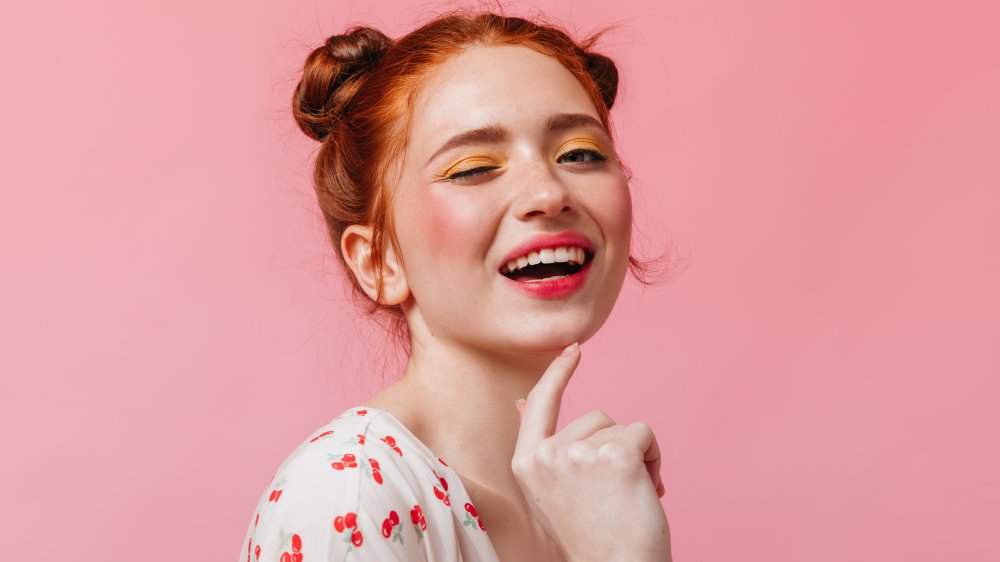 Shutterstock
Space buns, also known as double buns, are the epitome of cool. Often seen on the likes of Ariana Grande, Billie Eilish, and Miley Cyrus, as well as on every second girl at your favorite music festival, they can be worn by those with short and long hair, and according to Byrdie the secret to nailing the look begins with the prep. The product they swear by? Texturizing spray.
Part your hair down the middle and spritz with a texturizing spray. Then pull your hair into two high ponytails and secure with hair ties. Wrap your hair around the hair ties to create two buns, strategically placing a few bobby pins in them to keep them in place. Style the buns to your liking (you may prefer them to look tight or loose) and finish with hair spray.
Messy top knots are definitely doable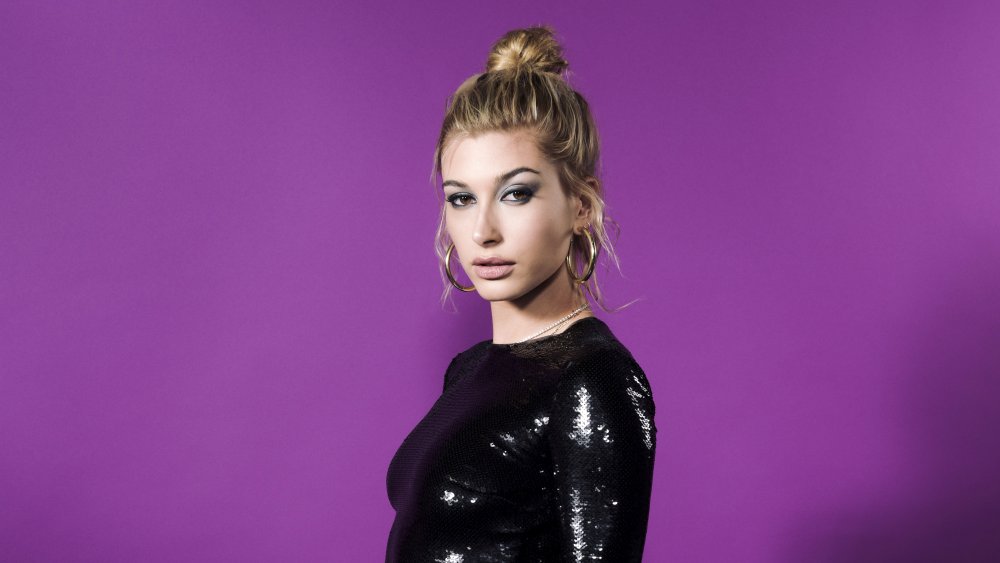 Gareth Cattermole/mtv Emas 2017/Getty Images
Top knots aren't just for all your besties with long locks. As long as you accept that it's going to be more of a messy look, you and all the other short-haired ladies can totally rock the look too. Ideal for wearing around the home or dressing down a sequin dress a la Hailey Bieber, all you need to know how to do it properly.
As hairstylist Sarah Potempa told Allure, the key is to "look up while brushing hair into a ponytail, which will let you avoid any bumps in the back." And if you're worried about all your layers falling out, you don't need to be. "Spraying the brush with hair spray will properly get all the layers in place," advised Potempa.