What Happens When You Use Shea Butter On Your Face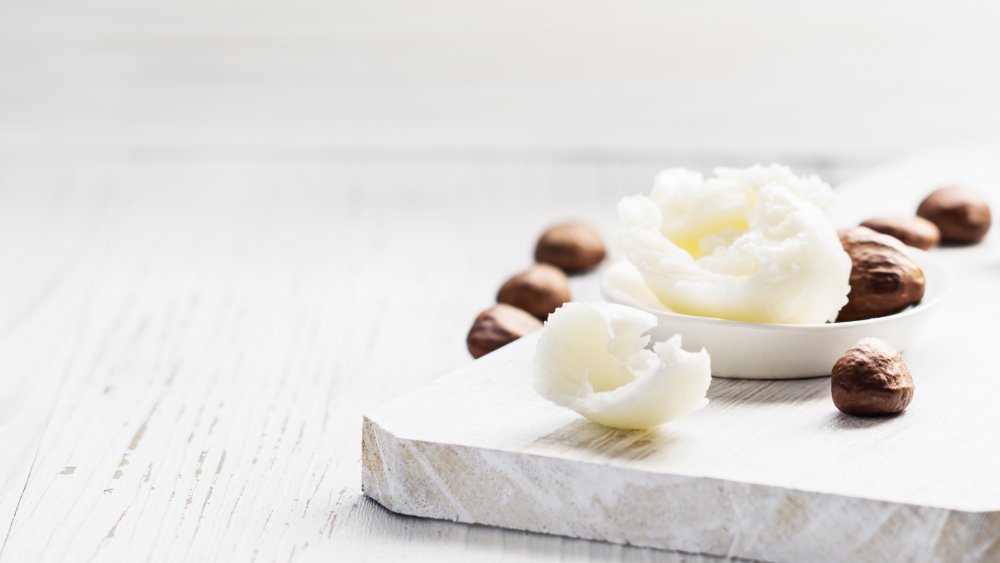 Shutterstock
Shea butter is often found in a range of skincare products for your body, but recently it has started to pop up in skincare for your face. And while it's incredibly moisturizing when you use it on your body, what happens when you use shea butter on your face?
According to Byrdie, using shea butter on your face can fade acne scars, soothe irritation, and fast-track healing (for example, if you have sunburn). It can also assist in the management of skin conditions like psoriasis and dermatitis, among others. As Joanna Vargas, Celebrity Facialist and Founder of Joanna Vargas Salons and Skin Care, explained, "Shea Butter is great for hydration and calms the skin. It goes into the skin well and protects the face from extreme temperatures." 
Better yet, it is also believed to contain anti-aging properties.
Shea butter has been known to clog pores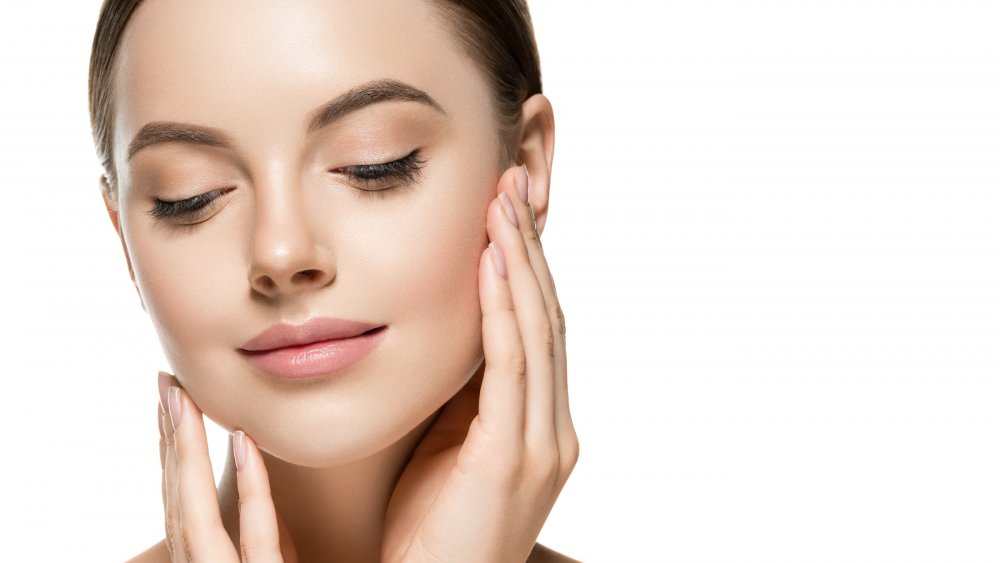 Shutterstock
If shea butter sounds too good to be true, well, think again — you just need to know how to apply it correctly. To achieve the full benefits, Healthline recommends investing in a face product that contains shea butter from your local drug store like a face mask or moisturizer. 
You can also apply the shea butter in pure form. However, it's important to note that it should be applied at night time rather than in the morning, as your makeup may not sit well on top of it. It's also important to be aware that if you have acne-prone skin, you may experience a breakout. The American Academy of Dermatology warns that it has been known to clog pores, similar to coconut oil, and should be therefore be used sparingly. 
Like most skincare products, it's simply a matter of trial and error. Just remember, if your skin doesn't like it, you should discontinue use immediately.