Is TLC's Sister Wives On Netflix, Hulu, HBO, Or Prime?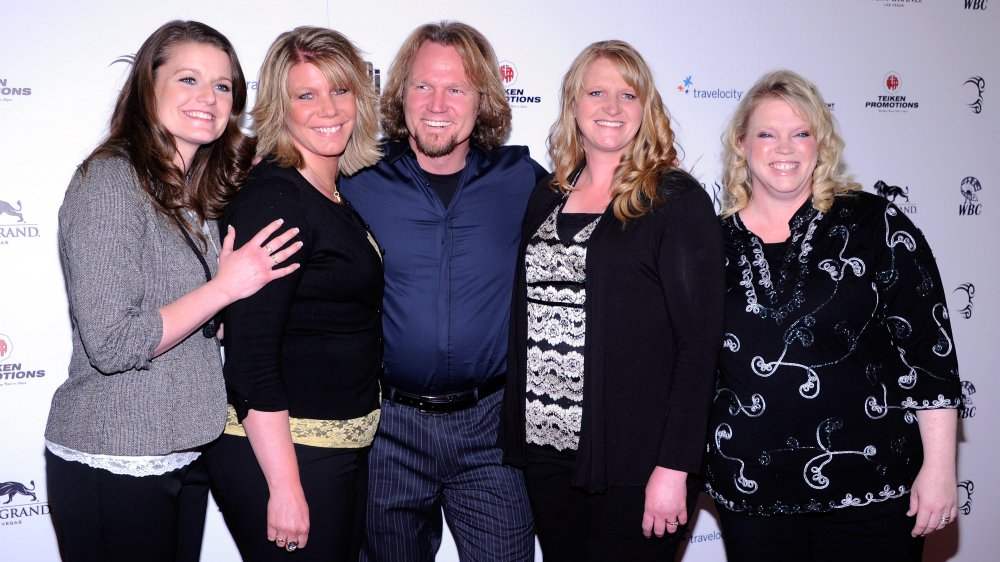 Ethan Miller/Getty Images
Over the past decade, fans have fallen head over heels for TLC's Sister Wives, which features Kody Brown and his unconventional family: his four wives Janelle, Meri, Christine, and Robyn, and their combined 18 children (via In Touch Weekly).  
The show, as with similar TLC offerings, is incredibly watchable and although the channel offers plenty of opportunities to binge, streaming it is often the easiest option for impatient viewers who can't wait for the next season. Where's the best place to catch the Browns and all their polygamist antics? Is TLC the only viable option?
The short answer is yes, kind of. According to Reel Good, the only places to watch Sister Wives on demand currently are TLC and Hulu. You can stream the vast majority of episodes on TLC, while a considerable amount are also available to rent or buy on iTunes, Google Play, VUDU, and Amazon Prime Video. The series is not currently available on Netflix or HBO.
The drama on Sister Wives keeps fans coming back for more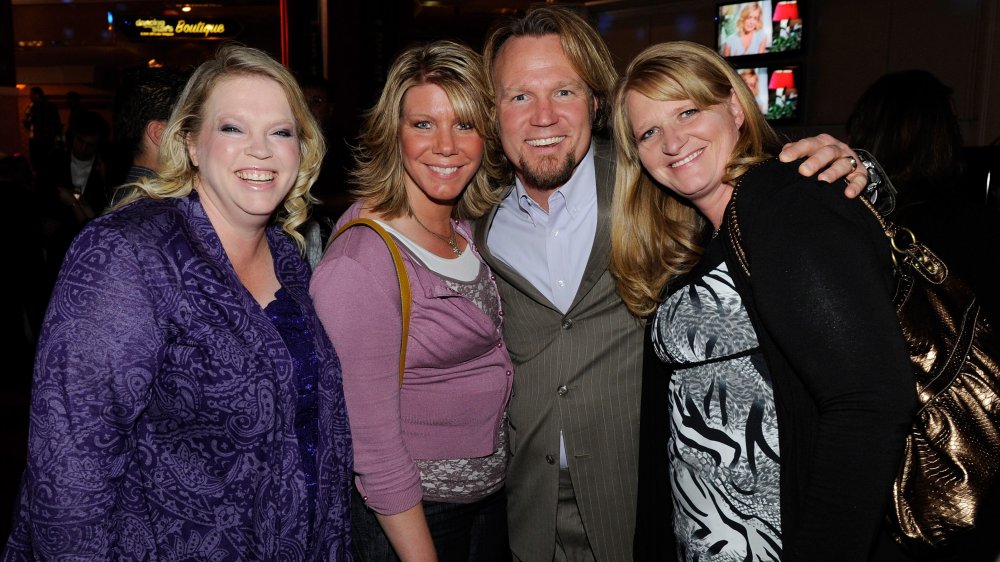 Ethan Miller/Getty Images
The show may be a big hit with fans, but recently Janelle was forced to respond to accusations that parts of it are staged. There are plenty of things pointing to why Sister Wives is totally fake, but Janelle cries foul. After a recent episode, she took to Twitter to advise the show is all real, all the time. "We often forget the cameras are there. We have never scripted our show..." Janelle tweeted simply. 
The latest issues with the family revolve around Kody's desire to build one home for all of them to live in together. The episode found everybody arguing among themselves while Robyn described the whole situation as "dumb." After Kody expressed his dissatisfaction in a confessional interview, Janelle again took to Twitter to calm fans' worries, writing, "I think every family has their ups and downs. One disagreement does not define anything. We work it out day by day."