The Reason Chrissy Teigen Regrets Getting Implants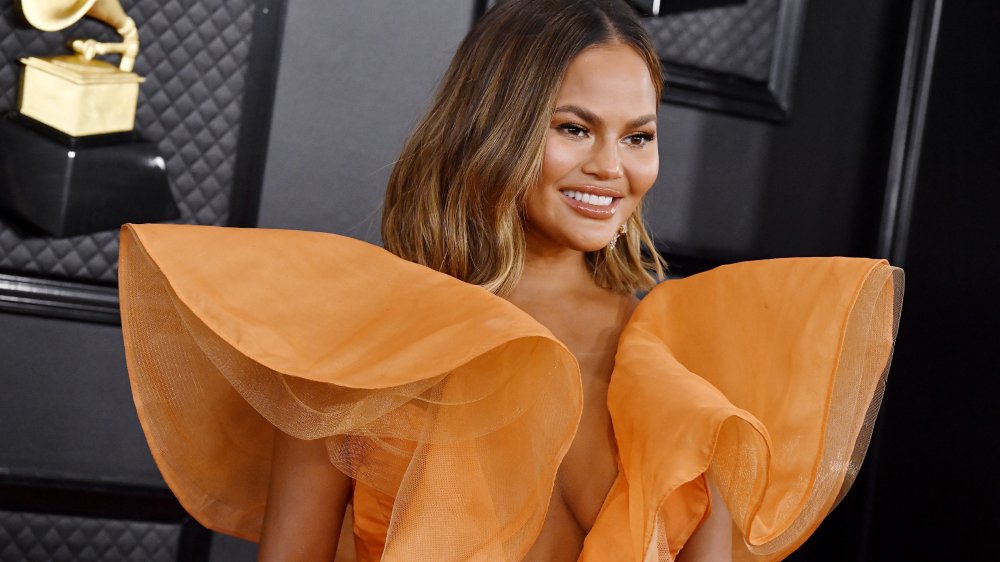 Frazer Harrison/Getty Images
Before Chrissy Teigen owned Instagram, she was a young woman looking for confidence like many of us. She recently announced on the social media platform, "Itsa me! Happy 'now you know I got my boobs done when I was 20' day!!!!!"
Referring to a new interview with British Glamour, Teigen opens up about getting breast implants and her regrets on this procedure. "Yeah, I did my boobs when I was about 20 years old," she says. "It was more for a swimsuit thing. I thought if I'm going to be posing, laid on my back, I want them to be perky! But then you have babies and they fill up with milk and deflate and now I am screwed." This bubbly influencer elaborates that she wasn't going for a bigger size, just some added perk and fullness to complement her career as an upcoming model. She wanted to look good in photographs. And while she loved the look at the time, things changed after having kids — both physically and mentally.
Family changed Chrissy Teigen's priorities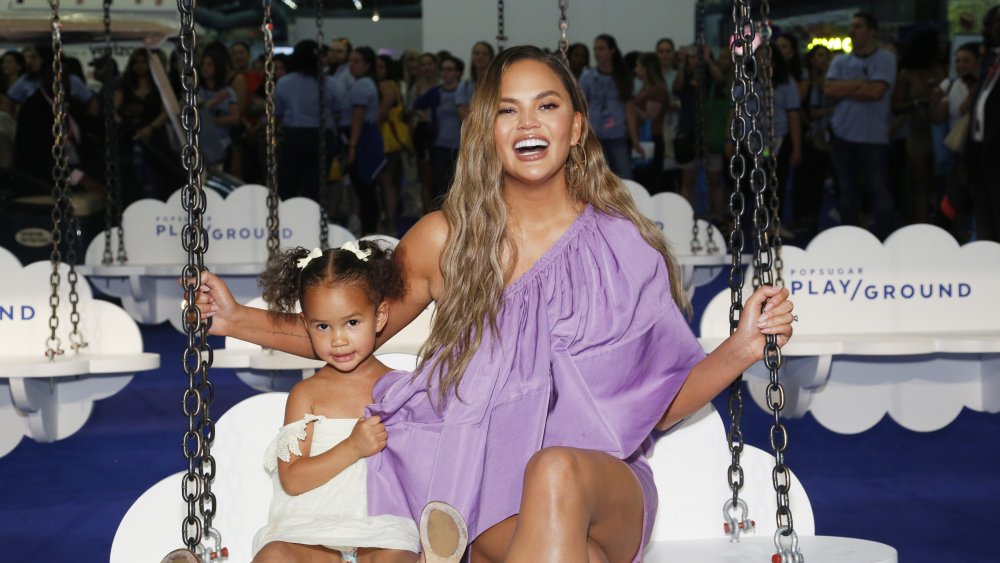 Lars Niki/Getty Images
To be clear, Chrissy doesn't express regret about her experience with her surgeons, medical recovery, or the overall result. Her concerns are instead about age and upkeep. WebMD notes that breast implants require maintenance. Silicon-gel implants should have regular MRI's and can make getting a mammogram more difficult. The American Society of Plastic Surgeons explains more, describing that 20 percent of augmentation patients will need some sort of revision procedure at the 10-year mark. Teigen notes that while the possibility of future surgery didn't bother her in her 20s, it does now. Continuing her Glamour discussion she explains, "...when you have kids you think about [the risks] of surgery and I think, 'This is not the way I want to die, in boob surgery.'"
While Chrissy does express some regrets about implants, she's still all about feeling her best in her own body. If she does find the right time and place for surgery, she's expressed a desire for a breast lift to support her postpartum body. Whichever route she chooses, we wish her the best and think she's already beautiful.