This Is How Much Money Josh And Anna Duggar Are Really Worth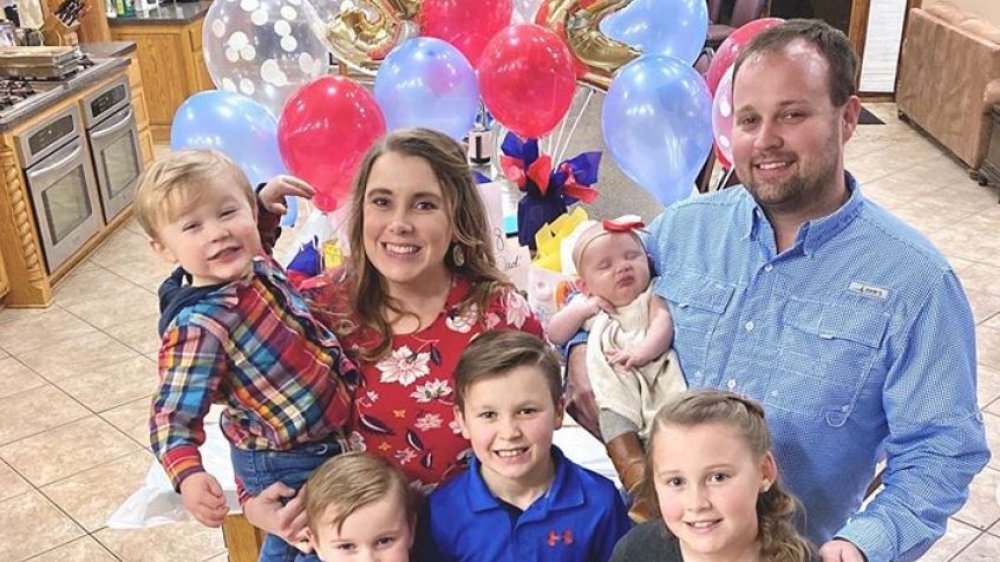 Instagram
The Duggar family is the "first family" of reality TV — aside from maybe the Kardashians — who have been features of our screens so long it's hard to imagine life without them. Worth an estimated $3.5 million, according to Celebrity Net Worth, the stars of TLC's 19 Kids and Counting and spin-off Counting On have earned a considerable amount over their many years on the air.
And yet, the net worth of each member of the extended family differs considerably. When it comes to the eldest Duggar kid, Josh, and his wife, Anna, in particular, their net worth may surprise you.
Josh and Anna Duggar are doing just fine
Duggar infamously got 19 Kids and Counting canceled following sexual abuse allegations made against him by his siblings. Last year, Pop Culture reported he and Anna had sold their Arkansas home for far less than the asking price. Still, although he's no longer a reality TV fixture, and is therefore earning less than his family, the eldest Duggar isn't doing too badly.
The whole Duggar clan made roughly $25,000 to 40,000 per episode of 19 Kids and Counting, according to reality producer Terrence Michael, who advised E! News of the typical wages for casts on similar shows based on overall budget. Duggar's TV career may be long over, but CafeMom notes he's been running his own used car dealership for several years, supporting his family in the process. To date, Josh and Anna's net worth is estimated to be around $200,000, according to CafeMom.
True, he's not worth anything near his parents, but they were successful business people prior to joining TLC, and their wealth has grown exponentially since. Likewise, Counting On netted them even more. He and Anna seem to be doing just fine without the cameras, however, with the happy couple welcoming their sixth child in November 2019. "We are so excited and thankful to God for His special blessing giving us this precious, happy & healthy baby girl!" wrote Anna alongside some cute photos of the little one at the time.