This Is How You Should Be Washing Your Sports Bras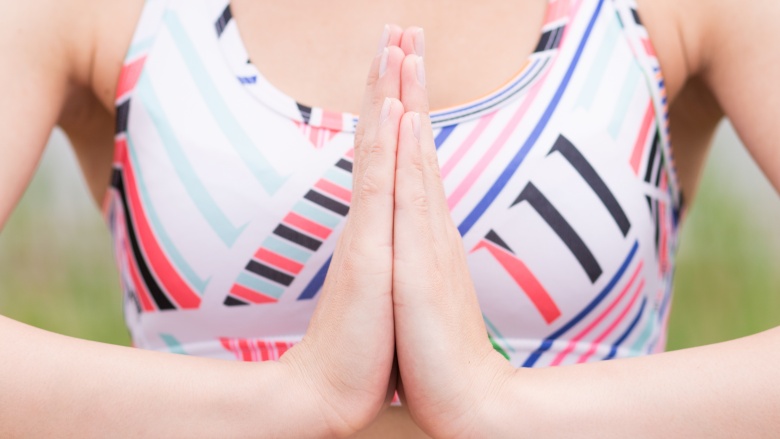 Shutterstock
Whether you're a fitness fanatic or do more of a Ron Burgundy-style soft jog around your neighborhood a few times a week, you probably wear a sports bra. And if you work out in a sports bra, you know it can get pretty gross after a sweat session.
There are people who wear sports bras to run errands and for athleisure street style. Those people can probably wear that same bra again without washing it first. However, if you're actually working out and doing physical activities in your sports bra, you need to wash that thing. Sports bras can be finicky and expensive, so washing them can seem a bit daunting, but you should wash them to extend their life (and keep your boobs from getting a staph infection!). That's why we're here to tell you exactly how to wash your sports bras.
Take it off right after you work out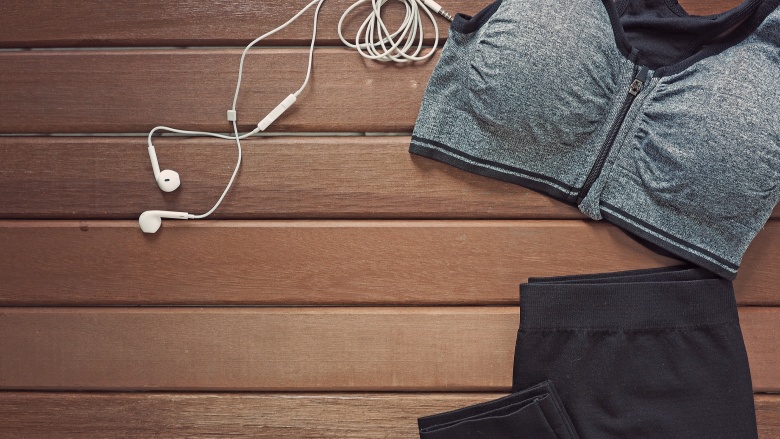 Shutterstock
Sure, you might want to grab a green juice with your friends after hot yoga, but you should take off the compression bra first. Sweat and bacteria can break down the fabric and stretch the band, so it's important to remove it after an activity and give it a quick rinse. You can even rinse it off in the shower. Yay, multi-tasking!
Hand washing 101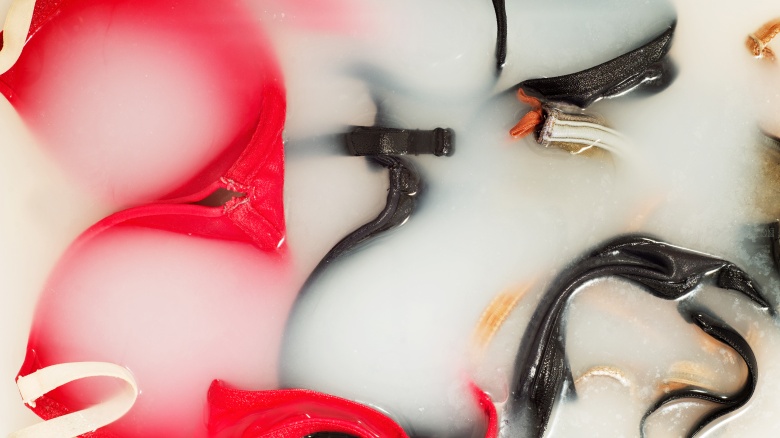 Shutterstock
If you really want to take care of your sports bras, hand washing them is the most gentle option. You can do this in the sink, tub, or shower. Just grab a bit of detergent, scrub a dub dub, rinse, and hang dry. However, if your bra sees a lot of activity and sweat, you should do a more thorough wash.
Machine wash on delicate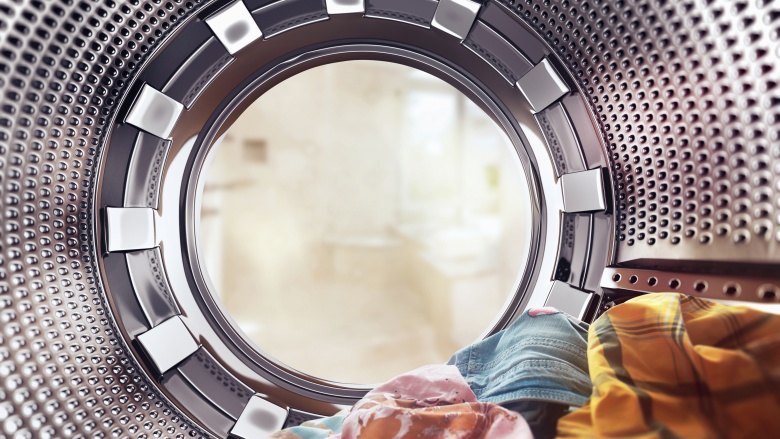 Shutterstock
If you're washing a sports bra in the washing machine, the delicate cycle is your friend. This goes for any bra, really. Do yourself and your bras a favor and get a lingerie bag so they don't lose their shape when thrown into a sudsy abyss. If you don't have a bra bag, close any clasps so your sports bra doesn't get tangled up amongst your other clothes.
Sanitize your extra-sweaty bras
Shutterstock
After a seriously sweaty workout or finding a sports bra stashed in an old gym bag, the sanitize cycle is your best friend. You can wash a sports bra alone on sanitize or toss it in with a bunch of towels that smell like mildew because you forgot about them. If your machine doesn't have a sanitize cycle, you can mimic it by washing in extra hot water.
Lay flat or drape to air dry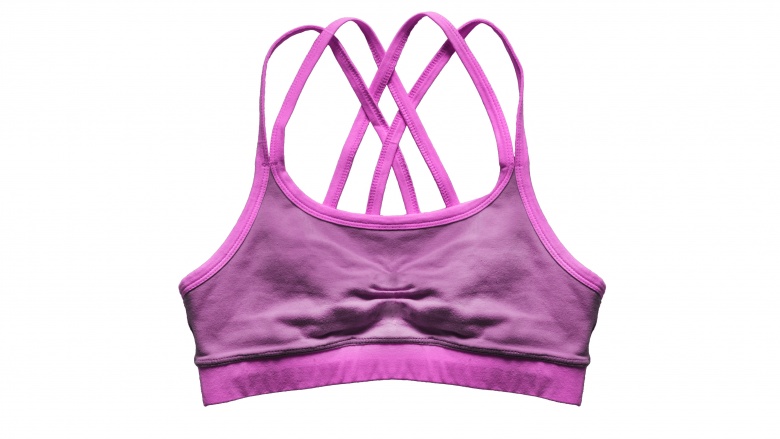 Shutterstock
Never, never, ever put your sports bras in the dryer. Or any bra, for that matter. Doing so can stretch them out to no end, and air drying them does not take long. Get yourself a drying rack or drape your bras over a surface to let them breathe and dry in peace. Do not hang them by their straps because they will stretch out, and you'll be left wondering why your sports bras don't fit you anymore.
Washing your sports bras frequently and correctly will help preserve their shape and fit, which is awesome considering a good sports bra can go for around $50 these days. If you take care of your sports bras, they will certainly take care of you and your girls.