Here's How Much Bill And Jen From The Little Couple Are Really Worth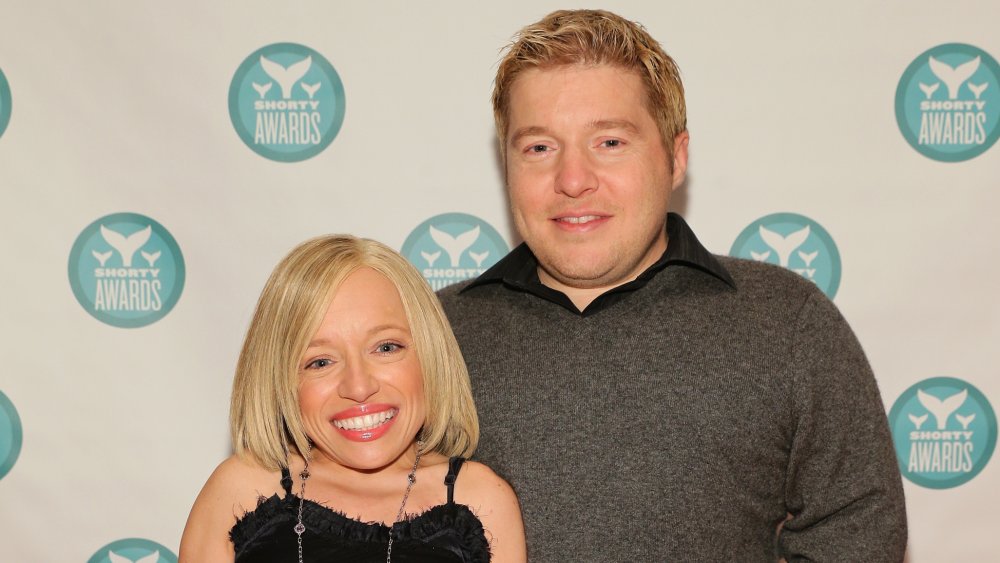 Neilson Barnard/Getty Images
Jennifer Arnold and Bill Klein, the stars of TLC's hit show The Little Couple, are different from many other reality TV fixtures because they also happen to work real jobs. The couple, both of whom have dwarfism (Bill stands at 4' tall while Jennifer is 3'2", according to TLC), are educated people. She's a neonatologist, while he's the founder, president and CEO of their pet shop, Rocky and Maggie's, as well as Candu Enterprises, the couple's media company, according to his LinkedIn profile. 
According to the site, Candu handles public appearances and motivational speaking for the couple, as well as endorsement deals. The pair has also written and published two books together, New York Times bestseller Life is Short and follow-up Think Big, all of which contributes to their net worth. With brains, entrepreneurial skills, and TLC money, it's no wonder these two are making some serious bank nowadays.
It's difficult to know how much the Kleins make from the The Little Couple, but we've got some estimates.
Bill Klein and Jen Arnold have made good money over the years
Reality producer Terence Michael told E! News that reality families such as theirs typically earn about 10 percent of their show's budget. If, like similar shows, the estimated budget is $250,000 to $400,000 per episode, the stars of The Little Couple could easily be making around $25,000 to $40,000 with each one. However, a report in Business Insider elaborates on how, after a few years of success, the per-episode rate increases from $1,500 to $3,000 per episode to around $7,000 to $10,000 per episode for similar shows, suggesting some participants may be making considerably less. 
Even so, Bill Klein and Jen Arnold are likely raking in the big bucks as their show continues to grow in popularity and their businesses keep booming.  Celebrity Net Worth calculates they're worth a combined $3.5 million. Jen recently explained to the Tampa Bay Times how she and her husband balance their busy lives. "Because we have full-time jobs we film basically one day a week on the weekends. Then one evening a week after work we go to a production house and we film the interviews. We know how many weeks it takes per episode to film and it's probably about eight to nine months a year," she advised. She also confirmed Bill handles the finance side of things, so now we know who's taking care of their considerable fortune.