The Truth About Lip Blushing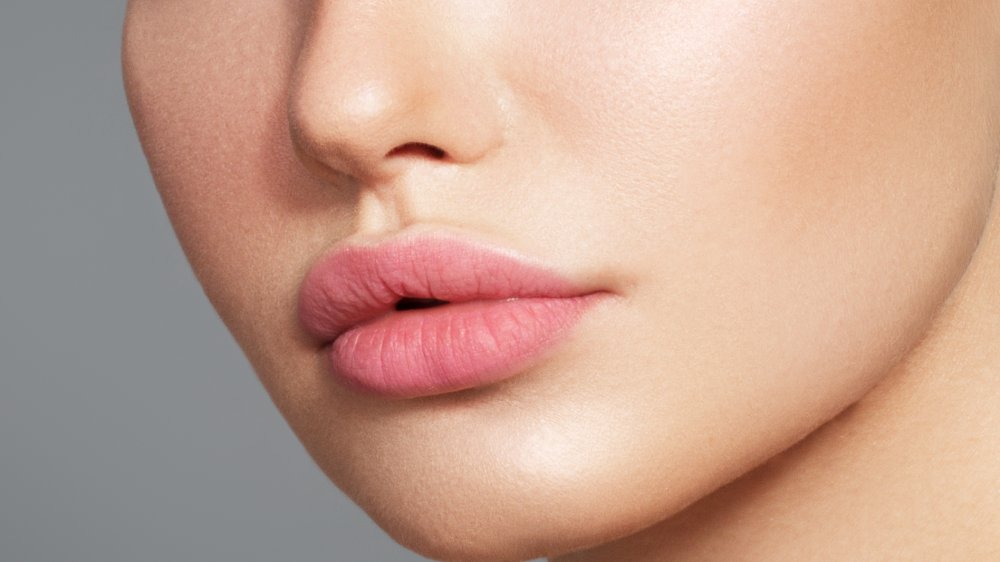 Shutterstock
If you feel like your lips are your best feature but you would love to give them a bit of oomph, have we got a treatment for you. "Lip blushing is a form of semi-permanent makeup. Essentially, it is a cosmetic tattoo of the lips that enhances the beauty of the natural lip color, improving the shape of the lips, giving definition and the illusion of fullness. This treatment delivers very natural results, once healed," Los Angeles salon owner Christina Son tells Elle.
Before you head for the hills at the mention of the word "tattoo" (because tattoo means needles, right?), New York licensed aesthetician Christopher Drummond, who Elle says has been offering lip blushing services for more than seven years, says it's not your average inking. "Traditional permanent makeup (PMU) uses a strong machine, synthetic pigments, and is embedded deep in the dermis. The PMU of today is very different. We use organic pigments and modern, digital tools. The results are much more natural looking," explains Drummond (via Byrdie).
Lip blushing is relatively quick and painless
If you've decided lip blushing is for you, you should begin by trying different neutral lip shades to see what looks best, then take a sample with you to show the aesthetician before the procedure. "The color we use is really up to the individual. We discuss what they want beforehand, and I create a custom color for them," Drummond explains, who Glamour says is the best there is.
Once you're in the chair, a numbing cream will be applied to the treatment areas on and around your mouth. Refinery29 says the cream can be applied several times, leading to a nearly painless treatment; and because since your lips are porous, Glamour says the anesthetic is pretty effective.
The procedure is straightforward; Glamour reports that the method is called pixelating, where a device applies small dots of color to line and shade. But Elle also says that because the procedure, which takes about 90 minutes, is still a tattoo, you can expect swelling and scabbing for up to a week afterwards. And when the scabs come, it is important to have them fall off naturally. The lips should be fully healed in four weeks.
Lip blushing isn't a forever treatment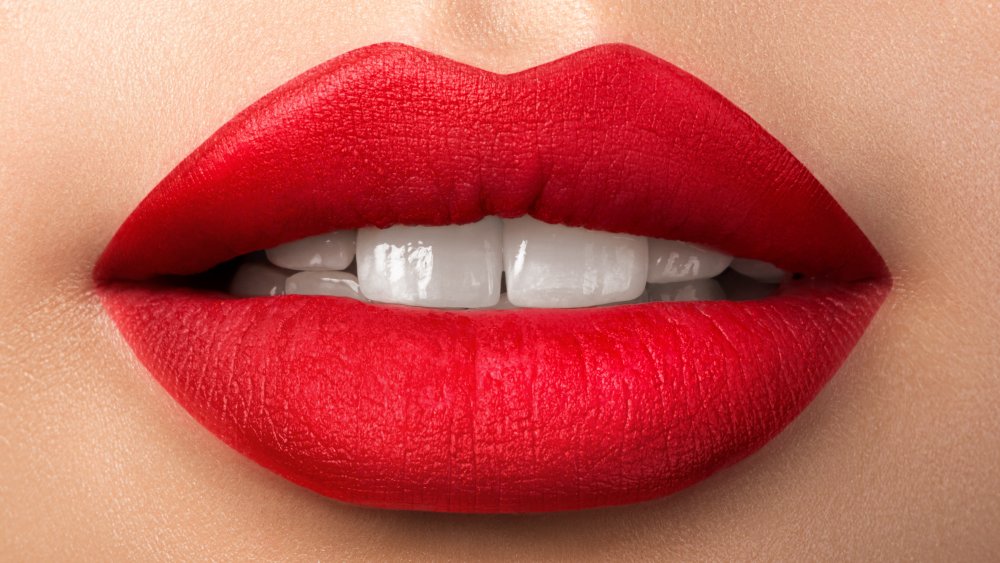 Shutterstock
Your lips may look a bit too bright after the procedure, but don't panic. "It is important not to be misled by the immediate 'after' results. The immediate results look nothing like when the lips are healed. Once healed, the color fades approximately 30-50 percent and also blends in with the natural lip color," Son tells Elle.
How long your lip blushing lasts depends on your lifestyle. On Instagram, Drummond's salon says that the "semi-permanent treatment lasts about one year, and only requires an annual visit to refresh the color," while Elle says smoking and sun exposure can make the tattoo fade more quickly. 
But if the promise of luscious lips 24/7 and the idea of carrying a less hefty makeup bag might make you want to book an appointment with an aesthetician ASAP, be warned that the procedure isn't cheap. Drummond charges $1,500, which may represent the high side, but expect to pay no less than $500. After all, if you're having a semi-permanent tattoo on a sensitive part of your body, now may not be the right time for you to scrimp.