This Is How Much Money Michelle And Jim Bob Duggar Are Really Worth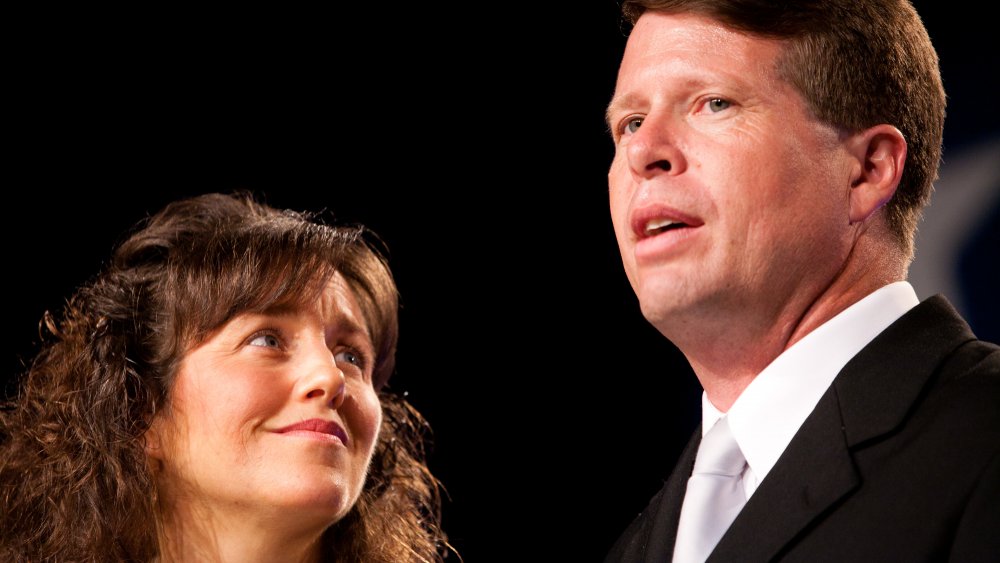 Brendan Hoffman/Getty Images
It's hard to believe the Duggars have been in our lives for more than a decade. 19 Kids and Counting, which introduced the irresistible family to the masses, debuted on TLC all the way back in 2008 and although it was canceled in 2015, they've remained firmly in the public consciousness ever since. Fans have often wondered how many kids the Duggar clan really has, and continue to follow the large family on social media.
Parents Michelle and Jim Bob have weathered their fair share of controversy, from their conservative religious views to a sex abuse scandal involving their son, Joshua, but they clearly know what they're doing when it comes to making good reality TV. The Duggars remain a mainstay of American family life and nobody is feeling the effects of that TLC bump like Michelle and Jim Bob.
Michelle and Jim Bob Duggar weren't struggling before TLC came calling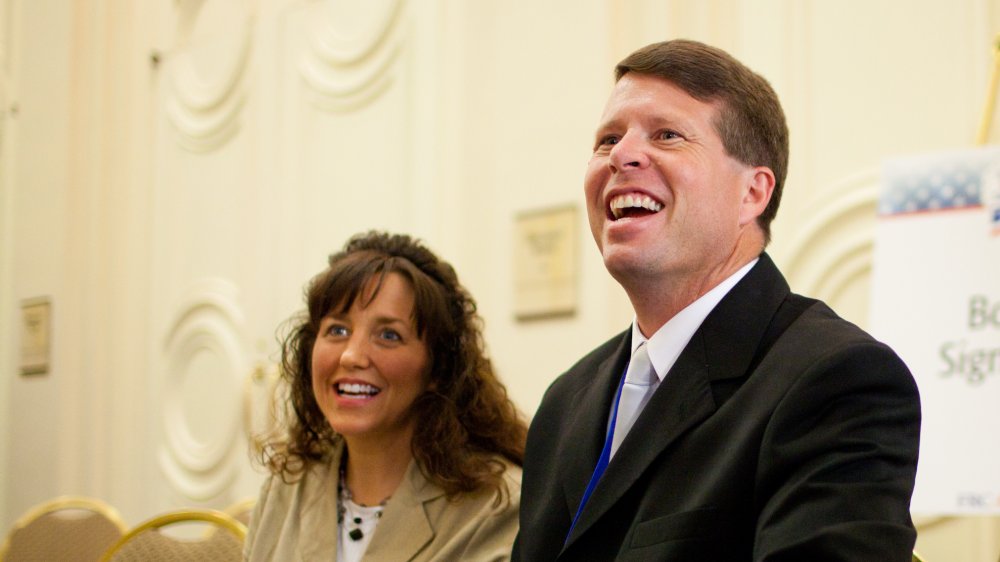 Brendan Hoffman/Getty Images
Business Insider notes the twin heads of the Duggar family were proudly debt-free before landing their own show, in spite of getting married when they were just teenagers and neither of them attending college. They made ends meet over the years by selling used cars and running a towing business before selling the latter for a sizable profit and using it to kick-start their real estate careers via a chicken hatchery converted into rental units.
The TLC deal kept them afloat, but Michelle and Jim Bob were doing pretty well without it. They also live modestly, buying mostly used and making their own household products including laundry detergent, bread, and baby wipes. They also don't owe anything on their house and rarely even go out to get their hair cut, preferring to save money by doing it themselves.
Their reality TV career has netted Michelle and Jim Bob Duggar a considerable amount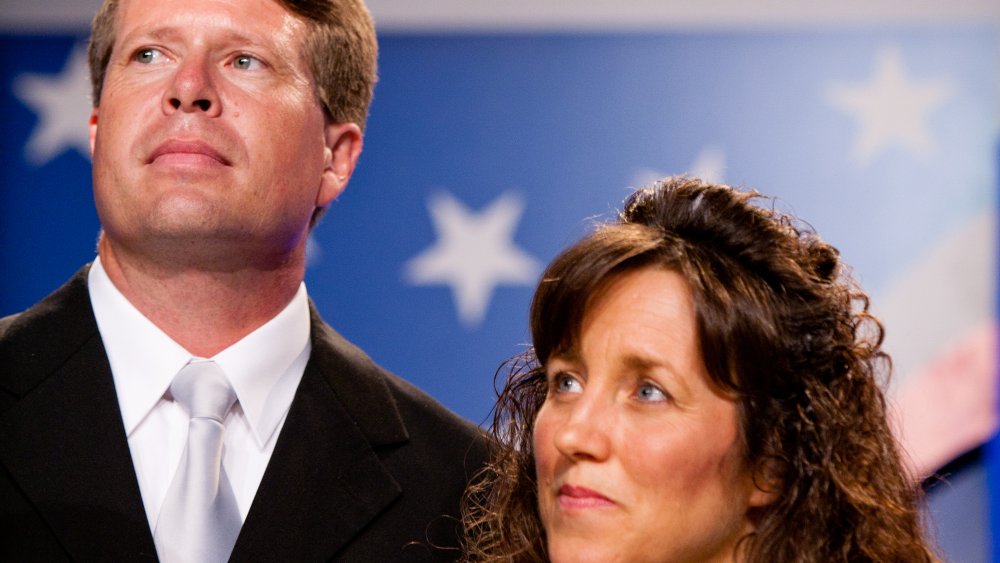 Brendan Hoffman/Getty Images
According to a report in E! News, we can reasonably assume the Duggars were paid anything from $25 to $40,000 per episode of 19 Kids and Counting. The figures haven't been released by TLC, but producer Terrence Michael explains that 10 percent of a show's budget goes straight in its stars' pockets so, if an episode is budgeted at $250,000, the Duggars earn $25,000, while a $400,000 episode will net them $40,000 — and so on.
Michelle and Jim Bob were raking in thousands of dollars for just a few days of work, particularly at the height of their popularity, which is pretty good. Likewise, they also make fleeting appearances on spin-off Counting On, which will earn them a decent amount, too.
To date, Celebrity Net Worth puts their net worth at a massive $3.5 million (Michelle and Jim Bob Duggar are put at the same, suggesting it's a combined wealth).