Here's Why Savannah Guthrie Was Seen On Today Without Her Wedding Ring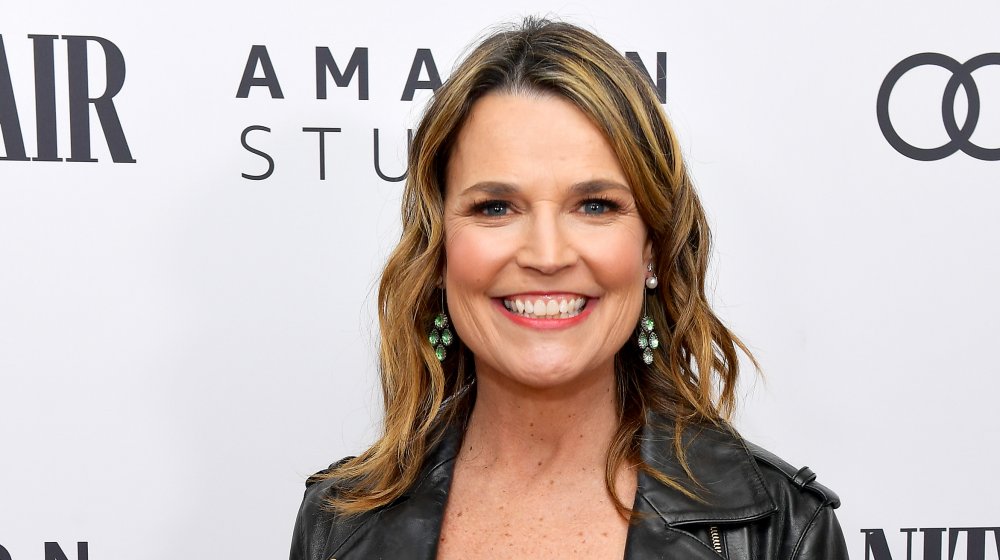 Matt Winkelmeyer/Getty Images
What is going on with Savannah Guthrie? Fans were understandably worried when the married Today host showed up on air without her ring several days in a row. No one knew what was going on, with many fearing that it meant she and her husband Michael Feldman were calling it quits.
Rumors began to spread like wildfire until Page Six dished the dirt on what's really going on with Guthrie. Contrary to the rumors that Guthrie was leaving her wedding ring off because her marriage was on the rocks, it turns out that the stylish anchor accidentally left it behind after she spent a few days in upstate New York.
Guthrie has since gotten her ring back. While the real story behind her missing ring might not be as salacious as some might have hoped for, the good news is that Guthrie's relationship with Feldman seems to be stronger than ever.
Savannah Guthrie and her husband have two kids together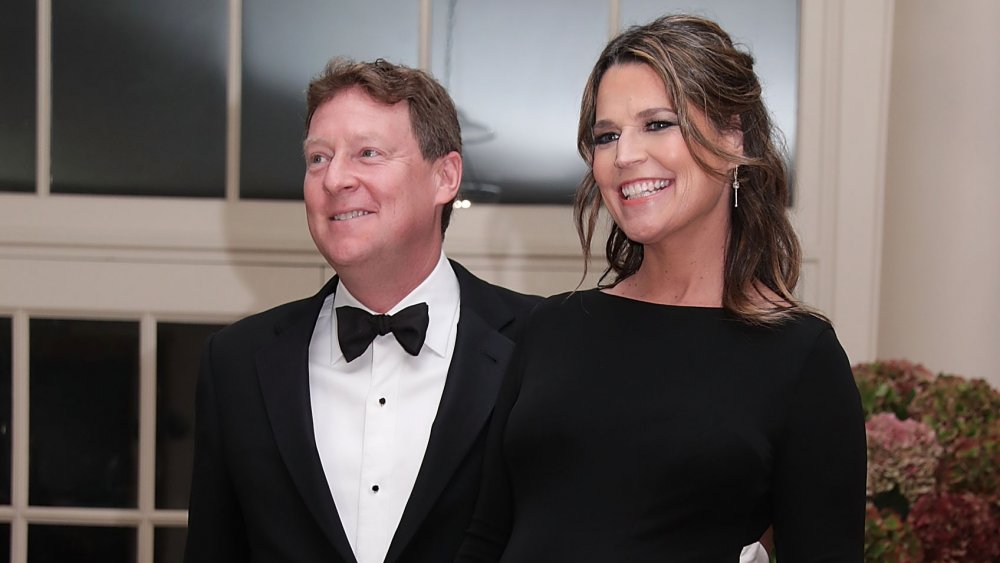 Alex Wong/Getty Images
Guthrie and her husband have been together since 2009. The couple were married in 2014, tying the knot near her hometown of Tuscon, Arizona. Guthrie revealed on Today days after her wedding that the couple were expecting their first child. "It's funny, 'cause we set the wedding date, I bought my dress, and then I found out," she said. "So I've been doing a little praying that I would fit in it, and it all worked out."
Two years later, in 2016, Guthrie gave birth to her second child. She and Feldman are doting parents to their daughter, Vale, and their son, Charley.
Guthrie was in her 40s when she had her kids, and opened up about having children at that age to People, revealing that being an older mom is a blessing. "I definitely have a good head on my shoulders, I am able to prioritize, and I think there's a luxury to feel calm enough and not to feel the same pressures as in your 20s and 30s, when you are really trying to make your career happen," she said. "Now, I can really take my time and enjoy our kids. We feel so lucky to have each other."