The Real Meaning Of Jenna Dewan's New Baby's Name
In happy news, Jenna Dewan just announced the arrival of her second child, a boy with boyfriend and actor Steve Kazee. "And just like that, our hearts exploded into all of eternity and beyond. Welcome to the world you little angel! Callum Michael Rebel Kazee 3/6/20," she announced on Instagram. 
Us Magazine first reported the news of this Hollywood couple in October 2018, as Jenna was seen with singer, musician, and actor Steve Kazee. The Tony and Grammy award-winning Kazee joined his actress and dancing lady to announce their new bundle was on the way to People in September of 2019.
Callum joins Dewan's first child, Everly Elizabeth Maiselle Tatum, born in 2013 while in her previous relationship with actor Channing Tatum. When describing why she choose two middle names for her daughter, PopSugar reports that one is for her grandmother, and one is to honor Tatum's grandmother.
Jenna Dewan's baby's name is both historic and modern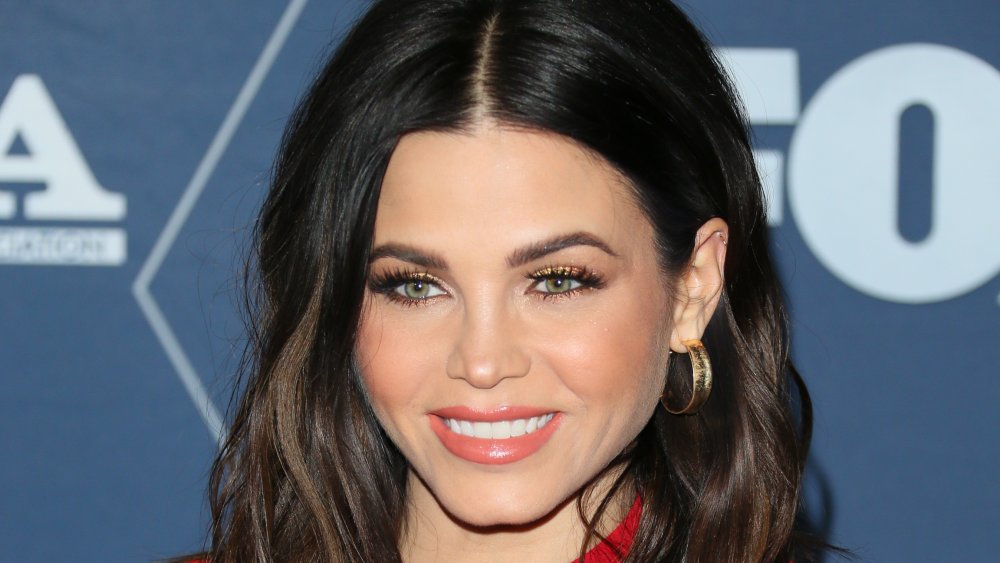 Jean-baptiste Lacroix/Getty Images
Callum Michael Rebel Kazee continues mom Jenna's love of double middle names. While we don't yet know the exact reasoning behind this particular moniker, it's a safe guess to bet there may be some family history. As for the names themselves, Callum is a Scottish boy's name meaning "dove" from the Latin name Columba, according to Nameberry. Growing in popularity, this name is an alternative for similar Caleb and Colin. Michael is a classic name with a large amount of history and is original of biblical origins. Said to mean "who is like God" and often referring to the Archangel Michael, Nameberry reports that this name was the #1 American boy name for half a century. As for Rebel, it should be no surprise that they might want this new baby to take after his mom, who's performed with edgy acts including Missy Elliot, Janet Jackson, and Christina Aguilera (via IMDb).
We look forward to learning more from the happy couple soon!