The Ultimate Guide To Bronzer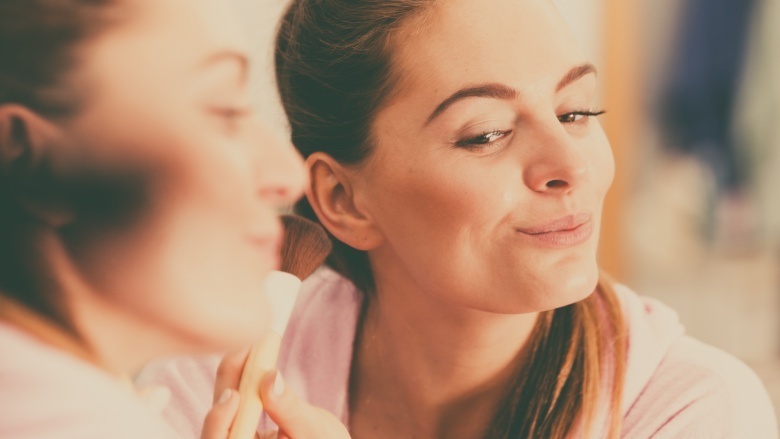 Shutterstock
There's something about bronzed, glistening skin that is just plain sexy. Not everyone can look like a gilded statue, though. Everyone has different skin types, and while your best friend might look like a Victoria's Secret model in the summer, you might feel more like Casper the Friendly Ghost. If you want more of that just-went-on-vacation-in-Cancun glow, bronzers can help you out.
Bronzers can be used for a number of things: darkening your foundation that's too light, contouring, and providing an overall #nofilter look. But there are approximately a zillion bronzers out there, so how are you supposed to know which bronzer is right for you? We've got your ultimate guide right here.
Choosing a color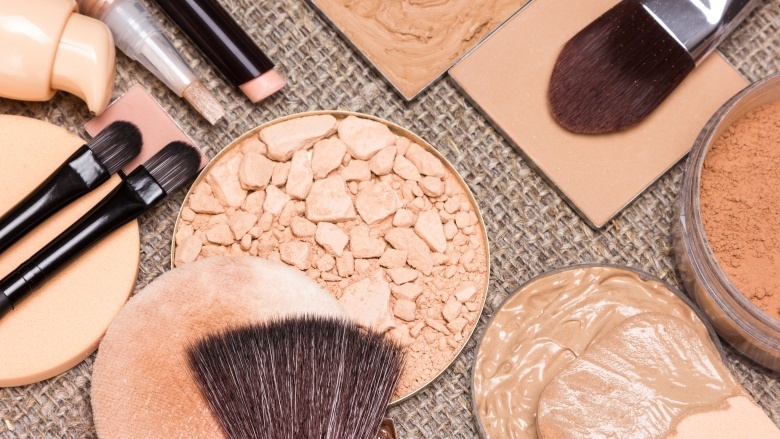 Shutterstock
Color is probably the most important factor in deciding on a bronzer. If you're very fair-skinned, you don't want something too dark. If you have darker skin, you want a shade that will show up. To get a natural look, you want to follow the golden rule of going two shades darker than your skin tone. According to Jessica Alba's makeup artist, Nick Barose, "avoid reds or browns if you're fair, because those shades will make you look orange and dirty."
You also need to consider what your skin's undertones are. If your skin has warm undertones, you can use most golden brown bronzers. If you have cool undertones, you should stick with neutral shades and avoid red-toned bronzers. Yellow undertones can work with peachy, more pink bronzers. It might take some trial and error to find the right shade, so do lots of swatching and don't get discouraged!
Picking a type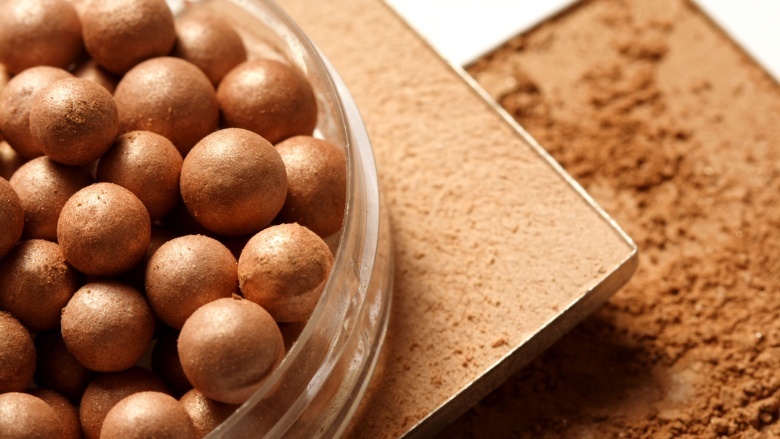 Shutterstock
You also need to figure out what type of bronzer you want. There are loose powders, pressed powders, liquid, cream, stick bronzers, and more. The type of bronzer you choose depends on your skin type. If you have oily or acne-prone skin, powder bronzers are your best bet. Dry skin can use powder, but liquid or cream blushes will last longer. Really, any skin type can use any kind of bronzer, so test a few types out to see which one works for you.
Not all that glitters is gold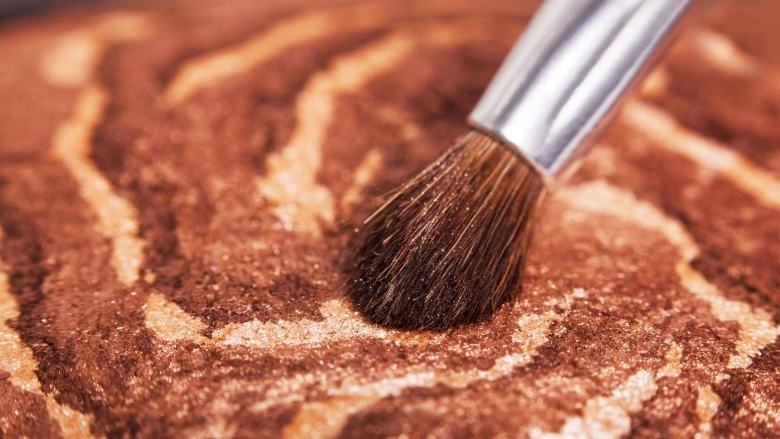 Shutterstock
Another factor in choosing the right bronzer is the amount of shimmer it contains. Some people want to shine bright like a diamond, while others prefer the matte look. It's totally up to you, but keep in mind that shimmery bronzers reflect lots of light and can make oily skin look even more oily. If you do opt for a glistening shade, try to pick one with super fine particles instead of chunks of glitter. Still not sure if sparkles are right for you? Use this tip from cosmetic expert Paula Bergoun: "Shine dominates the world of bronzers, so be sure to check how it looks in natural, direct lighting."
How to apply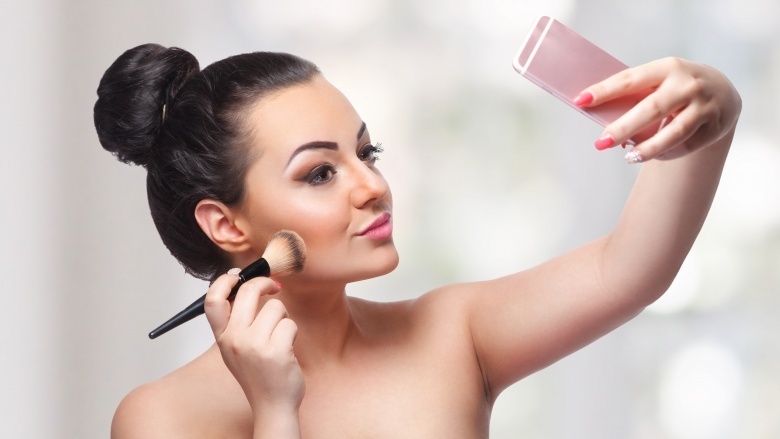 Shutterstock
Applying bronzer can be tricky. You don't want to look like you smeared chocolate all over your face. A general rule for applying bronzer is you can always add more, so start lightly. You want to hit the areas of your face that actually get sun-kissed when you're outside, like the bridge of your nose, cheekbones, and top of your forehead. When you use bronzer all over, it can look a little muddled. Use it sparingly. Pro tip from the renowned Bobbi Brown: "Keep in mind that bronzing powders are easier to blend than liquids or gels, but you need to make sure your skin is perfectly dry because powders can stick to damp skin. Use a large, fluffy brush, tap off any excess powder, and apply in a circular motion to areas the sun hits first — cheeks, nose, and forehead." Translation: start at your forehead and draw the number three over your cheeks and down to your jawline.