The Truth About The HydraFacial Treatment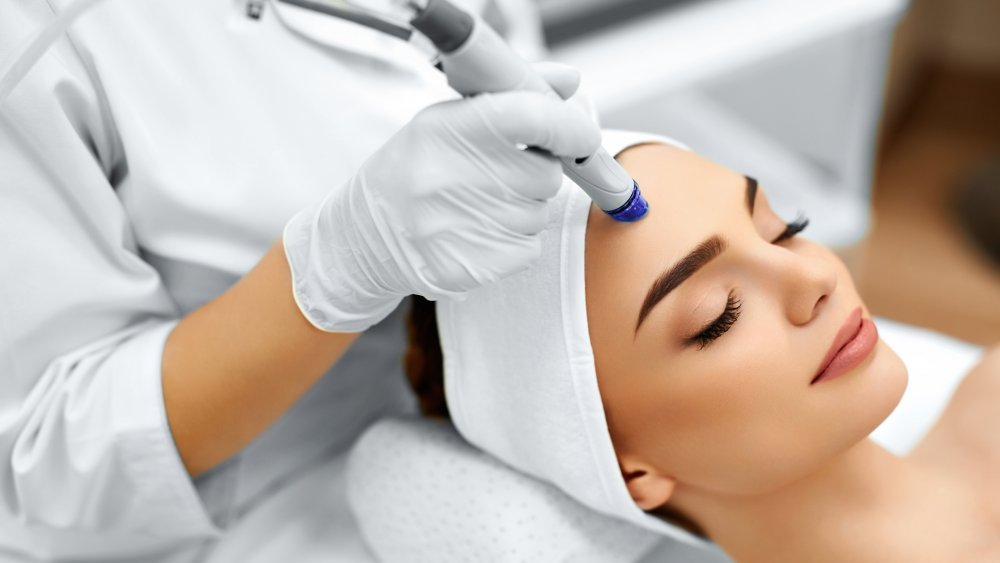 Shutterstock
If you've gone to a spa recently you've probably heard about the HydraFacial treatment. This treatment has become so popular that it is reportedly given every 15 seconds around the world. But what exactly does this treatment involve?
Clinical Instructor in Dermatology at the University of Southern California Sameer Bashey explained to Allure that it is a "medical-grade hydradermabrasion device that carries out a patented three-part regimen — cleansing, exfoliating, and then infusing skin with intensive serums." Essentially this treatment is meant to cleanse your pores in a gentle way, while nourishing your skin with moisture at the same time. This creates an instant glowing effect because it brightens and plumps your skin immediately. Sounds like the perfect treatment right before a night out to give you that extra boost in confidence.
HydraFacial is less painful than microdermabrasion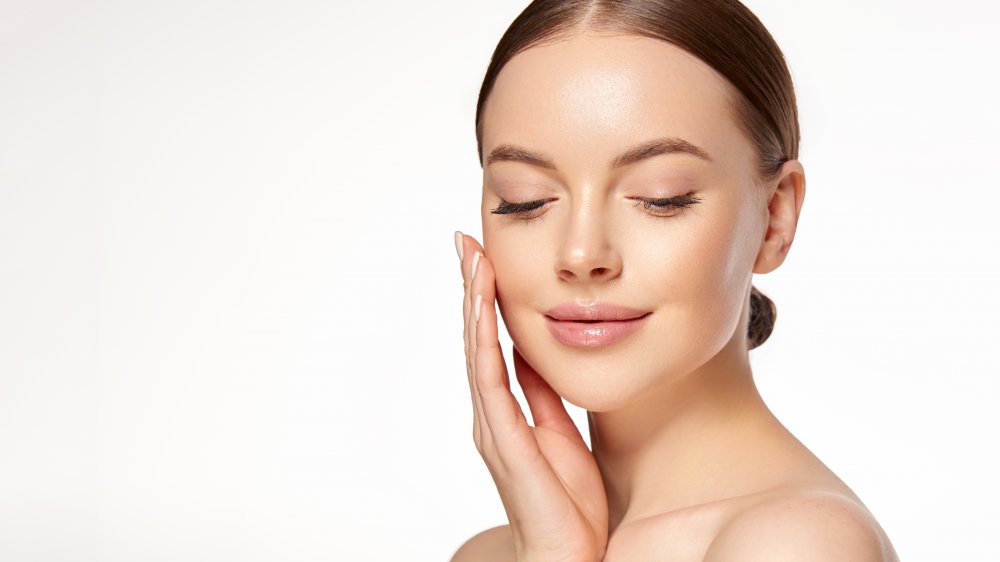 Shutterstock
Marta Camkiran, an esthetician for more than 21 years, told Elle that a HydraFacial treatment will you get the same effectiveness as microdermabrasion, however you don't feel any pain and there's no recovery time needed. The reason it's less painful than microdermabrasion is because HydraFacial uses a vacuum-like tip that's able to cleanse deeper and more thoroughly than typical extractions, which are manual. The treatment also helps to even out skin tone, treats fine lines and wrinkles, and helps with acne-prone skin. With all of these benefits it's hard to see a downside, right?
Unfortunately, this type of facial can be pricey. A 60-minute treatment ranges from $199 to $300, depending on where you go. However you can get a free treatment this year in the HydraFacial Treatment Truck, which has been transformed into a relaxing spa. The vehicle is touring different parts of the world right now which will include the U.S., Ukraine, Spain, the UK, Belgium, and France as part of the HydraFacial Nation World Tour. If you're not in these areas, you can also find a certified HydraFacial practitioner on their official website.