The Real Reason Emily Blunt Didn't Become A Pop Star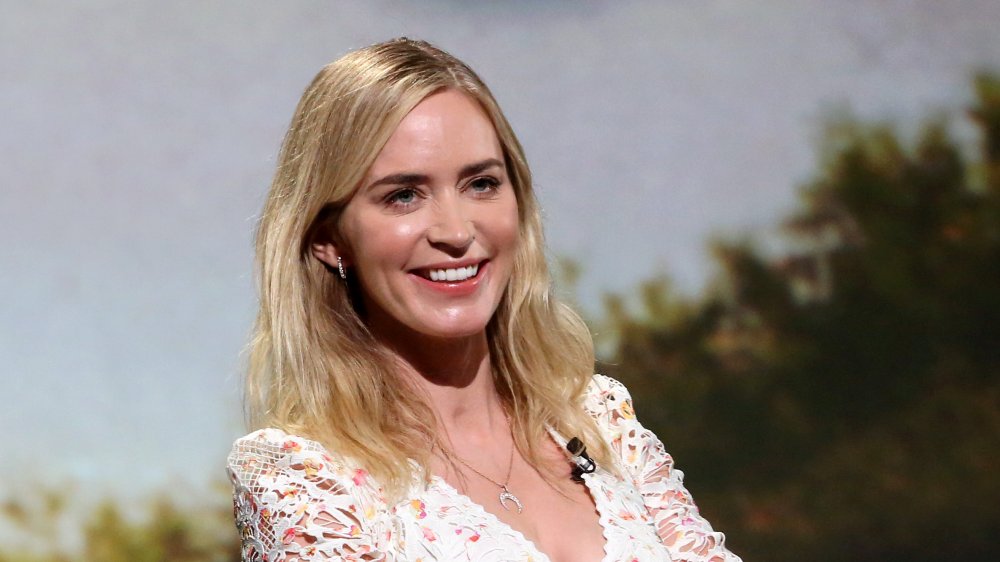 Jesse Grant/Getty Images
We all know Emily Blunt can't just sing — she's actually pretty good at it, thanks to the roles that she's taken on which have called for her to break into song (think Into the Woods and Mary Poppins Returns). She has such strong pipes she reveals, during an interview with Jimmy Kimmel, she was approached about becoming a pop star. Blunt says, "I don't want to tell you too much because I feel like someone is going to find these songs... Do you want to know the name of one of them? 'Ring It Up.' It will never see the light of day" (via USA Today).
During the time Blunt might have been entertaining the notion of launching a singing career, there was just only one thing stopping her: "I said, 'I can't dance.' They said, 'Don't worry about it. We'll teach you.' It didn't work. I tried to learn."
Emily Blunt can thank Judi Dench for keeping her acting career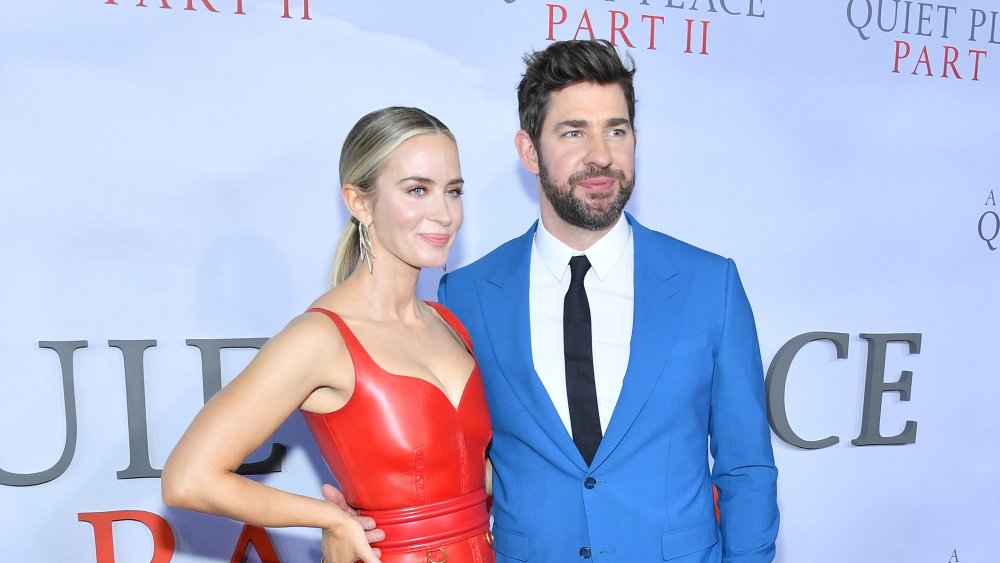 Roy Rochlin/Getty Images
Fate then interfered in the form of A-lister Dame Judi Dench, who Blunt was lucky enough to appear in a play with. "Then I was doing a play, my first job was with Judi Dench — the dame — which was incredible, and she was wonderful to me and I went to her for advice because I was really, really nervous about this career that I didn't know was right for me, that I didn't think was right for me. She said, 'Oh, no, darling, you can't do both. You can't act and do that.' She talked me out of it. She put the kibosh on that," Blunt tells Kimmel (via Entertainment Tonight.)
Blunt's husband, actor and director John Krasinski, may be glad his wife opted not to go the pop star route, but even so, he has publicly said he is a fan of her singing. Krasinski tells Vanity Fair that he had told director Rob Marshall that he had never heard his wife sing. "[Marshall] did not say anything," he said. "He just turned to the window, cued the song, the orchestra started playing, and Emily started singing, and I just immediately wept. It was really wild. It was like finding out that your wife can levitate. It was just like, "When were you going to tell me this?"