The Truth About The Property Brothers' New HGTV Show, Celebrity IOU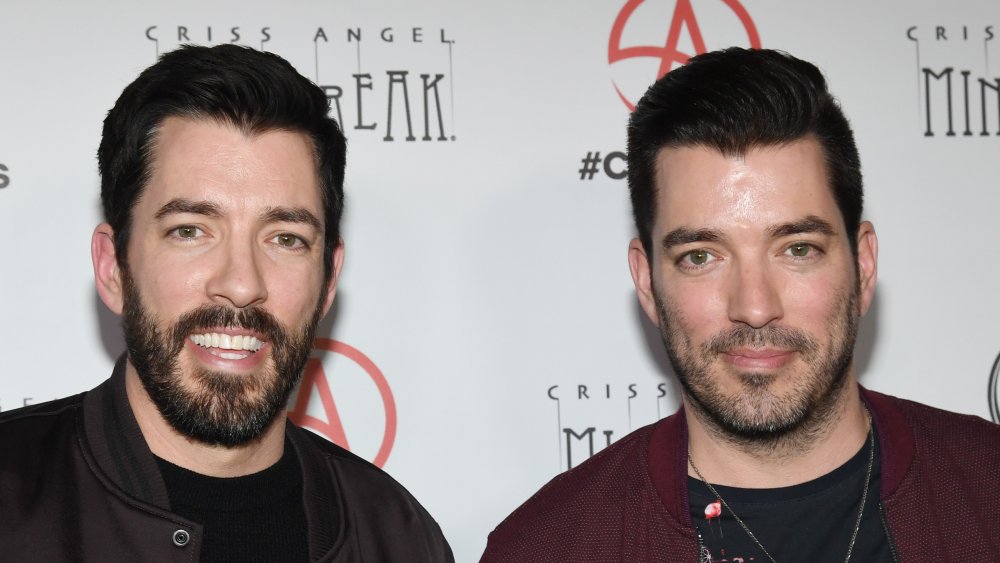 Ethan Miller/Getty Images
Gratitude, gifts, and an inside look at A-list celebrity lives? Who wouldn't want to see that? Drew and Jonathan Scott, or the twins collectively known as the Property Brothers, are serving up a new HGTV show and it's bound to be good. The show is called Celebrity IOU, which describes its format just about perfectly. Essentially, the twins invite names we all know like Melissa McCarthy, Rebel Wilson, Viola Davis, Brad Pitt, and Michael Bublé to spend sometime giving back (via The Wrap).
Jonathan Scott told HGTV, "It's amazing to see someone who is extremely successful be grounded enough to always remember the people who helped them get there." We all have someone we would love to treat to something like this,  but these brothers are doing the dirty work of actually getting the gratitude job done.
The celebrity giants will show their deep gratitude to people who impacted their lives by completely renovating their homes. Celebrity IOU leaves the audience wishing they had been the early help to Brad Pitt.
The Property Brothers are spreading gratitude with Celebrity IOU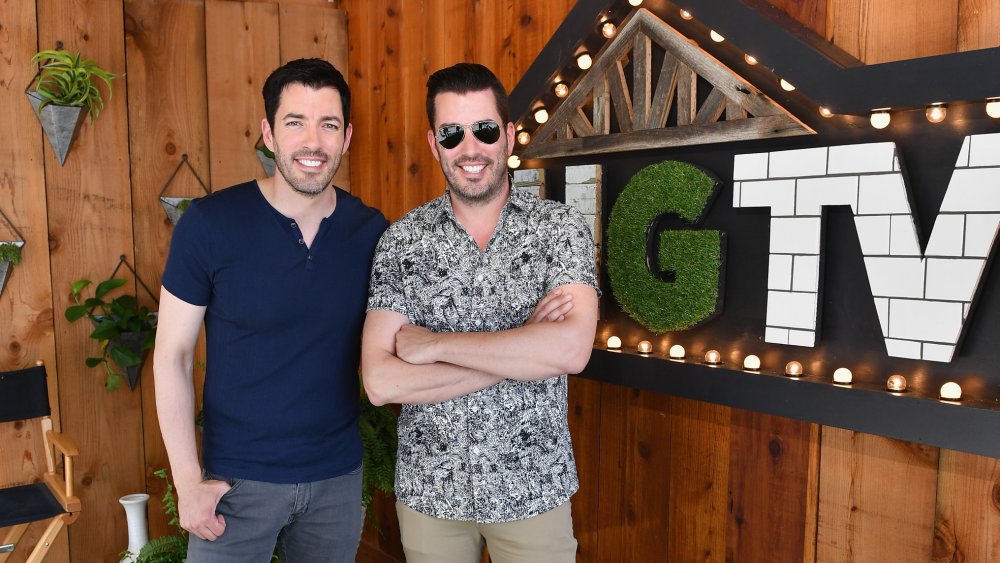 Jason Davis/Getty Images
Jonathan and Drew have all sorts of tricks up their sleeves. During season one, the brothers go cross-country leaving a trail of incredible homes and spaces in their dust, all within a teeny-tiny timeline. So far they've planned to convert a garage into a super chic guest getaway, make a bland backyard entertainment-ready, and update a shabby '70s style home to be super comfortable and family oriented. They use their skills to spread stylish spaces and smiles to individuals who deserve recognition, and everyone is getting the giving bug. 
Drew Scott told HGTV, "Being a part of this show really hits home for us. This is what we love to do, transforming people's lives through their homes."
The show airs Monday, April 13 on HGTV, so get some popcorn popped and notebooks ready because it's bound to be full of entertainment and style inspiration (via Country Living).