Where Does Betty White Live?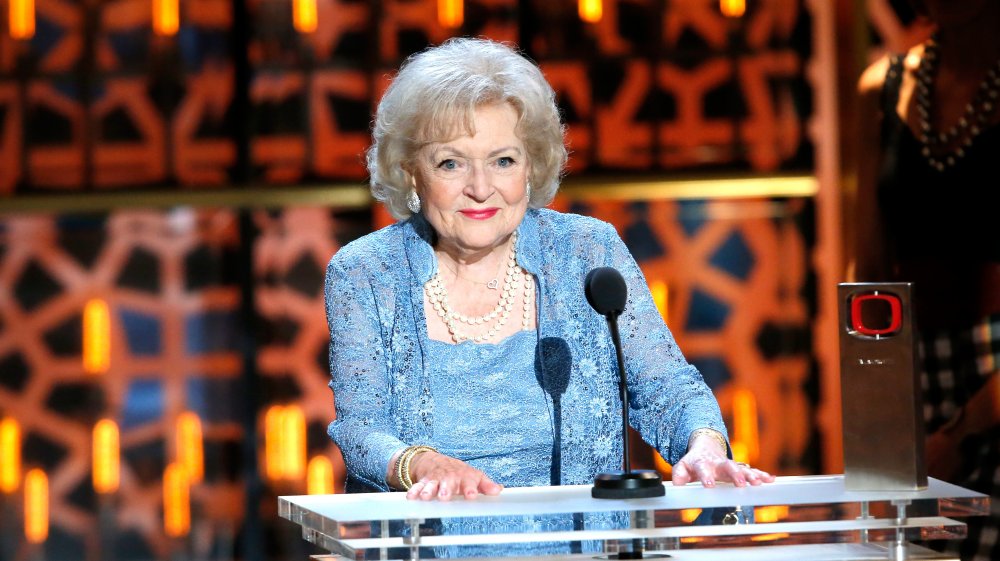 Joe Scarnici/Getty Images
The Golden Girls' Betty White is one of the most loved women in Hollywood with a career spanning over 80 years. In 2018, the then-96-year old revealed to Parade Magazine that her secret to a long life is simply knowing how to enjoy it. "Accentuate the positive, not the negative. It sounds so trite, but a lot of people will pick out something to complain about, rather than say, 'Hey, that was great!' It's not hard to find great stuff if you look," she said. She also attributed her long-term health to vodka and hot dogs.
Outside of her life in the spotlight, the 98-year-old lives a normal life in the neighborhood of Carmel Meadows in Carmel, California (via Virtual Globetrotting). The actress reportedly purchased the home in the early 1980s with her husband, the late Allen Ludden, and has lived there ever since. According to Mansion Global, it's a wealthy area with many holiday homes and other celebrities who live there, including Clint Eastwood and Sammy Hagar.
Betty White's Californian home overlooks the coast
During a house tour on YouTube, Betty White opened up her home to the world. And it's just as cute as she is. Her understated living room is cozy; complete with sofas and a fireplace; her bedroom is painted yellow and features a four-poster bed; and the kitchen is large and practical with an island in the middle. She's even got a mini aquarium with a couple of fish (yes, that would normally be known as a fish tank!). There are plenty of personalized picture frames and trinkets scattered strategically throughout her abode, and she appears to be a big fan of antique furniture and subtle floral prints as they appear in almost every room. 
Based on an aerial shot from Virtual Globetrotting, the spacious house seems to be surrounded by greenery for privacy and also features a backyard with lush gardens that overlooks the Carmel coastline.