The Reason A Dip Manicure Is The Right Move In 2020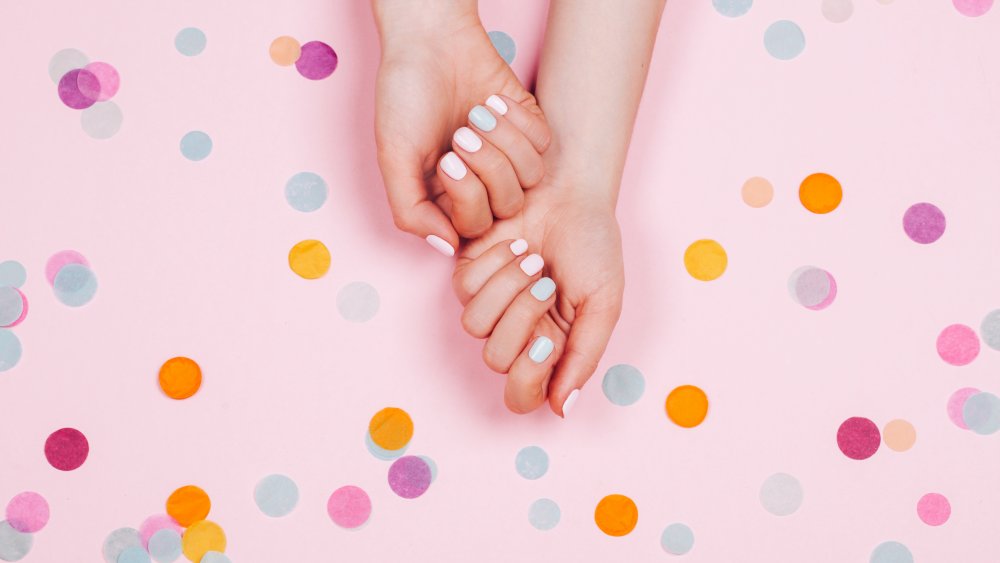 Shutterstock
If you're a regular at the nail salon, you need to drop what you're doing and listen up because this year it's all about dip manicures. Forget acrylic, shellac, and gel, dip nail manicures are about to be all the rage. Here's why you should change up your regular beauty routine and ask for a dip powder manicure next time.
According to New York City-based manicurist Alicia Torello, dip manicures are very similar to acrylic manicures in that it involves both the liquid hardening agent and the powder. However, "the point of differentiation is in the fact that powder is the pigment and [it's] mixed with acrylic polymers," she told The Zoe Report. They're also quite similar to gel manicures. "Dip powder nails are somewhere between a regular mani and a fake nail. We can consider them a diet acrylic," celebrity manicurist Erica Marton told Glamour. "Instead of using UV rays to seal in your polish, the color comes from a pigmented powder," she explained.
Dip manicures are safer than shellac and gel manicures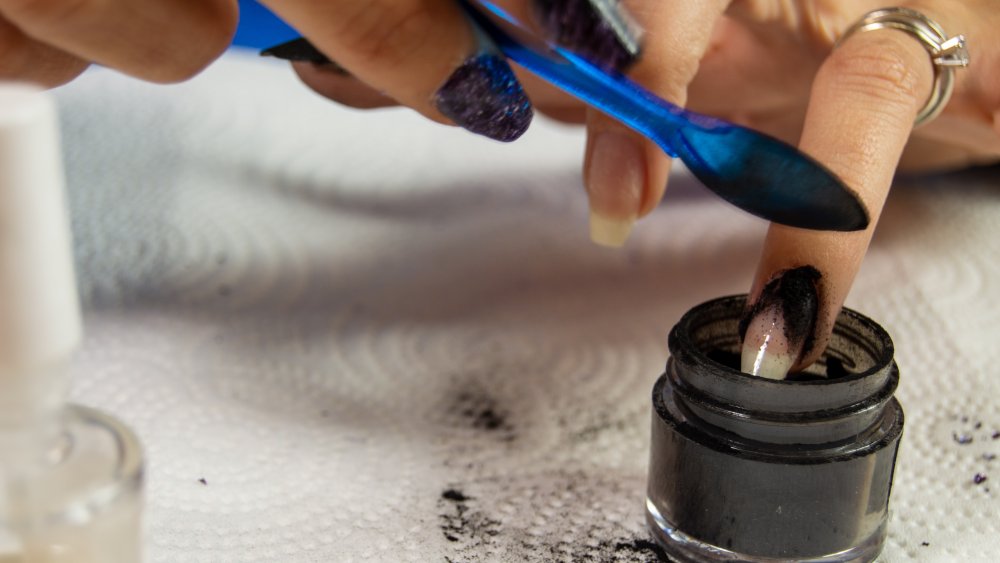 Shutterstock
There's more than one reason as to why dip manicures about to become all the rage. Dip manicures last longer than shellac and gel manicures. "Dip manicures are supposed to last 3 weeks, but they may even last up to a month or more depending on the level of at-home care after the treatment is applied," licensed nail technician, Harli G of nail art Instagram account @nailsbyharlig, told Elle. So not only will you save time, you'll save money, too.
Another plus is that dip manicures don't require UV lamps, meaning the application process is quicker and safer. According to Harli G, "Dip nails don't require UV/LED light and are typically a much quicker process to apply from start to finish. Gel nails tend to look a bit more natural on the nails than a dip powered enhancement, so I prefer gel manicures."
Cosmetic chemist Ron Robinson also explained the advantage of dip manicures, telling The Zoe Report, "Since there are no UV lamps used, this might be safer for the skin around your nail."