The One Thing Emily Blunt Would Change About Her Wedding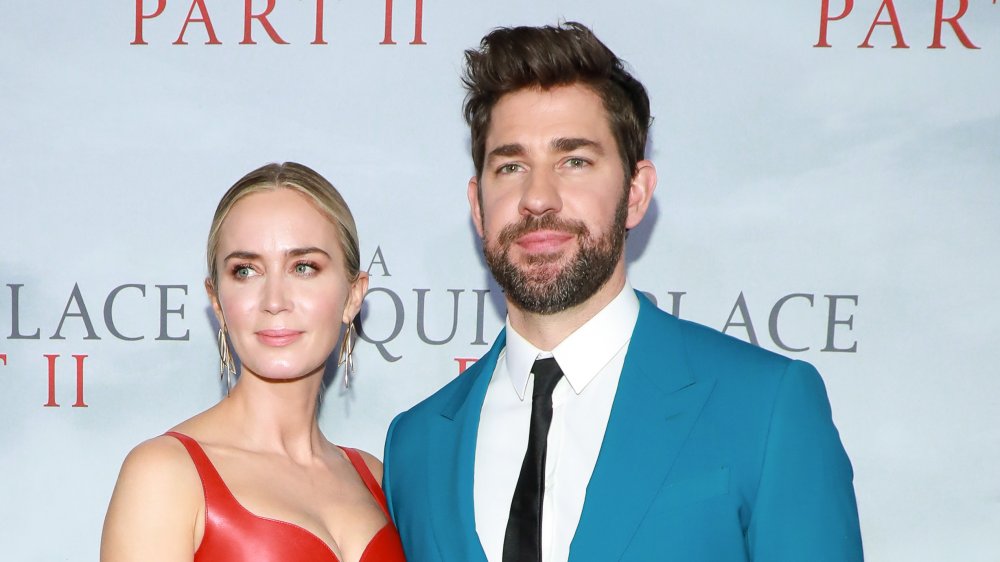 Jason Mendez/Getty Images
They're one of the cutest couples in Hollywood, with almost a decade of wedded bliss behind them, but not everything about Emily Blunt and John Krasinski's relationship is perfect. The stars, who collaborated on Krasinski's horror mega-hit A Quiet Place (which he both directed and starred in, alongside his actress wife) and are teaming up again for it's highly-anticipated sequel, A Quiet Place 2, will be celebrating their tenth anniversary this coming July.
However, there is something Blunt wishes she could go back and change about the day they made it official. And, naturally, it's beauty-related rather than having anything to do with the man who became her husband. 
A beauty mishap led Emily Blunt down the path of regret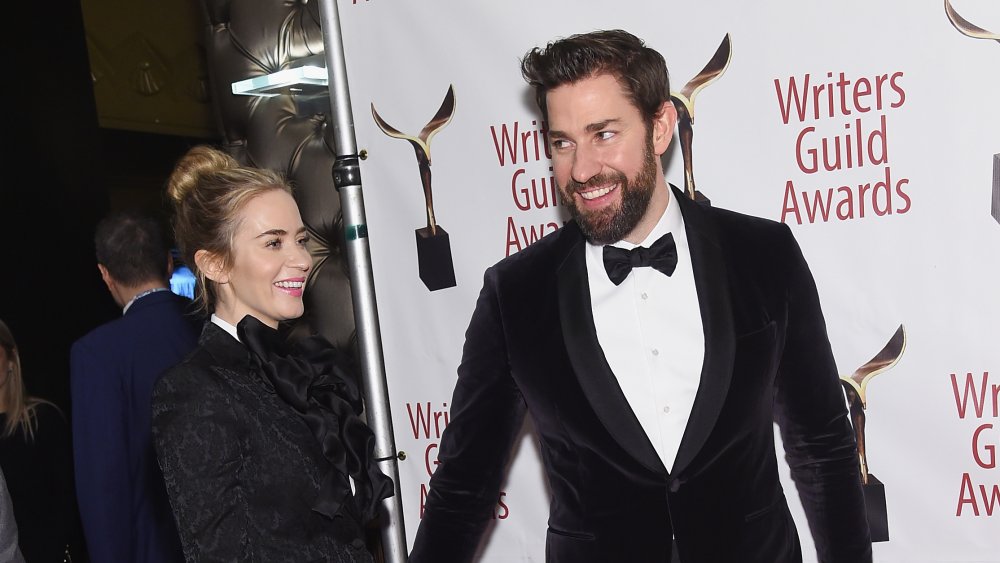 Jamie Mccarthy/Getty Images
As reported by E! News, Blunt made the stunning declaration during an appearance earlier this week on The Late Late Show. She told fellow Brit James Corden, "I got a bad spray tan and I would probably change that. ...I look at the pictures and it just has an orange hue that is unnatural to normal skin color." When pressed for further details, the Devil Wears Prada star admitted she had done the tan herself, which boggles her mind now looking back on it. "Why was I on a budget on my wedding day? Why? It was a bit patchy. It stinks! And it was a very hot day, so if you sweat and you have a spray tan—wearing white. Just seeping orange. It was terrible," she recounted, to Corden's amusement. 
Blunt and Krasinski tied the knot on George Clooney's estate in Lake Como, Italy in 2010. They have two daughters, Hazel, 6, and Violet, 3. According to the actress, her girls prefer Krasinski over her, as Blunt revealed in an ET interview. As for how the couple gets along working together, Blunt opined, "We've always been great partners in life... And ultimately because the movie [A Quiet Place] means so much to us and seeing each other in a professional realm and also allowing that sort of new side that we saw in each other was really bonding, it was like very cool."