The One Thing Your Pregnancy Hospital Bag Really Needs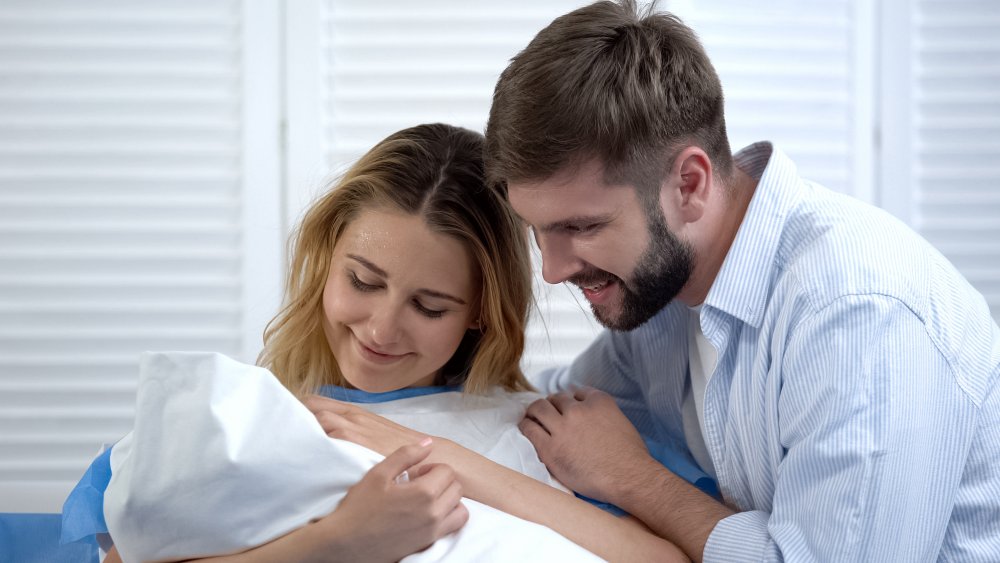 Shutterstock
When faced with packing your bag for the delivery room, it's easy to get overwhelmed and potentially forget something important. What's one thing you might not be thinking about that's actually crucial? It might surprise you, but lip balm was one of the top items listed when lead postnatal supplier Medela interviewed veteran moms. Sure, it seems like a simple thing, but this is a non-negotiable item for your labor and delivery bag when you pack. It's small, it's affordable, and there's really no substitute for a quality tube or tub of lip balm. 
Moms often mention the drying air when they're in the hospital, and any little thing that adds comfort during this time is welcome. Another point is that labor can last a very long time, and you won't necessarily be able to eat due to a risk of aspiration, according to Parents. Lip gloss isn't food, but many different types can smell and taste a like food, which may cut down the cravings if you can't get the real thing (via the Los Angeles Times).
Postpartum supplies you'll wish you had remembered in the hospital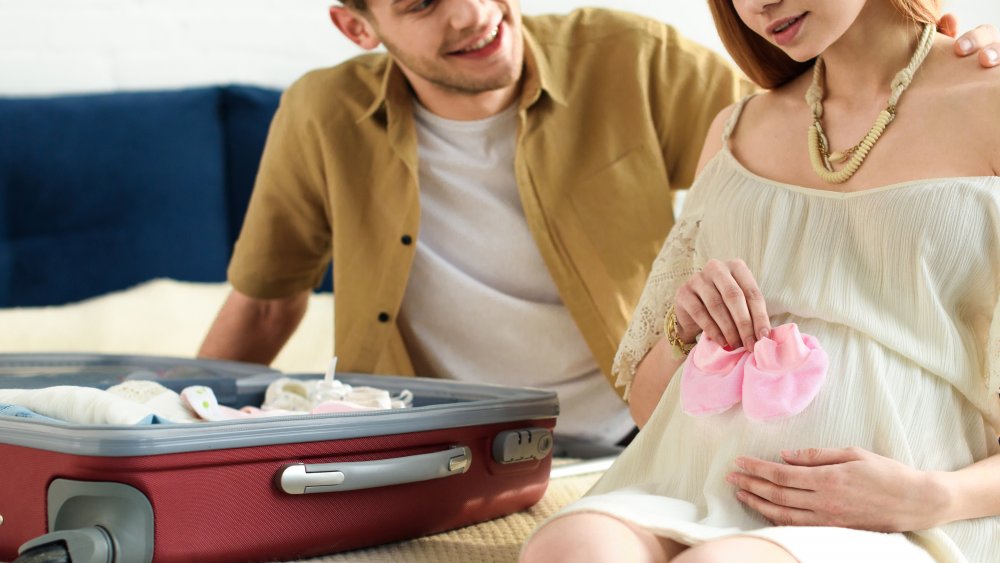 Shutterstock
Lip gloss can't be the only thing in your hospital bag, however. There are some other must-have items you should include. What to Expect are experts on preparing for birth and beyond, and they've got several other important suggestions. Make sure you bring your insurance card and all your hospital paperwork, as this will make things happen so much more smoothly upon arrival. Bring your phone and/or camera so that you can share the news when the little one arrives. Add your favorite pillow and personal toiletries like a toothbrush and hairbrush — the hospital will have basic supplies, but you'll be more comfortable with your own items. Don't forget diversions, like board games, DVDs, or even that latest crochet project, as sometimes the first stages of labor can take quite a long time. Also, add clothes for baby and that highly important car seat — remember, you're packing for two!
You'll also want to pack extra clothes for yourself. And remember, just because you had the baby doesn't mean you'll be back to pre-baby size in one day... after all, it took nine months to get there. Consider clothes and any other comfort items that might make your stay easier. 
Get ready and get packing — that moment will be here before you know it!