Dip Manicure Vs Gel Manicure: Which Should You Get?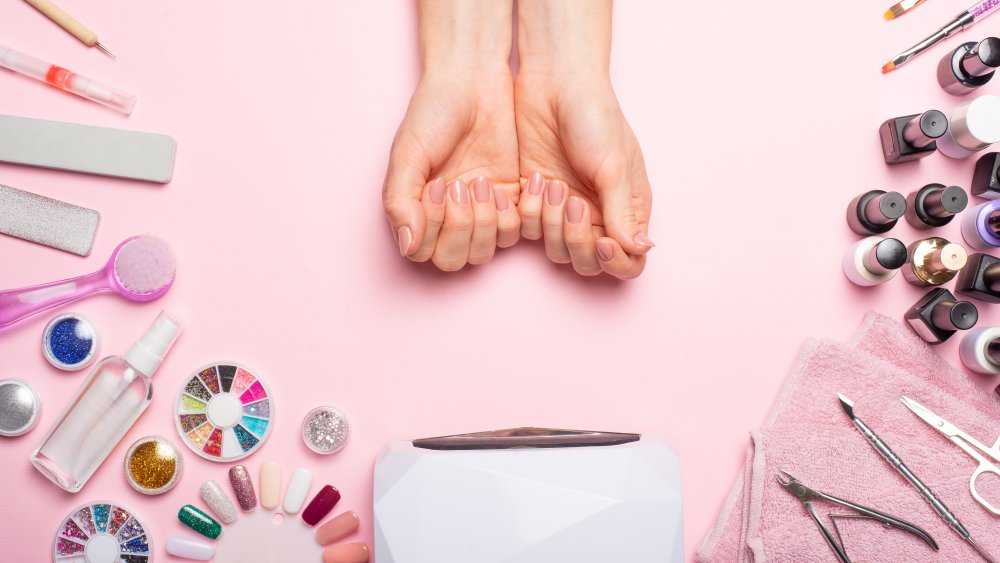 Shutterstock
Manicures are always a good idea. Whether you get them once a week or once a year, they're one of the easiest way to look put together and polished without really trying. But with so many different types of manicures available these days, how do you know which is best for you? To make the decision slightly easier, it's best to understand the differences, particularly of two of the more popular treatments: dip manicures and gel manicures.
In terms of health and safety, both dip manicures and gel manicures come with risks. While gel manicures use a UV light, which, according to Shari Lipner, a dermatologist at Weill Cornell Medicine and New York-Presbyterian (via Huffpost), may cause long-term damage to your hands, dip powder manicures can be unsanitary if you're dipping into a pot someone else has used. Ultimately, if the salon doesn't meet hygiene standards they can spread "disease and bacterial infections," New York City dermatologist Michele Green warned HuffPost.
Dip manicures last longer than gel manicures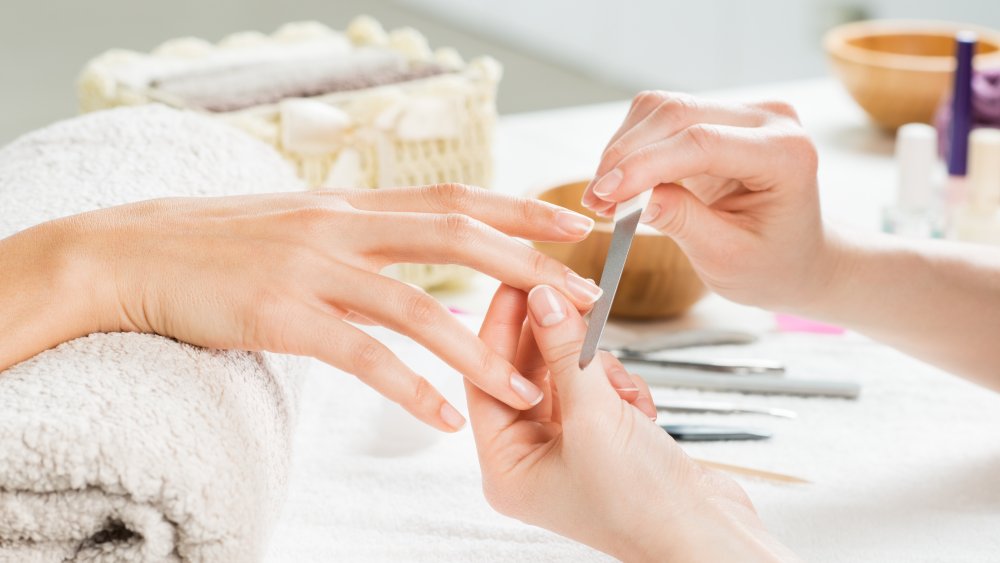 Shutterstock
Beyond that, the main difference between dip manicures and gel manicures is how long they last and ease of removal. While gel manicures usually last about two weeks, dip manicures can last up to a month. However, it's important to be aware that the longer the manicure last, the more it is likely to be damaging the nail. "There's a risk of your nail plates becoming dehydrated and brittle," licensed nail technician, Harli G, told Elle. And when it comes to removal, dip nails are actually harder to remove. "The removal process can be quite extensive, so expect that filing, soaking, and scraping will be needed in order to remove the product," celebrity manicurist Michelle Saunders told Better Homes & Gardens.
Ultimately, Green believes dip manicures come with more health risks and therefore recommends gel manicures. New York dermatologist Dana Stern, on the other hand, told HuffPost, "If you're tolerating the application of frequent dips and your nails don't look dry, stripped and brittle, then there's no reason to change your routine." In other words, try them both and see what works best for you.