Why The Coronavirus Is Causing A Spike In Divorce Rates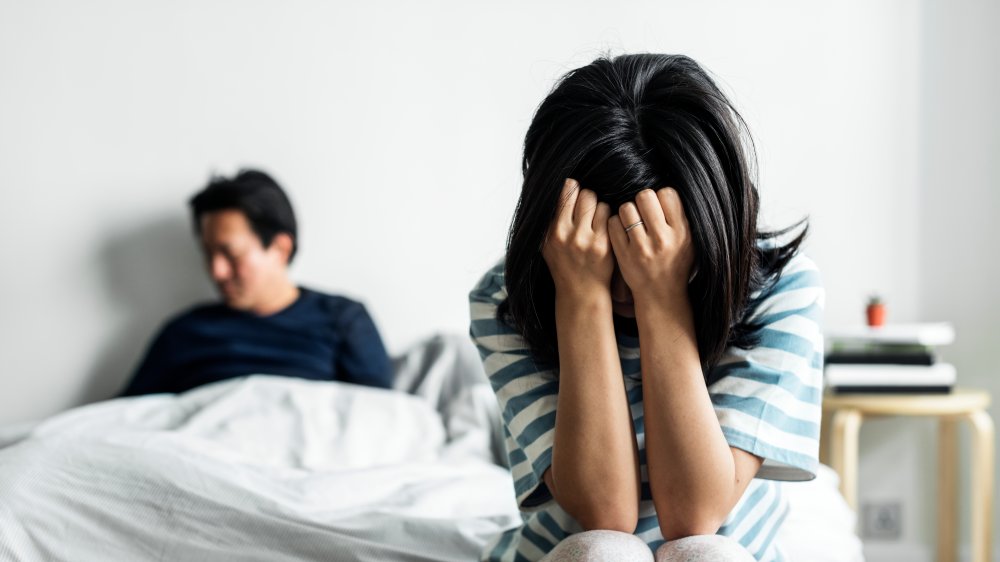 Shutterstock
Days after government offices in the Chinese city of Xi'an emerged from the COVID-19 coronavirus quarantine, officials say they picked up a spike in the number of appointments made by couples who had decided to divorce. An official who spoke to the Global Times says the coronavirus epidemic had triggered an increase in divorce applications, because many couples had been forced to stay together for a month, uninterrupted by work or obligations outside the home, and these living conditions had heightened underlying tensions. He also explained that the spikes weren't unusual because applications usually rose after extended breaks like China's week-long Spring Festival, and the stressful college entrance examinations.
While people tend to stay together after manmade disasters like 9/11, Slate says divorce rates tend to rise after natural disasters. After Hurricane Katrina, the divorce rate in Orleans Parish went from 2.3 for every 1,000 people in 2005, to 4.4 the year after that. The rate in Jefferson Parish also rose from 2.9 for every 1,000 people to 3.9. And after Hurricane Andrew devastated Florida, the numbers of divorce in Dade Country rose by 30 percent.
Couples are more likely to end marriages after natural disasters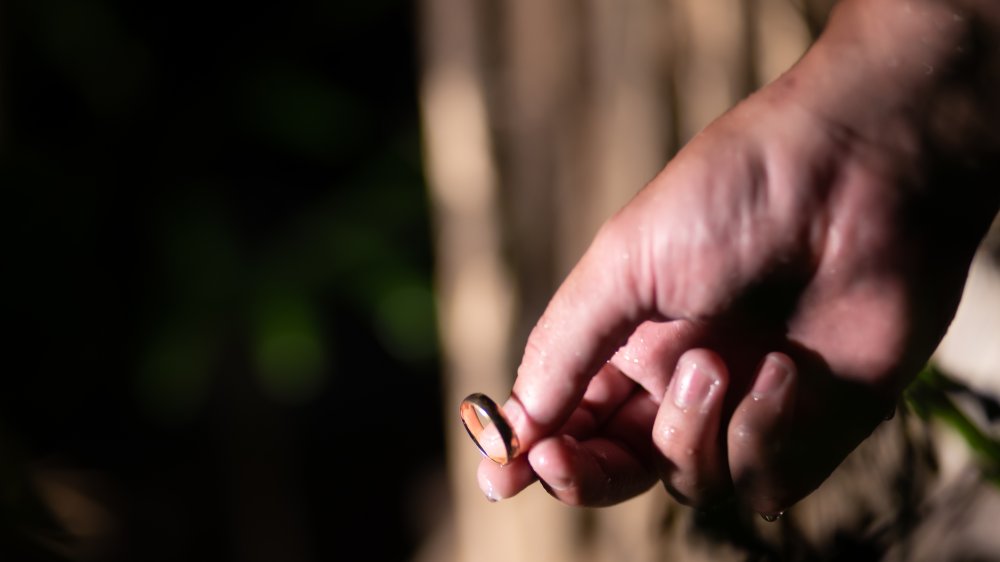 Shutterstock
Researchers say man-made disasters leave couples more aware of death, but they don't experience an increase in situations that might increase marital stress. But after natural disasters like Superstorm Sandy that hit New York and New Jersey, couples faced severe disruptions to their daily routines and potential changes to their economic situations. The heightened exposure to anxiety and depression end up becoming additional factors that lead to divorce.
While there are already guesses that #flattenthecurve and social distancing could bring about a modest spike in the number of 2020 babies towards the end of the year, it remains to be seen whether coronavirus will also trigger an increase in our divorce rate, the way it did in China, or the way it might have after powerful hurricanes struck the United States.
But before you worry about this potentially grim statistic, the Chinese official at the Xi'an office says he has seen couples who divorce in haste and regret it later, so it may be smart to practice a bit of social distancing at home to make sure you and your partner don't spend too much time getting each other's way before pent up frustrations and tempers get the best of you.