How The Property Brothers Flipped Their First House With Just $250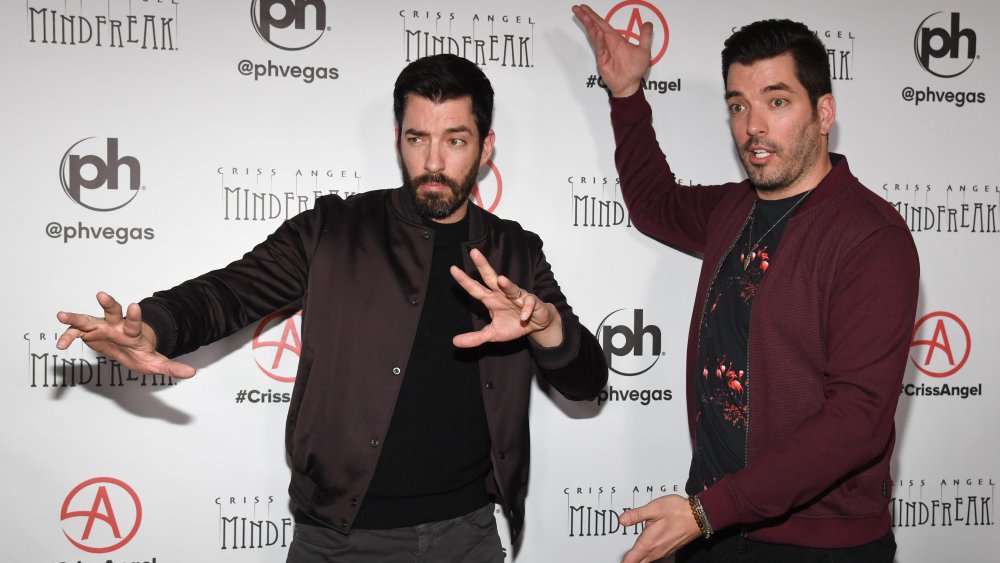 Ethan Miller/Getty Images
Jonathan and Drew Scott are the success story that just keeps giving. From their humble beginnings in Canada to stalled careers in entertainment to becoming HGTV royalty, the Property Brothers stars have more than made it. These days, they're living large as millionaire reality stars and everybody wants their home advice.
The Scott Brothers, though, started off in life by turning lemons into lemonade in a big way. As a feature in Money details, their father booted Jonathan and Drew out the door when they were just 7, figuratively speaking, telling them to earn their keep in the family home. Ambitious — but too young to work traditional jobs — the two boys sold coat hangers and personal alarm devices door to door, performed as clowns, and did plenty of other jobs to make money. 
The Property Brothers were businessmen from birth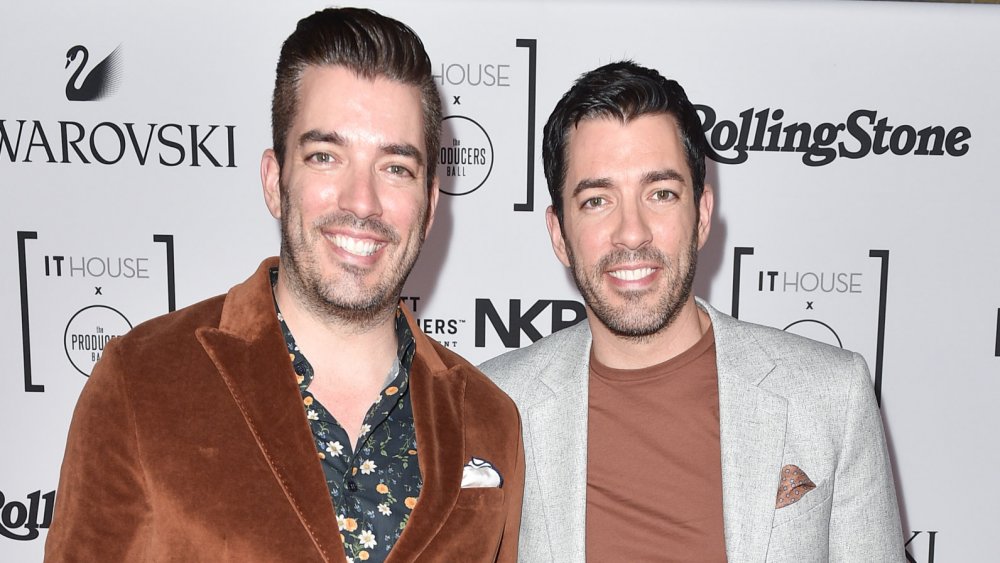 Ernesto Distefano/Getty Images
That work ethic really helped them as, when it came to flipping their first house, the Scotts knew exactly what to do. Drew even told USA Today his parents are his biggest inspiration, noting they supported him and Jonathan in ways that the brothers will forever be grateful for. 
Also, their real estate interest started pretty early on as well. Drew explained how, right when the brothers finished high school, they were doing everything they could to educate themselves in the ways of the real estate business, reading every book and watching every VHS tape they could get their hands on.
"We bought our first house when we graduated high school, and it was a $200,000 house — we assumed the mortgage and bought it for a down payment of $250, and that's where it all began," he explained. The brothers flipped the house to make a whopping $50,000 profit, and immediately caught the property bug — and the rest is history.
Their first flip wasn't too much work for the Property Brothers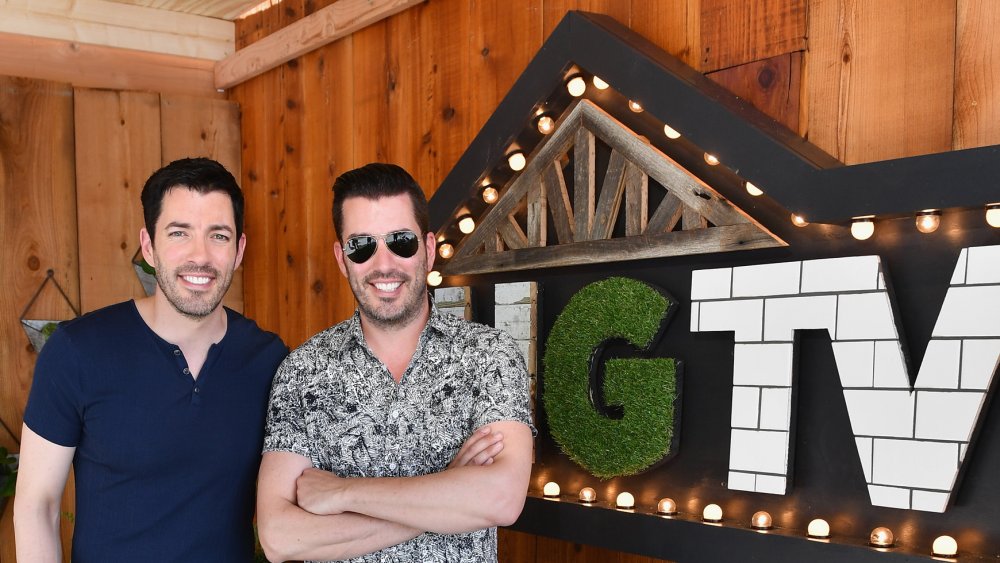 Jason Davis/Getty Images
As the Scotts explained to Money, however, they got very lucky with that first flip. It still took some work, however, even if most of the necessary refurbishment was cosmetic. Most prominently, they removed green shag carpet from the master bedroom, took stucco off the walls, and then repainted them, as the blood-red previous color reportedly gave Drew "angry dreams."
Two more bedrooms were added, making a total of seven, and the Property Brothers stars then lived there themselves rent-free for the next year before renting out the additional bedrooms. Impressively, the duo had no previous flipping or remodeling experience aside from helping their father build the family's ranch house as teenagers. "That's when the light-bulb went on. We thought, 'Holy smokes.' We've never had that much money before. There's something here. We made a business out of it and ran that company for 10 years before we were approached to do a show," Jonathan Scott recounted.