What You Need To Know About Coronavirus And Vaping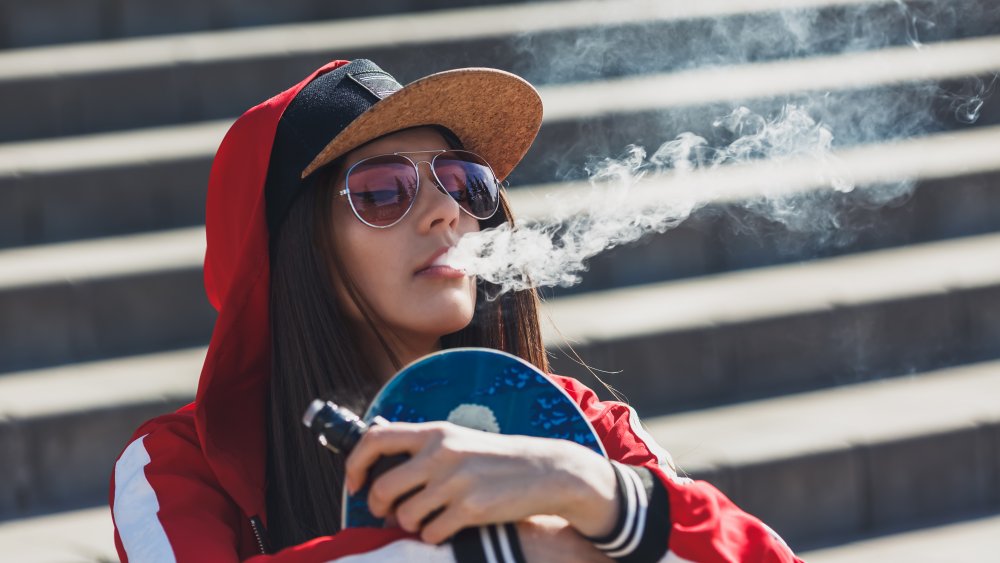 Shutterstock
If you've switched from smoking to vaping — or know someone who has — because you've been told vaping is a safer option, it may be time to think about quitting altogether. Back in January (when they weren't busy with the COVID-19 coronavirus pandemic), the Centers for Disease Control said there were 60 deaths associated with e-cigarettes or vaping. Michael Blaha, director of clinical research at the Johns Hopkins Ciccarone Center for the Prevention of Heart Disease says (via Johns Hopkins Medicine), "People need to understand that e-cigarettes are potentially dangerous to your health. Emerging data suggests links to chronic lung disease and asthma, and associations between dual use of e-cigarettes and smoking with cardiovascular disease. You're exposing yourself to all kinds of chemicals that we don't yet understand and that are probably not safe."
Of particular concern are young people who pick up vaping because they see it as a safer alternative to cigarettes. Blaha says, "What I find most concerning about the rise of vaping is that people who would've never smoked otherwise, especially youth, are taking up the habit. It's one thing if you convert from cigarette smoking to vaping. It's quite another thing to start up nicotine use with vaping. And, it often leads to using traditional tobacco products down the road." 
Doctors see a link between smoking and COVID-19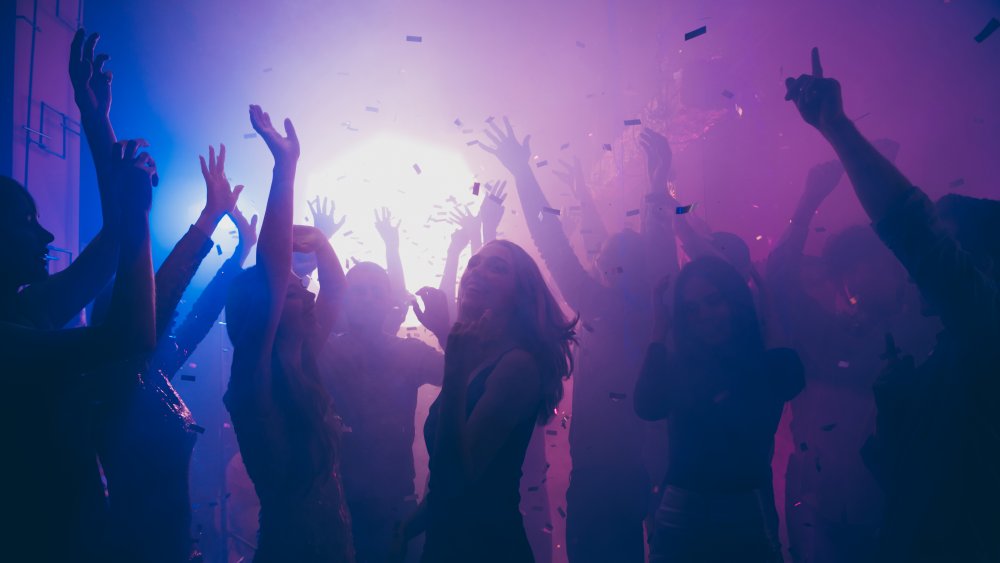 Shutterstock
But doctors are now worried about more than nicotine dependency. "Smoking damages the lungs, and makes you more prone to respiratory tract infections overall," Melodi Pirzada, MD, chief of pediatric pulmonology at NYU Winthrop Hospital says (via Refinery29). "We [also] know for a fact that smokers get more significant respiratory tract infections compared to non-smokers. This is already out there... When it comes to COVID-19, it is yet to be determined if you're going to have a more severe infection because you're a smoker — but the COVID-19 is a respiratory virus, and we can only assume at this point that, yes, it's going to be more severe for people who are smokers." 
Pirzada says the nicotine damages the cilia — part of the lungs which helps get rid of mucous. If the cilia don't work as well, the lungs are less able to fight off a viral infection. "If it's severe, you're going to get acute respiratory distress syndrome, which is actually the leading cause for mortality in COVID-19," Pirzada says. While it's too early to say whether smoking or vaping could increase a person's chances of contracting COVID-19, smoking has already been pinpointed as one possible reason why coronavirus killed more men than women in China, where the outbreak began.
It may not be easy to quit, it may be worth trying, because now more than ever, your life and the lives of your loved ones could depend on doing just that.