Here's How Much Chase Chrisley Is Really Worth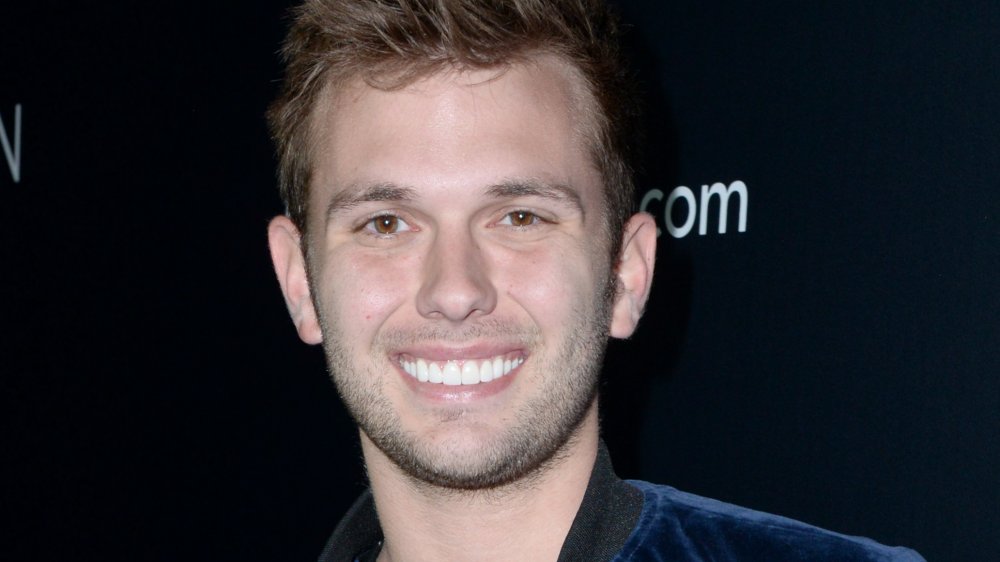 Vivien Killilea/Getty Images
Chase Chrisley is well known and much loved for being the most, well, hell-raising member of the Chrisley family — at least, as troublesome as a young Christian man starring on a reality TV show with his super-conservative family can be. From shocking his father with a huge bible scripture tattoo to getting cornered with a $16,000 tax bill from the IRS, as reported by The Blast, Chrisley isn't one to avoid controversy.
And yet, in spite of getting into trouble with his parents and fans alike, Chase continues to make waves. He and sister Savannah even nabbed their own spin-off series, Growing Up Chrisley, thanks to the duo's popularity on their father's show. All that attention has, naturally, earned Chrisley a massive payout that is far in excess of his young years.
Chase Chrisley is set to take Hollywood by storm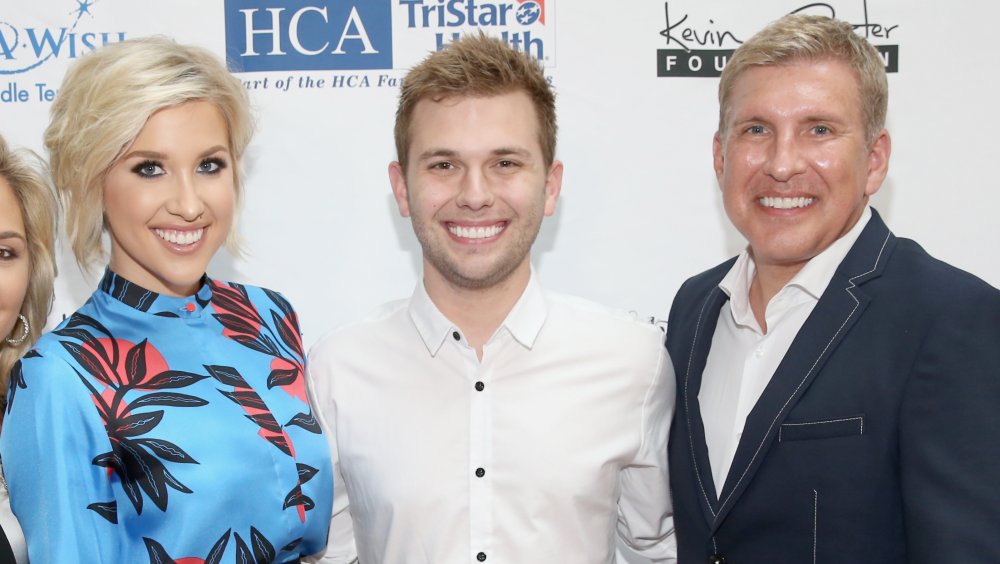 Terry Wyatt/Getty Images
Chrisley, who was born in 1996, has appeared on Chrisley Knows Best alongside his famous father since 2014. Elsewhere, he's popped up on WWE Raw, The View, Today, The Real, The Wendy Williams Show, and more. In an interview with UPI, the aspiring actor admitted he has his sights set on Hollywood. "I would live out in L.A. and never move anywhere else," Chrisley, who filmed Growing Up Chrisley in L.A., said. He also revealed that Savannah got homesick for the simple South Carolina life when they were in California.
When Growing Up Chrisley was initially announced, though, Savannah was eager to travel. She gushed to People, "Chase is pursuing his dream of acting and I am taking the beauty world by storm! Cosmetics have been my heart and soul for years and now I'm bringing it all to life. Stay tuned to for all the craziness to come!"
Chase Chrisley's wealth is only going to increase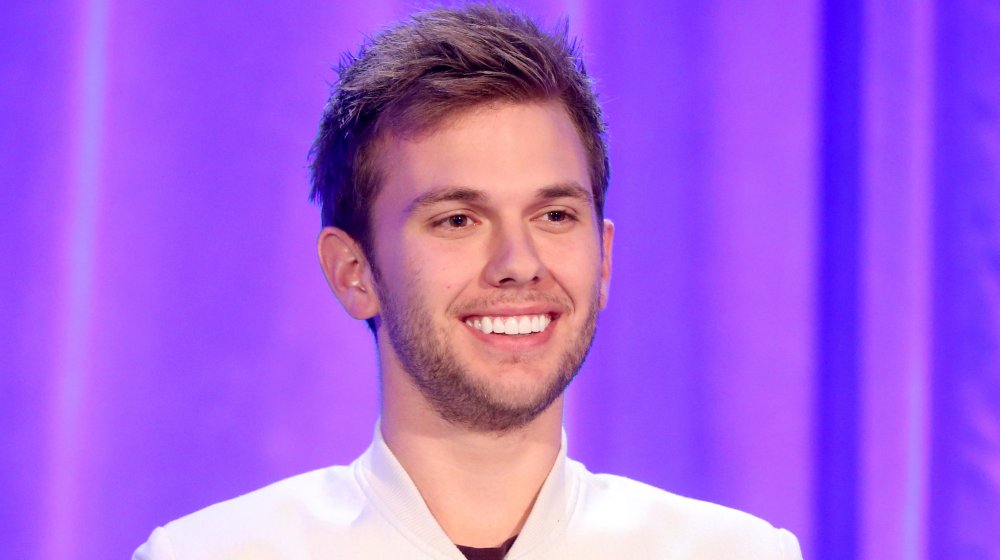 Frederick M. Brown/Getty Images
Although Chase and Savannah are ready to take the world by storm, reports vary on just how much Chase Chrisley is worth today thanks, in part, to his considerable popularity on social media and heart-throb status with fans. But a super high net worth seems highly unlikely considering his father, Todd Chrisley, is reportedly worth negative $5 million, according to Celebrity Net Worth, due to alleged tax evasion.
That site puts Chase's net worth around the $500,000 mark, which seems reasonable for a kid whose career is only just beginning in earnest (his IMDb page is populated solely with credits for appearances as himself, as of this writing). His star is clearly on the rise, though, so it's only a matter of time before more zeroes are added to that number.