The Reason Alec Baldwin Wouldn't Kiss Hilaria For 6 Weeks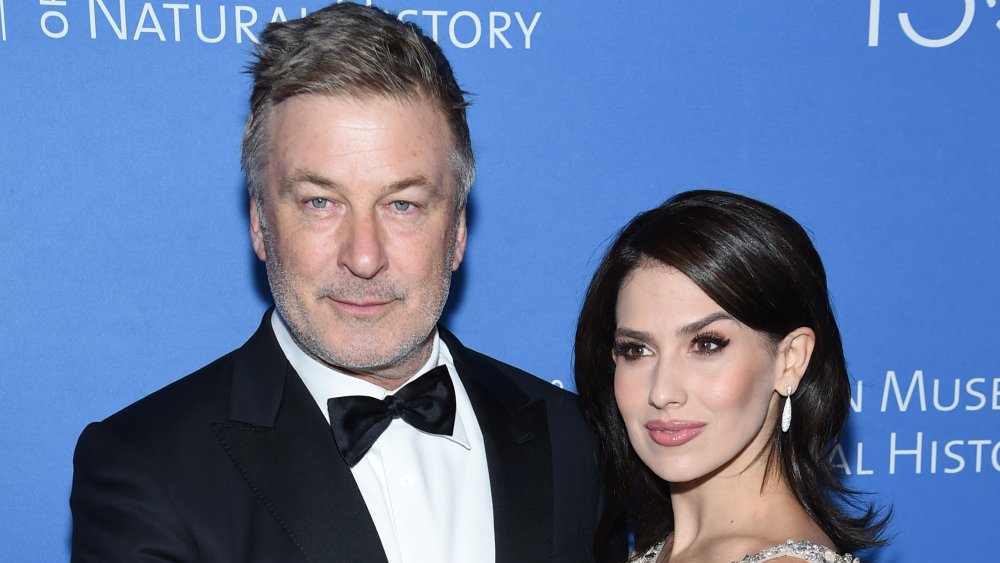 Jamie Mccarthy/Getty Images
A chance meeting at a vegan restaurant in Manhattan back in 2011 brought actor Alec Baldwin and his now wife, Hilaria Thomas together. "I was standing near the door with my friends when he walked up and took my hand and said, 'I must know you,'" she recalled. "'You must know me?'" she replied, after which "he gave me his card," Hilaria told The New York Times (via O Magazine). But after that, Hilaria revealed during a recent interview hosted by her husband on The Ellen DeGeneres Show, things took a turn for the platonic.
"Do you guys know that he shook my hand for six weeks and didn't kiss me when we met? [...] He would tell me all these things about like, 'I'm going to marry you. I'm going to spend the rest of my life with you. We're going to have a ton of kids,' and then he would shake my hand at the end of the night," she reveals to Ellen's audience (via People).
To her husband, the answer was perfectly obvious: "I didn't want you to think that I just wanted to have sex with you," he explained.
Alec and Hilaria Baldwin have plenty of chemistry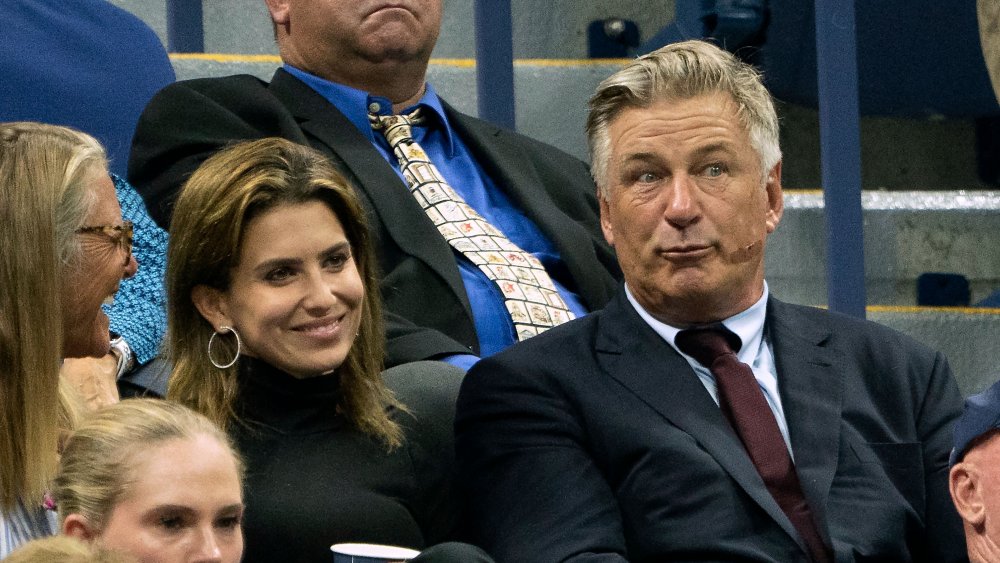 Don Emmert/Getty Images
They might have had an unusual beginning, but their chemistry is unmistakable. They've been married for nearly eight years and have four children (and two dogs) between them. And while Hilaria has admitted on social media that the children bounce in and out of their room, she told Ellen's audience that she and her husband make time to be intimate.
"He said to me when we had our first, he said, 'Not only are you going to be my wife and the mother of our child, but you're my girlfriend. You're always going to be my girlfriend.' And so we relate to each other like that. Our banter, we're always flirting. Now, in terms of timing, you just gotta find time and you have to make it a priority because people have needs," Hilaria dished.
Despite their 26-year age difference, Alec and Hilaria's relationship appears strong. "I'm madly in love with my wife and she's the smartest, most wonderful, most beautiful woman I've ever met in my life," Alec said as he closed the interview.