The Real Meaning Of Maren Morris' New Baby's Name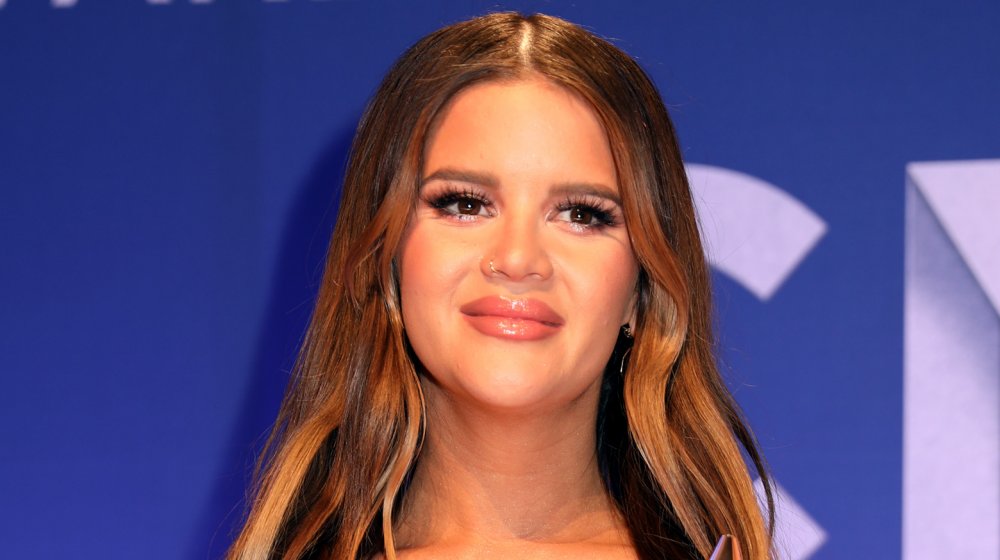 Leah Puttkammer/Getty Images
In the midst of all the stress concerning the coronavirus pandemic, there's still plenty of good news to be celebrated. In this difficult time, country star Maren Morris and her husband, Ryan Hurd, welcomed their first baby. The singer announced her son's arrival on Instagram shortly after his birth and also announced the name she and her husband had chosen for him. Morris captioned a picture of the mother and son, writing, "Hayes Andrew Hurd. 3/23/20. Love of our lives."
The couple married in 2018 and are thrilled to add to their family. Is there a special meaning behind the name that they gave to their new bundle of joy?
There is a lot of history behind Hayes Andrew Hurd's name
According to baby name website Behind the Name, the name Hayes was originally a surname. It was sometimes used as a first name in the late nineteenth and the early twentieth centuries, perhaps as a tribute to former U.S. president Rutherford B. Hayes. It disappeared from the list of top baby names in 1932 and wasn't seen again for decades.
Lately, however, it seems that the name Hayes is making a comeback. In 2009, it popped up in the top 1000 names for baby boys in the United States and is now ranked in the top 350 names for boys. In naming their baby boy Hayes, Morris and Hurd ensured that he'd have a name that feels current and trendy without being so popular that a lot of his classmates will have the same name once he starts school. The name also has a link to Ireland, coming from the Irish name Ó hAodha, which means "descendant of Aodh." Aodh, in turn, comes from the name Áed, a popular name in ancient Ireland which means "fire."
Baby Hayes' middle name, Andrew, is a popular name for boys. Per Behind the Name, Andrew means "manly" or "masculine" and comes from the Greek name Andreas.