The Truth About Below Deck Med's Captain Sandy's Health Scare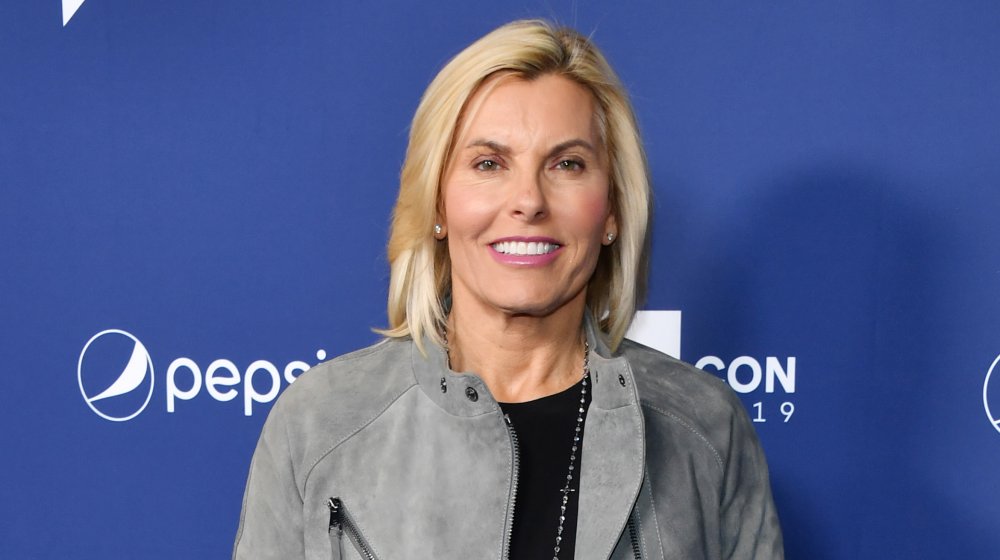 Dimitrios Kambouris/Getty Images
A heart attack is a scary thing, but would you even know if you were having one? Below Deck Mediterranean's Captain Sandy Yawn opened up about her own heart attack experience, and it was a bit different than you might think.
Instead of collapsing in a fit of pain, Yawn felt "odd" when she experienced her heart attack during a SoulCycle class. "I remember thinking I was going to clip off the bike so I don't fall, I didn't want to disrupt the class, and I certainly wasn't going to call 911 in the middle of Beverly Hills," she told PeopleTV's Reality Check. "So I decided to call an Uber, and then I called my sister — and I survived."
Thankfully, Yawn had heard from experts that warning signs of a heart attack can be different in women than in men so she realized what was happening to her even though her symptoms didn't seem as dramatic as heart attacks often appear on TV. "I could not swallow," she said. "I was watching my heart rate on my watch and it didn't go down, and I started to feel lightheaded. I didn't have any numbness, then when I got off my bike and walked outside, I started to feel the tingle in my left arm, exactly how described."
This is what a heart attack can look like in women
As Dr. Leslie Cho told Cleveland Clinic, chest pain is the most common symptom of a heart attack but it's not the only heart attack symptom — especially when it comes to women. In fact, many women don't feel chest pain at all. Cho noted that, even in men, chest pain during a heart attack is "seldom as dramatic as you might think, and it can feel like pressure or heart burn that comes on over time."
Cho said that common heart attack symptoms in women can include fatigue, sweating, shortness of breath, and neck, jaw, or back pain. While men typically feel pain in their left arm, women can feel it in either arm.
Captain Sandy Yawn was in excellent health when she had her heart attack
Yawn's heart attack came about because of undiagnosed high blood pressure. "My health is great and it was great," she said. "That's misleading to think that you have to be unhealthy to have a heart attack, that is not it."
Yawn was released from the hospital after four days, although she had to stay away from SoulCycle for 12 weeks. Today, she raises awareness for heart health with the American Heart Association.
"A lot's affected when you have a heart attack," she said. "My career is solid, I passed a physical — in fact, I have a heart of a 20-year-old; I don't drink, I don't do drugs, it had nothing to do with that. It was high blood pressure that was unchecked, and also I'm sure my diet probably had a lot to do with it."