How Many World Records Does Susan Boyle Hold?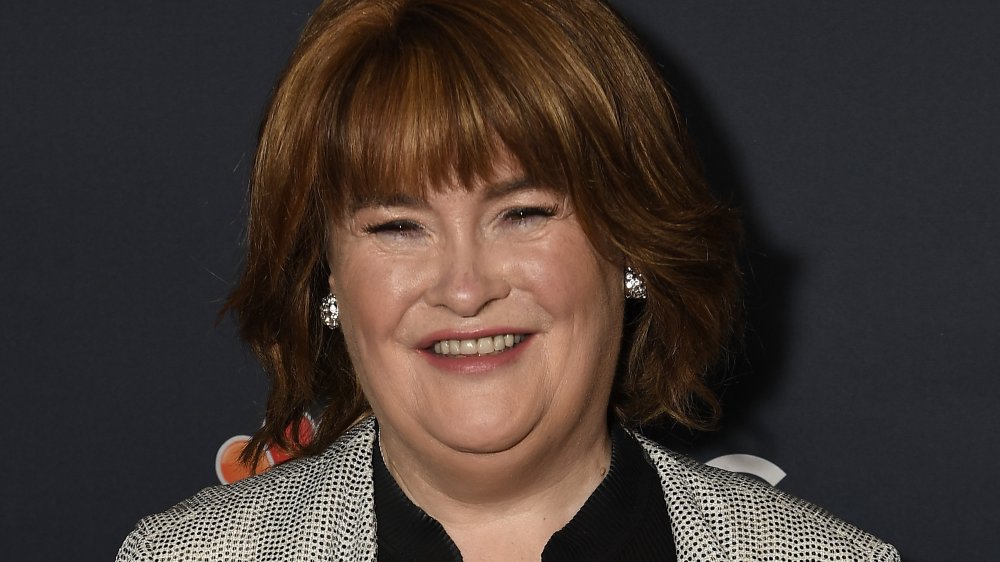 Frazer Harrison/Getty Images
Susan Boyle is arguably the most beloved reality TV contestant of all time. After singing her way into the hearts of viewers worldwide on Britain's Got Talent, the proud Scot went on to enjoy major chart success before retreating from the public eye once more.
The real reason we don't hear about Susan Boyle anymore is she has no real interest in being a celebrity. Boyle still lives in the family home she grew up in, and she is frequently spotted running errands around West Lothian like any other regular person. Still, in spite of her modesty, Boyle's achievements are hugely impressive.
Susan Boyle is a multiple world record holder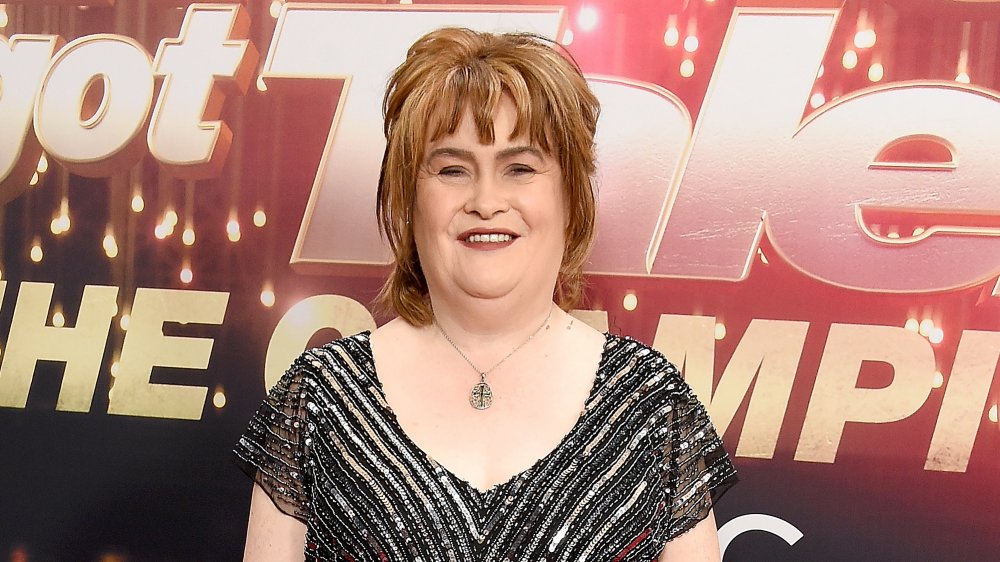 Gregg Deguire/Getty Images
In addition to performing for the Pope, among many other mega-famous types, Boyle holds a whopping three Guinness World Records. She became the only British female artist to top both the US and UK album charts with two releases (I Dreamed A Dream in 2009 and The Gift in 2010), the oldest female at No.1 on the UK albums chart (for The Gift, which hit No.1 when Boyle was 49 years old), and most successful Christmas album in the UK (for The Gift) — all in 2010.
Boyle was elated upon hearing of her achievements, saying, as reported by The Mirror, "This is a real honour. I never dreamt one day I'd appear in the Guinness Book of Records. I only ever wanted to sing and perform. [It's] fantastic."
I Dreamed A Dream, released following the success of Boyle's now-iconic TV appearance, sold a whopping 411,820 copies in just one week, while its first-day sales of 133,599 demolished the previously held record of 50,000. It subsequently sold over a million copies in just 21 days. Boyle is the only British solo singer aside from X Factor winner Leona Lewis to hold three Guinness World Records. Her success has certainly paid off financially, as Boyle is actually worth a mind-boggling amount of money these days.