How Coronavirus Is Seriously Impacting The Nail Salon Industry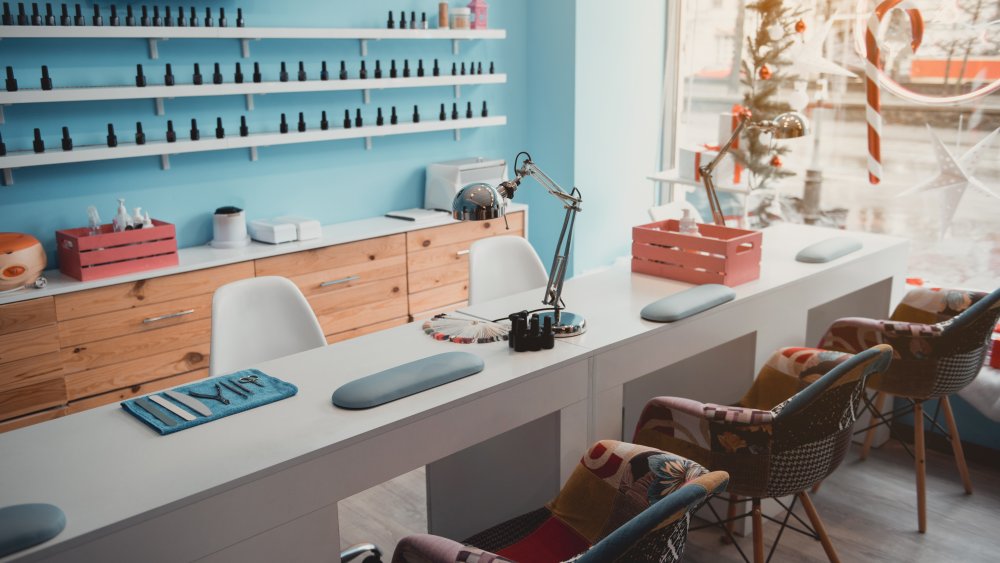 Shutterstock
The novel coronavirus (COVID-19) is impacting businesses around the world, and one industry where the effects are really being felt is the nail industry. As Kristin Gyimah, a nail tech and owner of Dime Nails LA, told Refinery29, "We first felt the impact of the virus through our supply chain." She went on to add, "Our large Chinese and Korean-owned suppliers were not getting shipments of their supplies from China and supplies were running low. Everyone was scrambling to get their barbicide, gloves, masks, nail files — everything they could." 
As social distancing guidelines were introduced, there was a huge drop in business. "As a result, we started telling the nail artists that this is going to hit us and by March 3, we started seeing the books drop off," Gyimah said. "Phones were completely quiet and we were just kind of left hoping and waiting to see what would happen." And Gyimah isn't the only dealing with a domino effect, with The Guardian reporting that all beauty salons all over the country, including hairdressers and barbers, are fighting to stay afloat.
Closed nail salons are still left to foot their regular monthly bills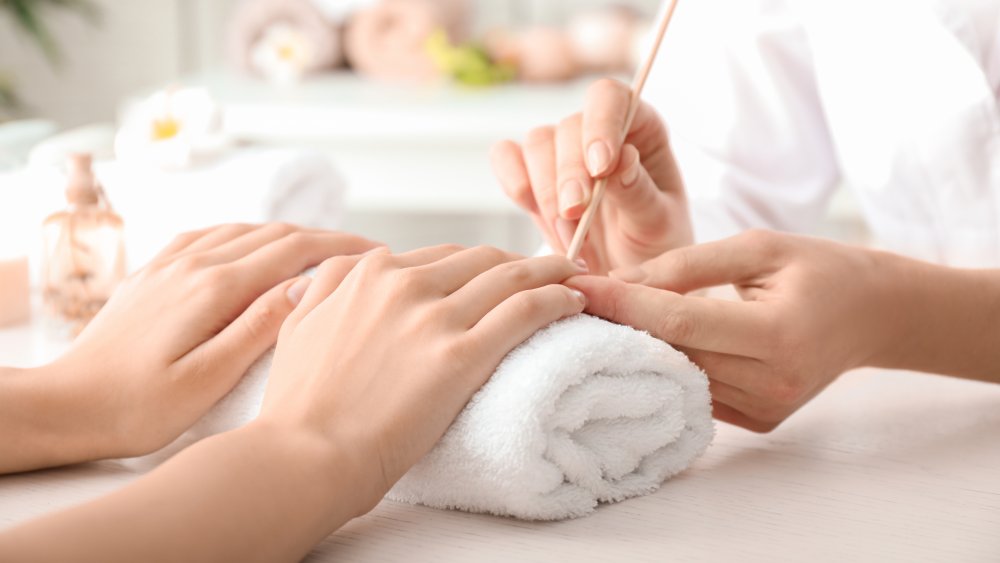 Shutterstock
In states like New York and elsewhere around the country, all nail salons have been forced to close based on government orders. "These temporary closures are not going to be easy, but they are necessary to protect the public health," New York Governor Andrew Cuomo said on Twitter earlier this week. And those open in other states are seeing less foot traffic than ever before, meaning there's been a huge loss of jobs, and it's not like they can provide their services remotely, like fitness instructors, for example. 
Nail salons also face all their regular bills despite having no business. As Gyimah pointed out, "We have no revenue right now so, depending on the situation, business owners are going to be up against a ton of backlogged electricity, gas, rent bills, and whatever else is coming."
While there's not much you can do to help nail salons stay afloat, things like purchasing gift certificates for future use or donating money to your favorite nail technician does help. Reach out to your local salon and see if there's anything else you can do — the future of their business could be jeopardy.