The Real Reason Colton Underwood And Cassie Randolph Took A Break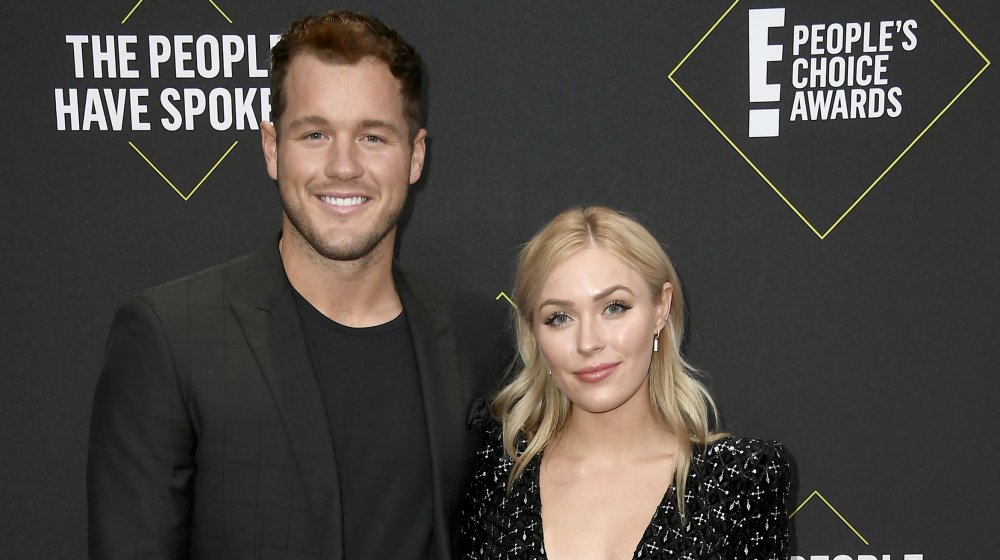 Frazer Harrison/Getty Images
We may receive a commission on purchases made from links.
Bachelor star Colton Underwood and his girlfriend Cassie Randolph hit a rough patch a few months after his season ended in March 2019 without an engagement. As devoted fans of The Bachelor remember, the former professional football player jumped over a fence to win his girlfriend back after she quit the show. Things weren't smooth sailing after that. Colton revealed in his new memoir, The First Time, that he and Cassie briefly broke up in August 2019.
What happened?
In an excerpt of Colton's memoir, obtained by People, Colton revealed that he and Cassie had trouble having uncomfortable conversations. While on the show, producers often push contestants to open up about their lives in a short amount of time in order to build a strong connection. "Nobody was forcing us to talk about real things going on, so we let a lot of things build up," he wrote.
The former professional football player also revealed that he was the one who initiated the breakup. "I was like, I feel like we need to figure this out and in order to do that, we need space," Colton wrote in his memoir. "She agreed. So it was a mutual thing."
Colton and Cassie were under a lot of scrutiny after the finale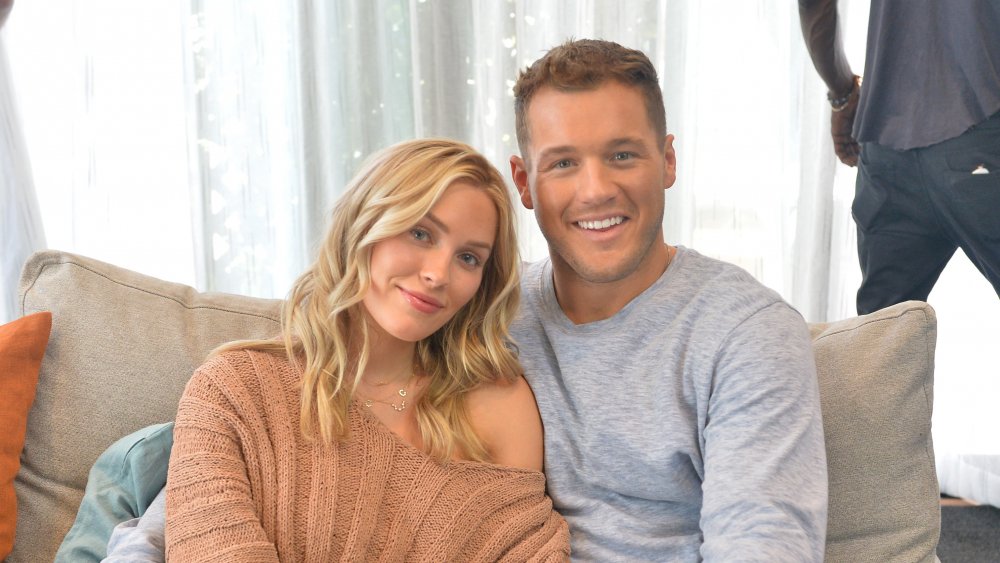 Jerod Harris/Getty Images
Colton and Cassie ultimately decided to stay boyfriend and girlfriend when the show ended. Because of that fans were constantly waiting for them to either get engaged on split up.
Split rumors continued in September 2019 and Cassie wrote a lengthy post about it on Instagram. "Is our relationship perfect? No, it is very normal with its ups and downs and compromises. Despite the microscope on our relationship, we are trying to say focused on what is important and grow in the direction of getting stronger and closer every day," the California native wrote.
The couple's relationship blossomed after their brief split when they decided to be more open. "When issues start to creep up, it's like, let's go have a conversation. We're trying to be more transparent and honest and really trust each other," the former Bachelor star stated in his book said. "Our relationship hasn't always been easy, but it's been worth it."
After all of their ups and downs, Colton also made sure to include in his memoir that he wants to be engaged to Cassie this year. "I think an engagement is something we'd both like to see this year. No matter what, I don't want my life without her," he wrote.