This Is What Your Eyeliner Says About You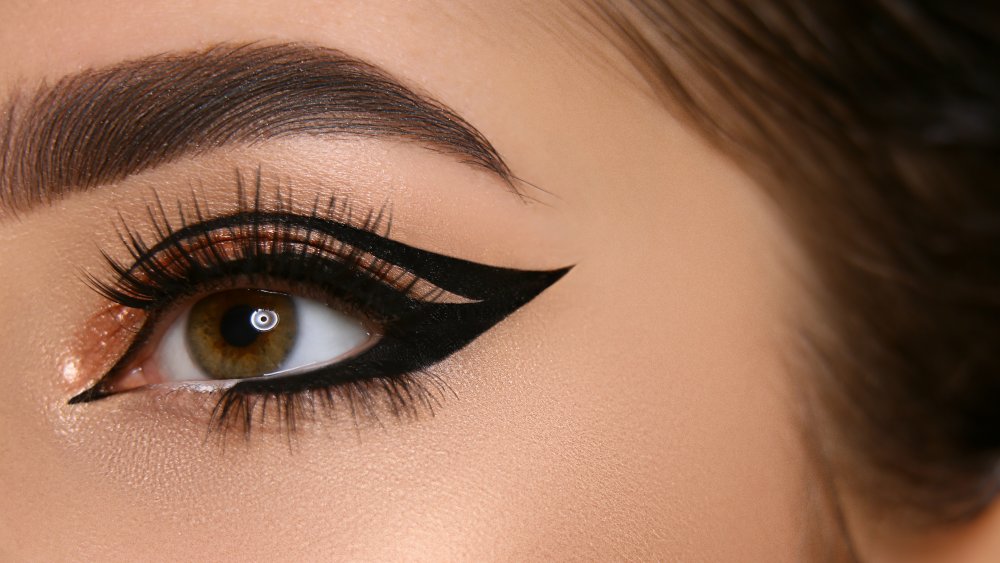 Shutterstock
For some, a flick of eyeliner is all you need to feel put-together and ready to attack the day (or night). It can be simple or make a statement, and no matter how bad you are at doing the rest of your makeup, it's usually the one thing makeup lover knows how to do. However, with so many different styles of eyeliner from smudged to cat-eyes, glitter, and colored, your choice can offer a little insight into your personality.
According to Bustle, your eyeliner style says a lot about you. For example, those who wear an extended cat-eye are believed to be extroverts, who take pride in what they wear and do so with confidence. Those who don a classic thin cat eye, on the other hand, are a glass half full kind of person, known for your positivity and bubbling personality. And thick cat-eye lovers? They are, unsurprisingly, said to be perfectionists.
Creative types are more likely to wear a colorful eyeliner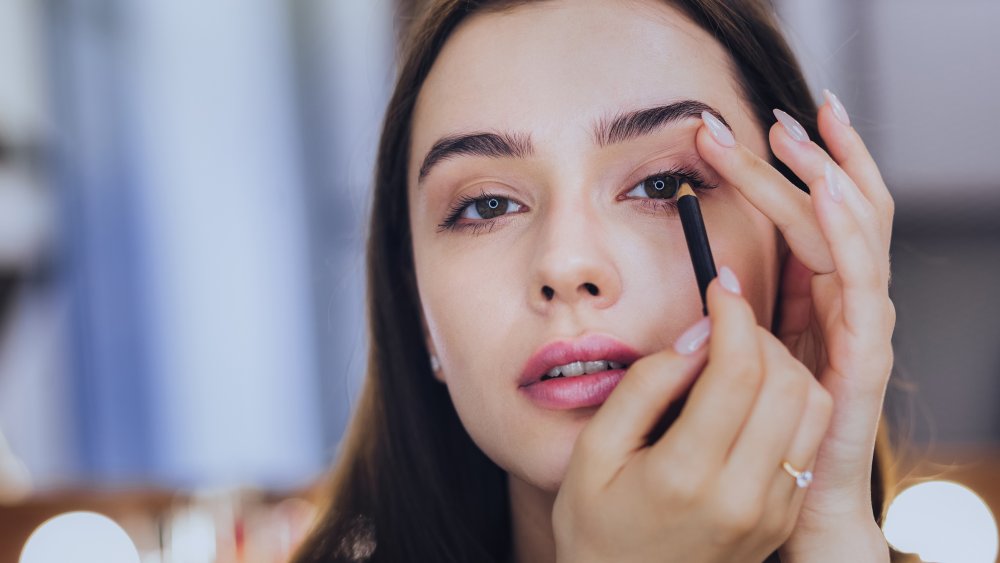 Shutterstock
If you prefer a more colorful eyeliner look, Get The Gloss suggests you're a creative soul who's playful and likes to have fun. According to Birchbox, you're also the most likely to dye your hair and be the center of attention (in a good way) at parties. They also believe that those amongst who like to smudge their eyeliner for a smoky effect, colored or not, are the romantics of the world, while those who opt for metallics are doers who need constant entertainment as they often get bored easily.
But what if you change up your eyeliner look every day? You're probably just a mix of all these things (like most of us are) — confident, playful, creative, romantic, and more! So next time you go to put on a classic black cat-eye, mix things up and show a different side of you — just don't make these classic eyeliner mistakes.