Where Does Dolly Parton Live And How Big Is Her House?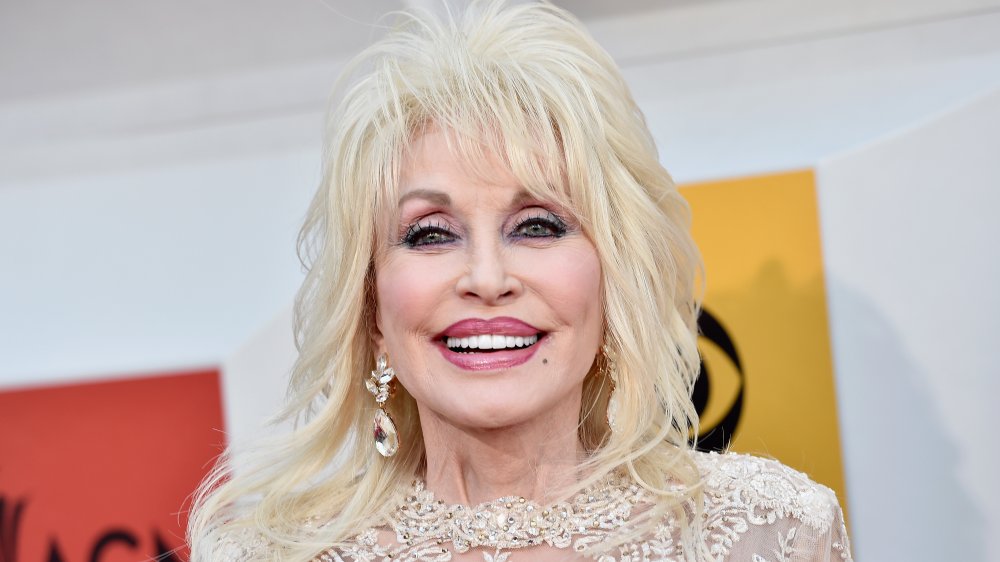 David Becker/Getty Images
As any true country music fan would know, superstar Dolly Parton was born and raised in Locust Ridge, Tennessee, and the music legend has refused to live permanently in any other state ever since. According to Velvet Ropes, Parton currently lives in Brentwood, just outside of Nashville, with her husband Carl Dean. Their house is 3,324 square feet and was reportedly sold to Parton in 1999 for $400,000.
While the world and Parton's dedicated fanbase have never been allowed a sneak peek inside her house, there's a lot we can tell from the outside and aerial shots. According to the Kiwi Report, the property has over 10 structures, gazebos, a swimming pool, tennis court, a chapel, and from the looks of it, there's also a whole lot of space. It seems she's got so much space that The Mirror (among other publications) actually refers to her massive property as a farm. 
When touring, Dolly Parton calls her tour bus home
Interestingly, when Parton is touring, she actually calls her tour bus home. Better known as the "Gypsy Wagon," it's also where she writes some of her best music. Given the amount of her life she's spent touring, we can understand why. "I live on my tour bus," Parton said on UK TV show This Morning (via Cosmopolitan South Africa). "Well it's great, it's got everything. There's a place for all my show wigs of course. On the other side I've got room for my show clothes, and I have my kitchen. It is a home. I don't like moving, I never stay in a hotel." If that's what Dolly Parton's tour bus is like, we can only imagine what her mansion in Tennessee must be like. 
For now, we'll just have to peer past her large iron gates in Brentwood and dream.