The Sweet Way Bachelor Ben Higgins Proposed To Jessica Clarke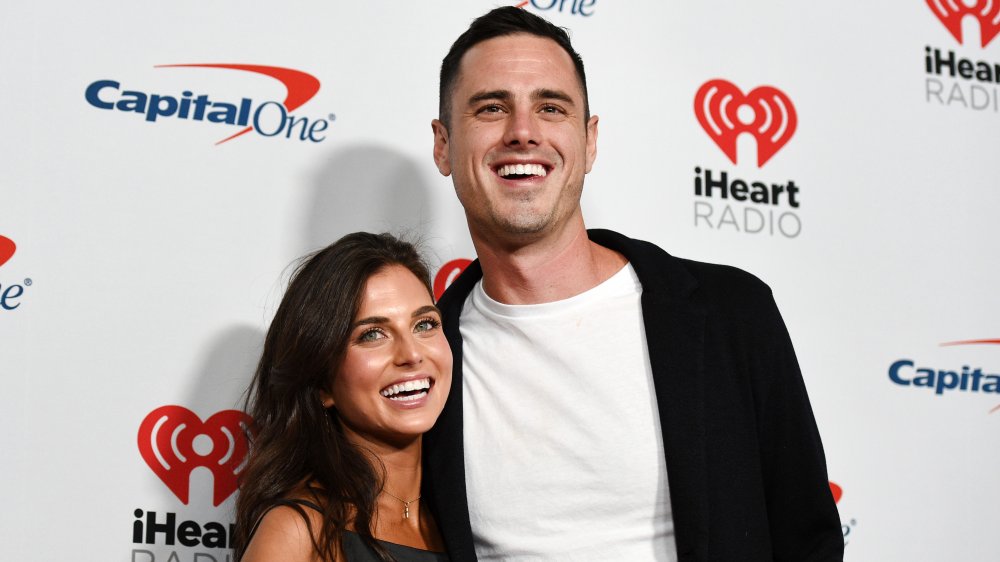 David Becker/Getty Images
There's been a lot of Bachelor Nation drama lately, but fans can finally rejoice in some good news: Ben Higgins and Jessica Clarke are engaged! The couple went public with their relationship in February 2019, and now they're officially tying the knot.
Jessica announced the news on Instagram, posting a picture of Ben sliding the ring on her finger. "I don't remember everything you said, but I know that I said yes," wrote the happy bride-to-be in the caption. "I woke up in a dream today and I get to live in this dream every day from now on (eeeep)."
The Bachelor and Bachelor Winter Games alum crafted a super sweet proposal for Jessica, a fitness entrepreneur who he fell in love with outside of the Bachelor franchise.
Ben Higgins proposed to Jessica Clarke at her family home
While Ben was originally planning to propose to his girlfriend in New York City where he had a stop as part of his The Bachelor: Live on Stage tour, the tour was put on hold. Instead, he and Jessica drove to Franklin, Tennessee, so he could propose at her family home. 
He told Jessica they were just going for a visit, and she never guessed that he had a bigger surprise in store. "I went back to a pond behind her house, and we had set it up with sunflowers near a bench," Ben told ET. "It's right in their backyard, but a little hidden. I proposed and her family and mine were watching from a distance, and then we all celebrated together."
Ben Higgins was 'super nervous' about proposing to Jessica Clarke
Ben, who was previously engaged to Lauren Bushnell following his Bachelor season, revealed that he was "super nervous" to propose to Jessica. "She's my best friend, my partner and I love her," he said. "I was nervous to kind of do this whole thing in front of her. I wasn't anxious, it's just a big moment!"
Jessica said that the proposal was absolutely perfect. "This is exactly how I would have wanted it to be," she said. "Central Park would have been magical and special in its own way. But it's really cool that we just got to be together last night and not really have to talk to anyone else but my family. It was great. It was perfect. I couldn't imagine it a better way."