The Haircut Jennifer Aniston Regrets The Most Isn't What You Think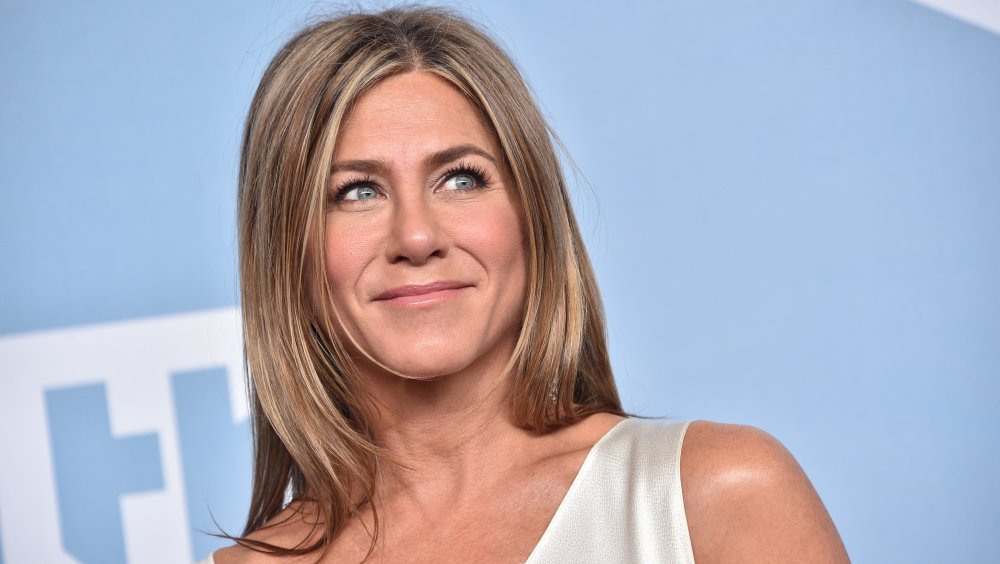 Gregg Deguire/Getty Images
Everyone's favorite '90s TV actor Jennifer Aniston has been setting trends for years, particularly when it comes to hairstyles. Since she first graced our screens we've seen her don ringlets, butterfly clips, curls, bangs, and more — and who could forget the iconic "Rachel" cut? But as it turns out, there's one haircut in particular that she always regrets, and it's not "the Rachel" — though Aniston does insist that cut will never come back, either.
Speaking to Allure, the recent Golden Globe winner admitted, "I've never liked the bob. I always want them, and then when I get them, I'm like, 'What? Why did you let me do it?' Because my hair is so curly — I have naturally wavy hair — when it's short, it just turns into an Afro I can't really control. I just don't know how to style it very well. So hence me having to say [to my hairstylist], 'Chris, please come help me with my hair.'" 
Yep, you read that right. Jennifer Aniston's hair is naturally curly.
How Jennifer Aniston keeps her hair tip-top shape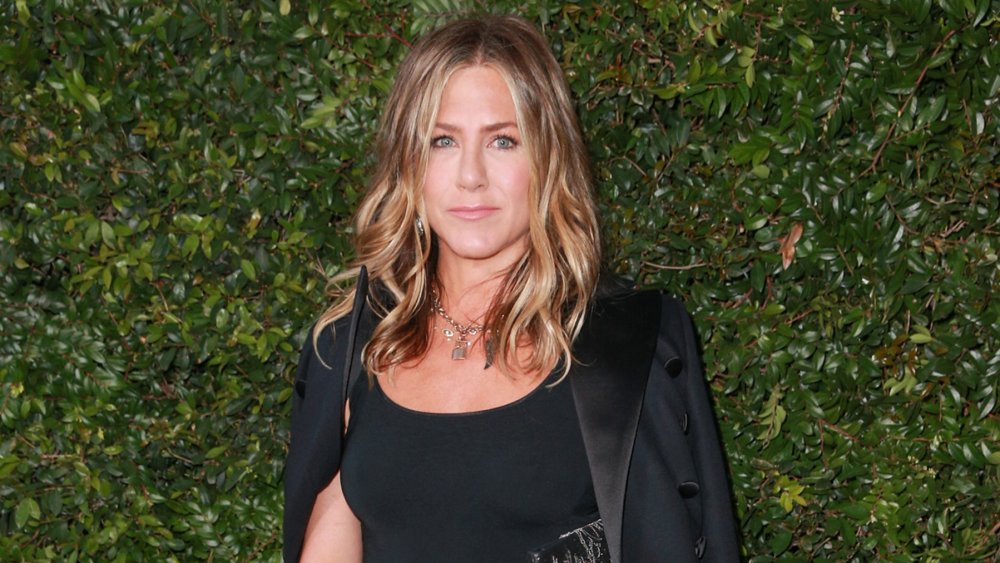 Rich Fury/Getty Images
As many would know from her many red carpet appearances over the year, Aniston prefers her hair to be straight, and she is rarely seen with her natural curls on show, opting for a beach wave at most. In an interview with Glamour, she revealed that when she was young she had straight hair. "When I was a little girl, I had really long, straight hair to my bum — below my bum, actually. And then when my mom gave me the authority to do anything I wanted with my hair, mistakenly, I cut it all off. I could never grow it back. And then when I cut it short, I discovered it was curly." 
But how does she get her iconic locks looking so straight without any noticeable heat damage? "For her classic blowout, I apply Living Proof Full Thickening Mousse, then I blowdry in sections with a Parlux dryer and a Y.S. Park round brush," her longtime hairstylist Chris McMillan told Marie Claire.