How Jon Bon Jovi Really Feels About Prince Harry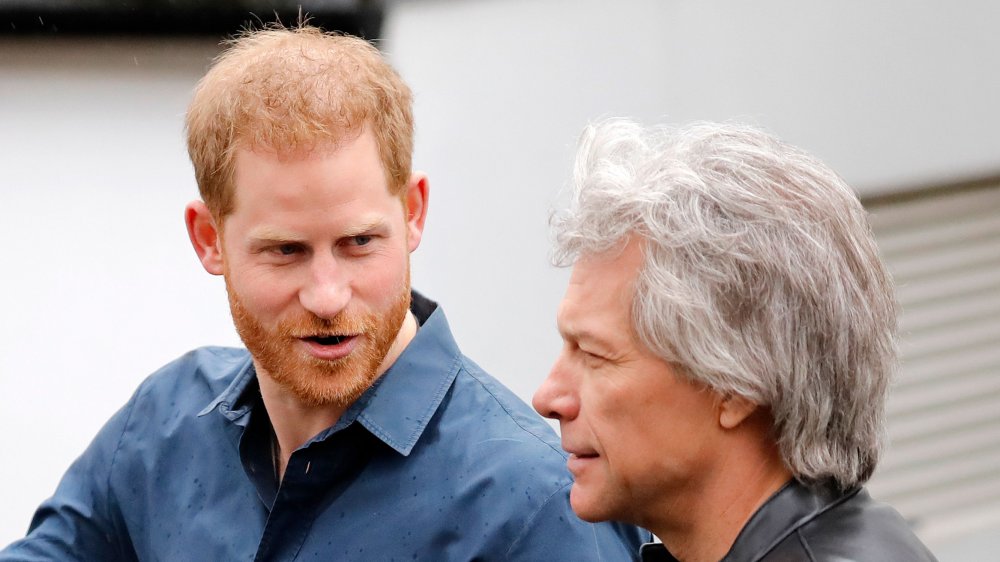 Tolga Akmen/Getty Images
In a recent interview with E! News' Daily Pop, legendary singer Jon Bon Jovi talked about what it was really like to work with Prince Harry and how he feels about the former senior royal. The two men got together in February to record a song with the Invictus Games Choir, with sales going to the Invictus Games which were founded by Prince Harry in 2014.
According to an Instagram post on the now-defunct @SussexRoyal Instagram account, the song, which is called "Unbroken," "was created by Jon Bon Jovi to shine a spotlight on those veterans living with Post Traumatic Stress Injury (PTSI), to honour their service and acknowledge the strength of the Armed Forces community."
The Invictus Games Choir is "made up of wounded, injured and sick veterans and serving personnel from all services and different ranks of the UK Armed Forces" who "have come together to use the power of music to aid their recovery."
Jon Bon Jovi said Prince Harry is 'such a great guy'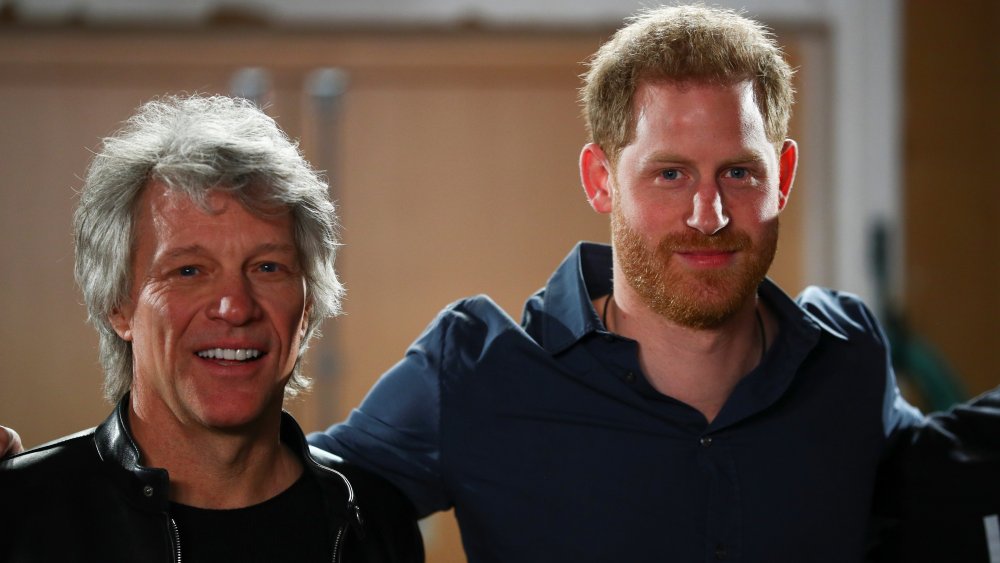 Wpa Pool/Getty Images
While Prince Harry didn't actually sing on the track — "leaving the vocals to the professionals" as he said — Bon Jovi still came away from the experience impressed by the royal's character, if not his vocal skills. "He sings like a prince, not Prince," said Bon Jovi in the interview "Just a prince. He was there, he was awesome. He's such a great guy and he was there for emotional support with the men and women of the Invictus choir."
The release of the song was supposed to support the Invictus Games, but the event was postponed until 2021 due to the pandemic. The Invictus Games were previously scheduled for May 9-16, 2020. "This was an incredibly difficult decision for all of us to have to make," Prince Harry said in a video posted on YouTube announcing the postponement of the event. "And I'm so grateful for everybody that's worked so hard over the past couple of weeks to try to find any alternative to try and carry on these Games in a different way — in a safe way."
In spite of the Invictus Games being postponed, the video for "Unbroken" was still released on schedule.