The Reason Pro Athletes Are So Into Cupping Therapy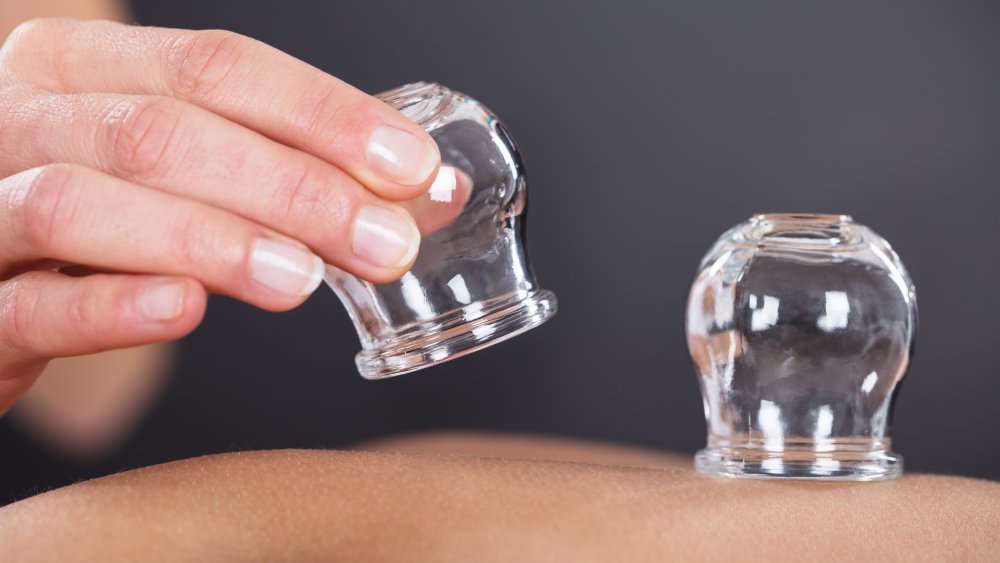 Shutterstock
Cupping therapy has long been the go-to for the rich and famous like Goop founder Gwyneth Paltrow, who showed no hesitation in showing up to red carpets with equally red circles dotting her back. But now Olympians and pro athletes are following suit, with swimmers, in particular, appearing at competitions covered in the tell-tale signs they've been indulging in cupping therapy.
It may seem weird, but cupping works almost like an "inverted massage," as a report in Runner's World explained, pulling the skin away rather than putting pressure on it, to relieve pain and improve muscle movements. For pro athletes whose whole bodies are likely aching even when they're not training to win gold medals, it's probably a godsend.
How does cupping therapy work?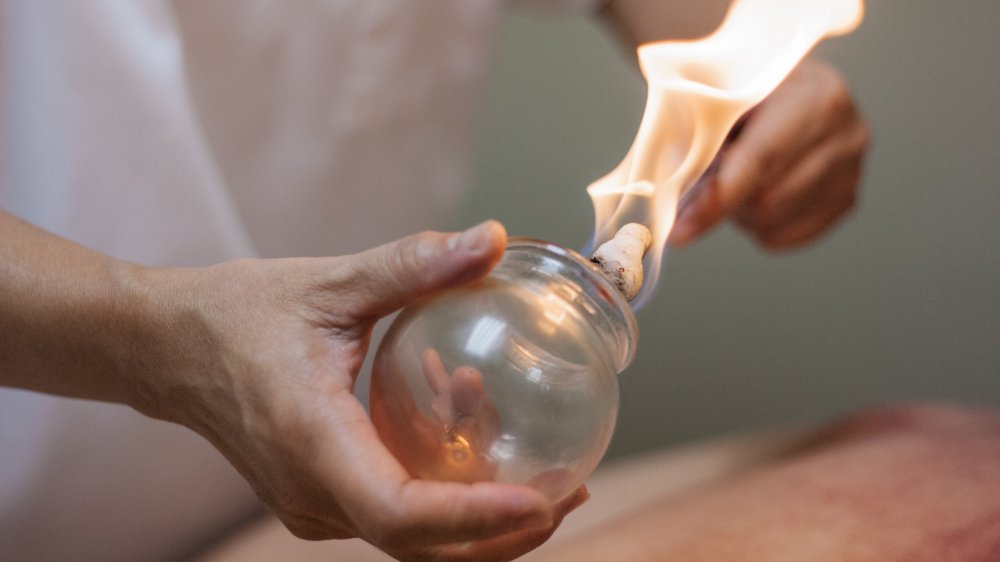 Shutterstock
As with most new-age practices adopted by the Hollywood elite, cupping has actually been around for centuries, dating back to Ancient Egypt as well as having its roots in traditional Chinese medicine. First, oxygen is removed from the cup using a cotton ball soaked in a flammable liquid, which is set alight and placed inside, heating the cup up and creating a vacuum when applied to skin.
The air cools, pulling skin away from the body and stimulating blood flow in the affected area. The cup can be left in place for several minutes, and circular bruises, usually red or purple in color, are left behind once it's removed. These are a sign of improved circulation, however, rather than signaling injury to the skin.
Runner's World cited a 2016 study published in the Evidence-Based Complementary and Alternative Medicine journal, which followed a group of patients suffering from shoulder and neck pain who found their pain alleviated after cupping therapy. Likewise, the British Cupping Society advises that cupping therapy can be used to treat conditions including back pain, osteoarthritis, and rheumatism, as well as psychological ailments such as anxiety.
Why are pro athletes such fans of cupping therapy?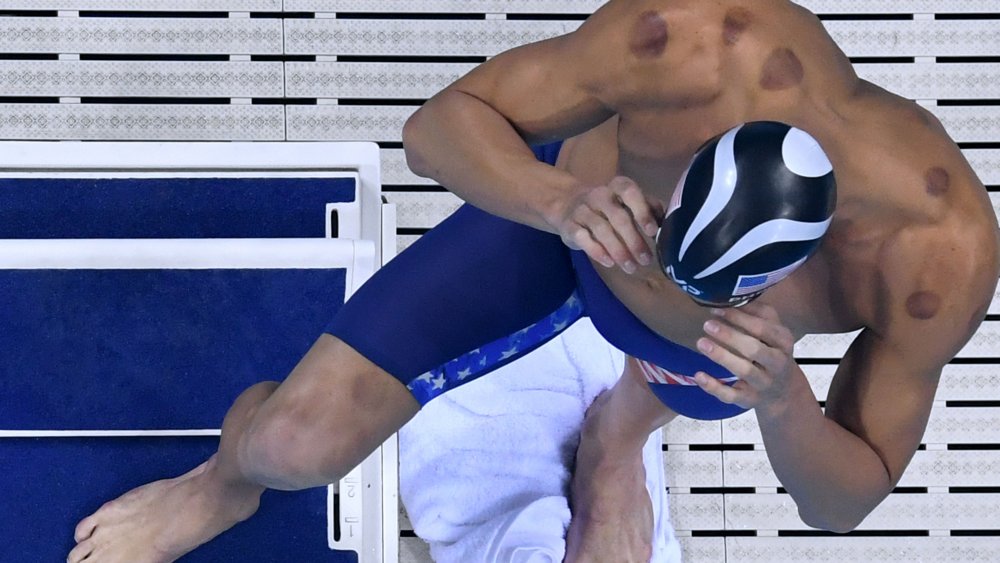 Martin Bureau/Getty Images
Pro athletes use cupping therapy to ease muscle pain and to aid in their recovery. United States gymnast Alex Naddour described cupping therapy to USA Today as, "Better than any money I've spent on anything else." He even revealed it as the "secret" to keeping him healthy and relatively pain-free after years of putting his body through the ringer. Team captain Chris Brooks pointed to the DIY element of cupping therapy, which allows teammates to easily help one another with cupping therapy during their downtime.
As sports performance expert Ralph Reiff explained in a separate interview with USA Today, cupping therapy is a method of "flossing the soft tissue as we glide up and down and across the muscle tissue." The process therefore "increases motion and gets rid of what we call subtle tissue lesions within certain areas of the body." Reiff, who's worked with over 100 Olympians from U.S. team, noted that cupping therapy can ultimately lead to quicker recovery and vastly improved muscle movement.