Zazie Beetz Reveals The Truth Behind Her Hair Care Routine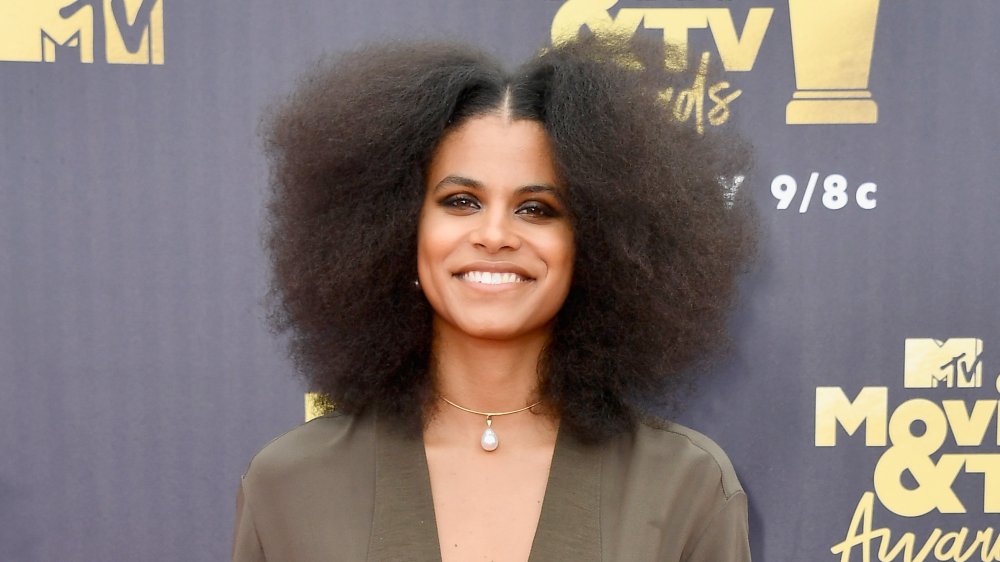 Frazer Harrison/Getty Images
Zazie Beetz is famous for many things and one of those things is, of course, her natural beauty. Speaking to Allure, the Joker actor revealed that she's unfussy when it comes to beauty, admitting she only wears makeup when she absolutely has to. "I wake up, brush my teeth, wash my face, and then I use the True Botanicals Clear Collection. I really like the Repair Serum and Pure Radiance Oil," she revealed, adding, "They also have a nice Vitamin C Booster that I'll also use, and their Antioxidant Booster that's a powder format that dissolves in the serum when you add it in." But what about her hair? Does she stick to particular hair care routine?
Unsurprisingly, Beetz's hair care routine is as simple as her skincare routine. "For a while, I started to use a lot more products and now I've pared it down," she said. Keeping things uncomplicated, she admitted in addition to shampoo and conditioner, she actually only uses SheaMoisture's Raw Shea Butter Deep Treatment Masque and Koils by Nature's Replenishing Hair Oil. Talk about low-key.
Zazie Beetz is an advocate for hair diversity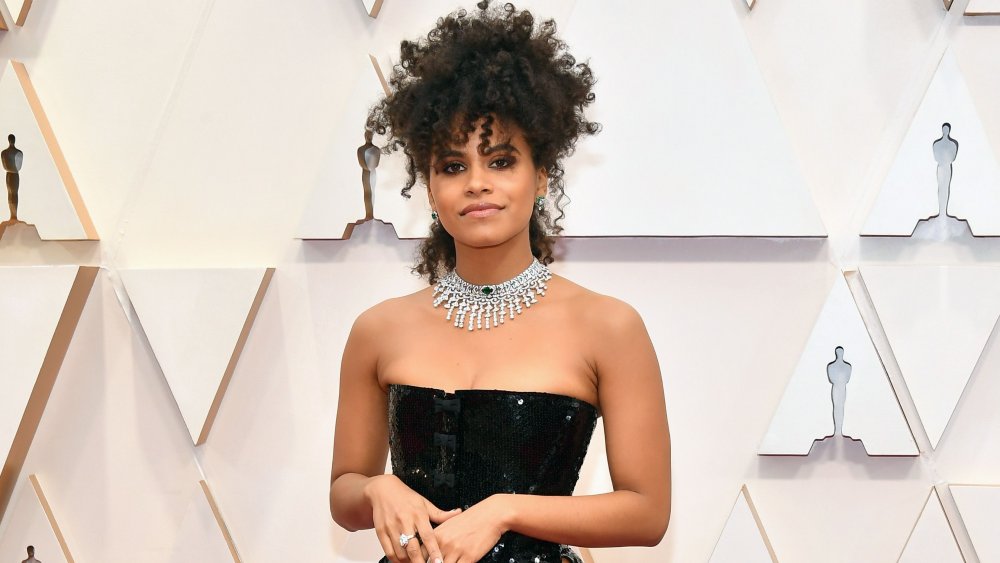 Amy Sussman/Getty Images
As an advocate for hair diversity, Beetz is a big believer in shining the light on natural hair, particularly Afro textures. "Being in this industry and having my hair natural, I feel such a responsibility to make sure people feel confident in their own locks and textures and to continue to show that, because I see how much it affected me to see other people wearing their hair naturally," she explained. In reference to her role in Donald Glover's Atlanta where she wore her natural hair onscreen, Beetz told Vogue, "So many women come up to me, like, 'Oh, my God, that's me!'"
The star also admits that she is constantly learning about her own hair, crediting YouTube for her new ability to braid and other tricks. "Earlier this year was the first time I braided my own braids using additional hair, and I learned from YouTube how to do it myself," Beetz admitted to Allure. "I learned what a knotless braid was on YouTube. I learned how to moisturize my hair with products that are good through it. [YouTube] created this beautiful community in the last decade."