The One Thing Jonathan Van Ness Says Not To Do While Quarantined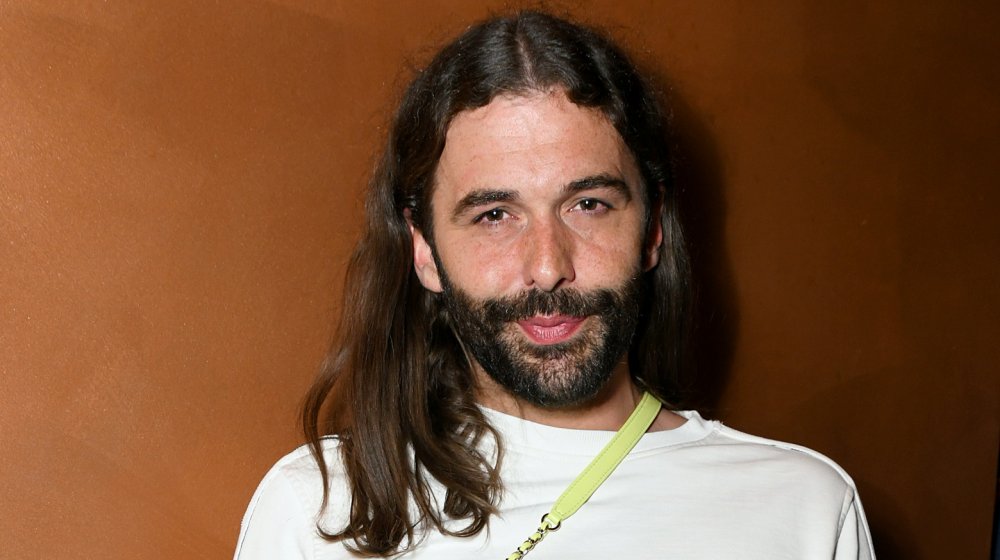 Jared Siskin/Getty Images
Social distancing isn't easy. By now, a lot of people are getting bored. You can only binge watch so much TV after all, and this has many people who are quarantined deciding to turn to other outlets like baking bread and cutting their own hair.
While you definitely won't be alone in doing either of these things, Queer Eye's Jonathan Van Ness is begging people not to do the latter. In an appearance on The Tonight Show, conducted safely from his home, Van Ness urged people who don't have any experience with cutting their own hair to put down the scissors.
"I think the most important advice is to not," said the reality star (via E! News). "It's just to not do it. Just don't do it. You know, the average human head grows between a quarter of an inch and a half an inch of hair a month. So, worst case scenario, this is going to give you like — what — two inches, three inches of hair. It's like, try a new look. Maybe you need a shag; maybe you need a new little bit of length."
Queer Eye's Jonathan Van Ness doesn't always follow his own advice
While you might be thinking that now is a good time to experiment since no one will see your new 'do, Van Ness said it's a better idea to "save your haircuts." He added, "Because what you don't want to do is mess up your hair so bad that you're still growing that thing out after the quarantine."
Even though Jonathan Van Ness doesn't people think people should be cutting their own hair, he hasn't been afraid to experiment with his own look — although he's left his hair intact. The Queer Eye star recently debuted a new, clean-shaven look on Instagram. To be fair, though, he did warn people in the caption of the photo not to "try new lewks during quarantine."
It's best to leave the transformations to the professionals.