My Big Fat Fabulous Life: The Truth About Whitney's Engagement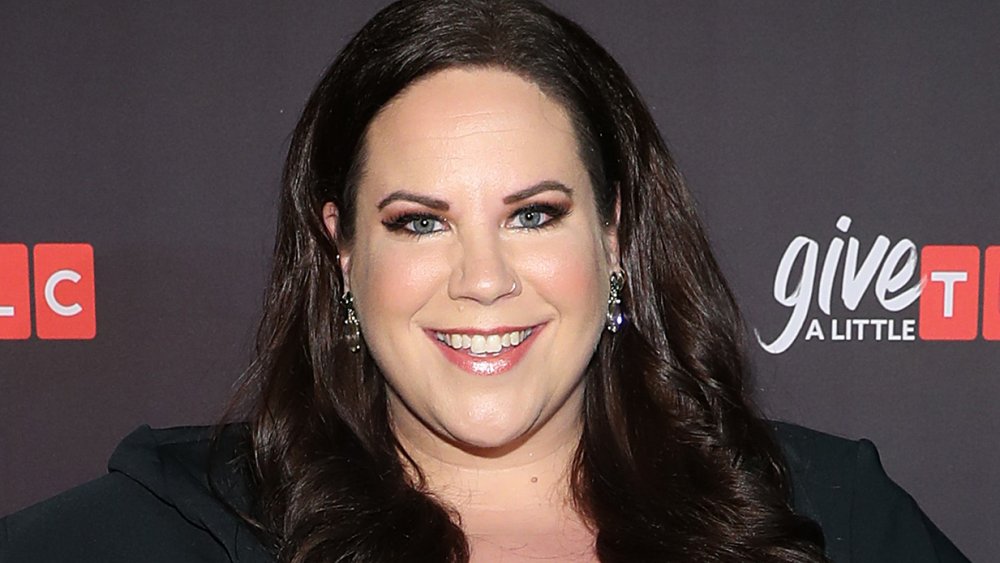 Cindy Ord/Getty Images
Fans of My Big Fat Fabulous Life have watched Whitney Way Thore stumble and fall more often than not when it comes to love, but she finally found "the one" in the form of long-haired hunk Chase Severino. The happy couple met through her business partner for inclusive active-wear line NoBS Active, Ryan Andreas, and have been inseparable ever since.
Instagram followers were already pretty familiar with Severino before he made his debut on Thore's hit TLC show, the sixth season of which kicked off in January 2020. Their entire sweet courtship was documented over the course of the season, from how they got together all the way up to a romantic Paris trip, which the reality star and body positivity activist came home from with an even bigger smile on her face than usual.
My Big Fat Fabulous Life charted Whitney's whole romance with Chase
As revealed by People, the couple actually kept their engagement, which took place in October 2019, under wraps for a couple months. When Thore spoke to the publication in December, ahead of the new season airing, she finally able to gush, "Chase and I are so excited to officially announce our engagement and even more excited for My Big Fat Fabulous Life viewers to share this happiness with us."
Indeed, fans of the show watched Thore and Severino dodge several landmines, including her most recent romantic interest, Buddy Bell, who continued to sniff around hoping he still had a shot with the reality star (much to her new boyfriend's chagrin). Likewise, Thore's loved ones weren't convinced by Severino at first and worried she might get hurt again.
Thankfully, the desire to expand NoBs led to a romantic trip to Paris, during which Severino popped the question to a shocked and delighted Thore. Looking back on their whirlwind romance, she gushed, "It has truly been a dream."
Chase's proposal left the My Big Fat Fabulous Life star gobsmacked
Speaking to The Knot, the My Big Fat Fabulous Life star opened up about how special and perfect Severino's proposal was, revealing, "I remember everything." She'd just hiked up to the top of the Eiffel Tower in the rain when it happened and standing there, Thore assumed Severino was just taking a photo of her. "But," she recalled, "when I turned around, he was on his knee holding out a ring." The reality star was in complete shock as he asked for her hand in marriage, to which Thore's response was an emphatic "yes." 
The happy couple met on New Year's Eve 2018 and made things official the following April. Thore was shocked Severino proposed so quickly, admitting, "Upon our first meeting, I never would've guessed we'd be engaged six months later, but hey ... when you know, you know!" Thore's engagment ring is a white gold band with a yellow sapphire surrounded by a halo of diamonds, which the reality star described as "exactly" what she wanted.