The Crazy Way John Stamos And His Wife Caitlin Met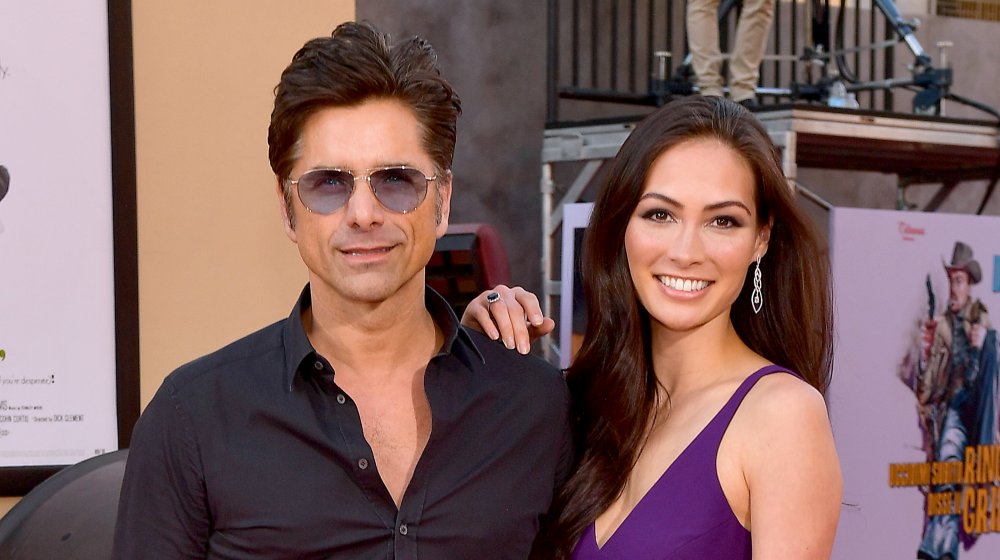 Matt Winkelmeyer/Getty Images
Fuller House star John Stamos and his wife Caitlin McHugh met years before they started dating in 2015. Their first encounter was a bit bizarre, but the actress made a lasting impression on Stamos.
Stamos and McHugh were introduced in 2011 when they did an episode of Law & Order SVU. "I played a guy who was so egotistical that he thought he should spread his progeny, so he had like 60 kids or something. He was poking holes in condoms and stuff. And Caitlin, ironically, was one of the girls that I was trying to fool and have a baby with," Stamos told People in December 2017, the same month the couple announced that they were expecting a child.
McHugh was in a relationship at the time they filmed the Law & Order SVU episode, but she and Stamos were reunited years later when the model's roommate was in an episode of Fuller House. McHugh sat in the audience to support her roommate. "I walked in, I went, 'Hey, are you stalking me?' She was like, 'No.' That's why I love her," Stamos said of that moment. "She's like, 'What? No. I haven't thought of you twice.'"
John Stamos and Caitlin McHugh got married four months after they got engaged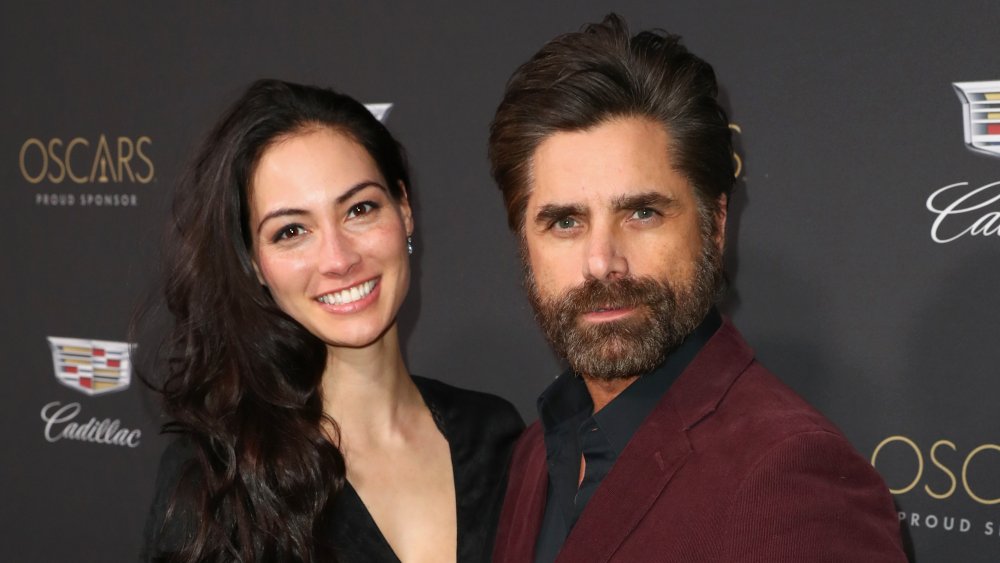 Joe Scarnici/Getty Images
Stamos and McHugh's relationship had a slow start, but they sped things up in October 2017 when they announced on Instagram that they were engaged. "I asked...she said yes! ...And we lived happily ever after," the You actor wrote on social media along with an animation of the couple at Disneyland. "She loves Disneyland, and I thought, Okay, Disney ...[at the park] I got on my knee and asked her. I pulled the ring out. I don't know how she did it, but she went to hug me and slipped her finger right in it," Stamos told People.
Two months later the couple announced they were expecting their first child. "The look on John's face when I told him we were pregnant was priceless," McHugh said. "It was the look of a man who has wanted a family of his own but wasn't sure it was going to happen for him. Now it is!" Stamos and McHugh then got married in February 2018 in Studio City before hosting a reception at the couple's home, E! News reported. Their son Billy was born in April 2018.