Is Dr. Phil A Real Doctor?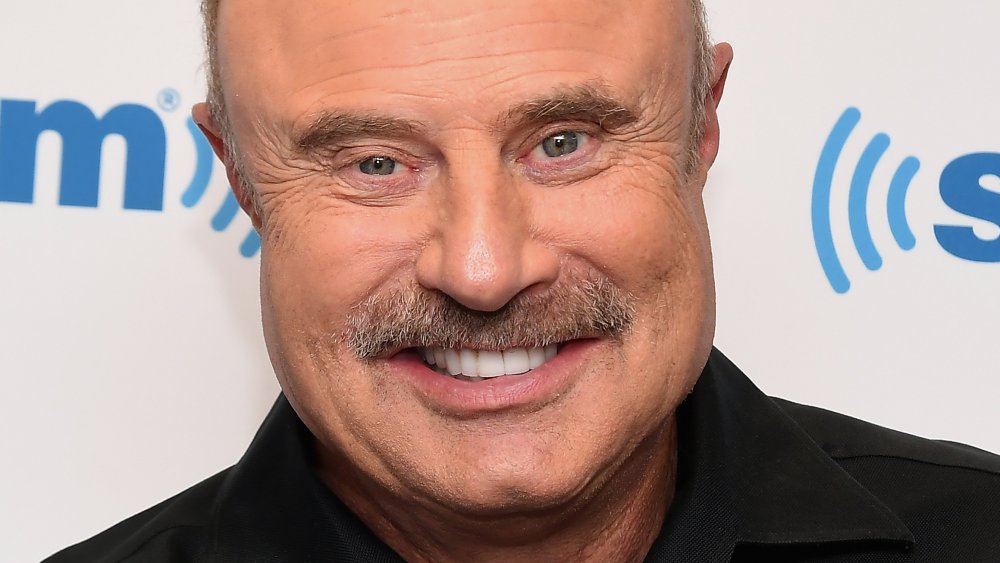 Nicholas Hunt/Getty Images
If you're a longtime fan of Judge Judy, you'll know Judge Judy Sheindlin has no time for Dr. Phil McGraw, whom she's been beating in the daytime ratings game for several years now. In June 2019, The New York Times noted that Dr. Phil averages about 3.9 million daily viewers compared to Judge Judy's all-conquering 10 million. Maybe because of her higher position in TV, whenever people get too dramatic or fame hungry on her show, the judge directs them to her competitor's series with more than a slight air of disapproval.
Her issue, as with many people watching around the world, may be that the supposed doctor only plays a medical professional on TV, rendering him completely unqualified to dole out advice and in a particularly bad position to be judging anybody. Sheindlin, on the other hand, has decades of experience in real-life courts to back her up.
Dr. Phil demands to be referred to as Dr. Phil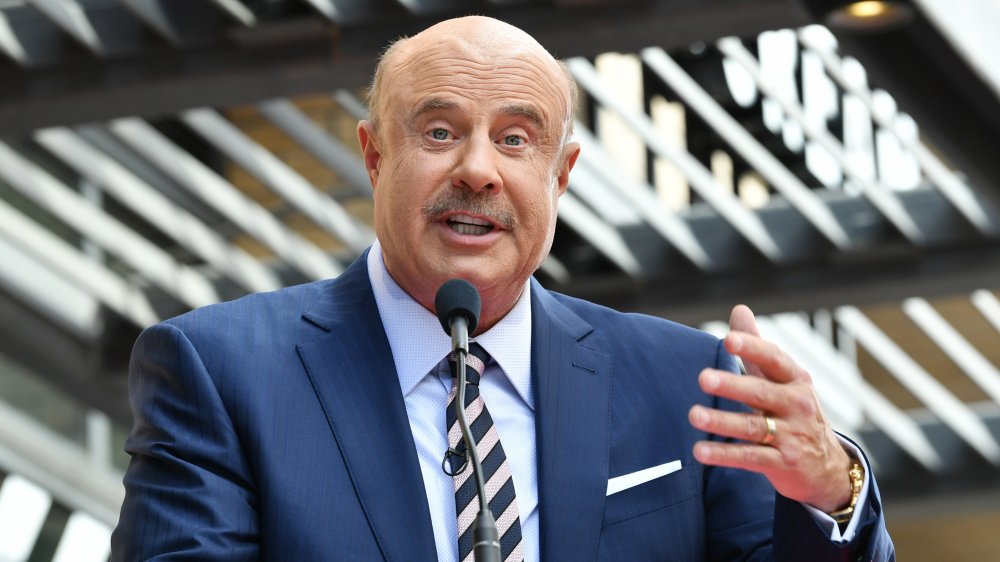 Amy Sussman/Getty Images
The short answer is no. Dr. Phil McGraw, aka Dr. Phil, is not a licensed therapist. A damning 2008 New York Times piece noted that McGraw is exempt from state medical ethics rules, which prevent him from, for example, revealing the identities of his patients because he's not actually a practicing doctor. Though the reality star has a Ph.D. in clinical psychology from North Texas State University and was licensed in the state for 20 years, he hasn't been licensed for quite some time. He's also not licensed in California, where he lives and where Dr. Phil is filmed.
The question of McGraw's legitimacy came to light after he commented publicly on the tribulations of a then-obviously struggling Britney Spears, before walking back his comments under intense backlash in a blog post. In the midst of half-apologizing for his inappropriate behavior, the Dr. Phil star, who's made celebs cry over the years, argued that, because he doesn't intend on going back into private practice again, he doesn't actually need to be licensed. However, he argued, due to his many years of experience and his Ph.D, "You still have to call me Dr. Phil."
Dr. Phil's legitimacy has frequently been called into question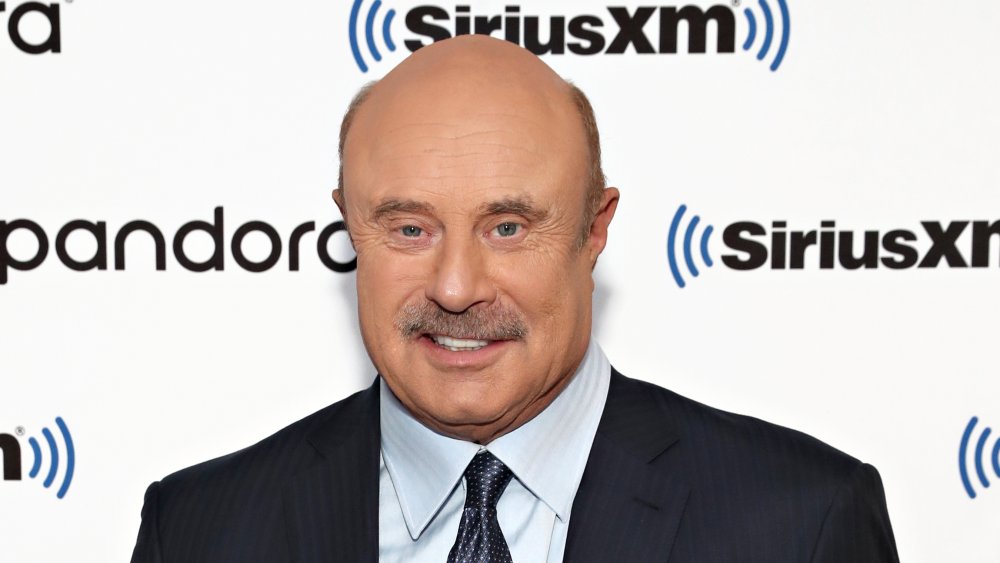 Cindy Ord/Getty Images
Vox raised further questions about McGraw's supposed qualifications in a report on his decision to act as a paid spokesperson for a diabetes drug, with physician-researcher Steven Woloshin suggesting the TV doctor was chosen because "people tend to view [campaigns] with less skepticism, particularly when there is a trusted celebrity spokesperson."
Woloshin pointed to how consumers might purchase the drug on the recommendation of someone they believe to be a real doctor, which a campaign spokesperson suggested wouldn't be an issue as an actual doctor (also paid by them) would accompany McGraw during all speaking events. The idea that the Dr. Phil star requires a legitimate medical practitioner to stand alongside him and field questions appears to confirm the exact opposite of the campaign's intentions and suggests that McGraw isn't professionally qualified in the first place.