The Reason Everyone Is Confused By Meghan Markle's Real Name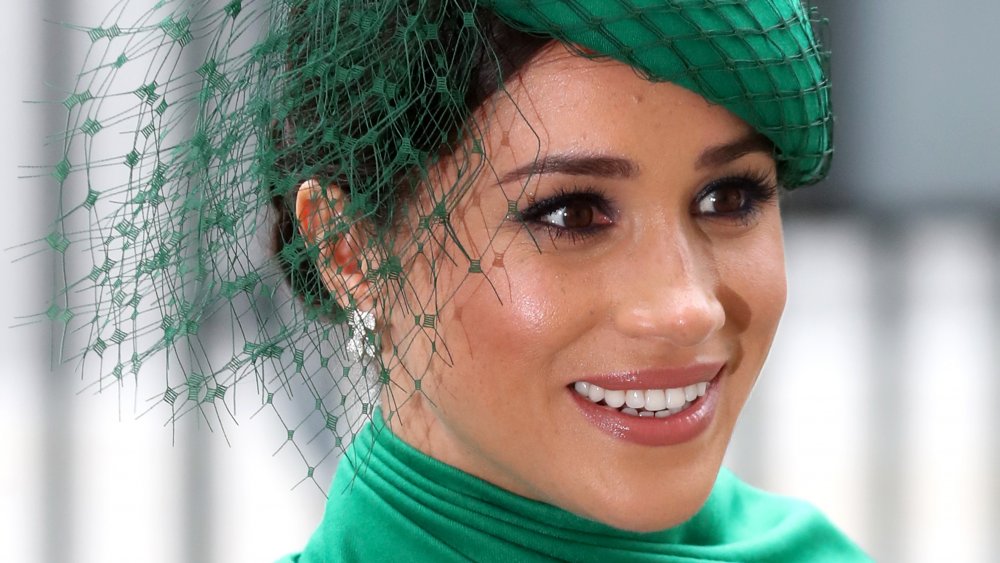 Chris Jackson/Getty Images
While Baby Archie's birth certificate was first made public on Twitter by the Daily Mail's Rebecca English in May 2019, the document has recently started making the rounds again, leaving a storm of confusion in its wake. According to The Mirror, royal watchers getting a glimpse of the certificate for the first time have been royally befuddled upon learning that Meghan Markle's first name isn't actually Meghan. As listed on the birth certificate, Meghan is actually the Duchess of Sussex's middle name — her first name is Rachel. Her legal last name isn't Markle, either, although it's listed as her maiden name on baby Archie's birth certificate.
On the birth certificate, Markle's full name is listed as Rachel Meghan Her Royal Highness The Duchess of Sussex. That's not all that has the masses puzzled, either. Since Markle is typically referred to as the Duchess of Sussex, a lot of people don't realize that she is, in fact, a princess. Her occupation on baby Archie's birth certificate is listed as Princess of the United Kingdom.
Meghan Markle isn't the only royal not going by her given first name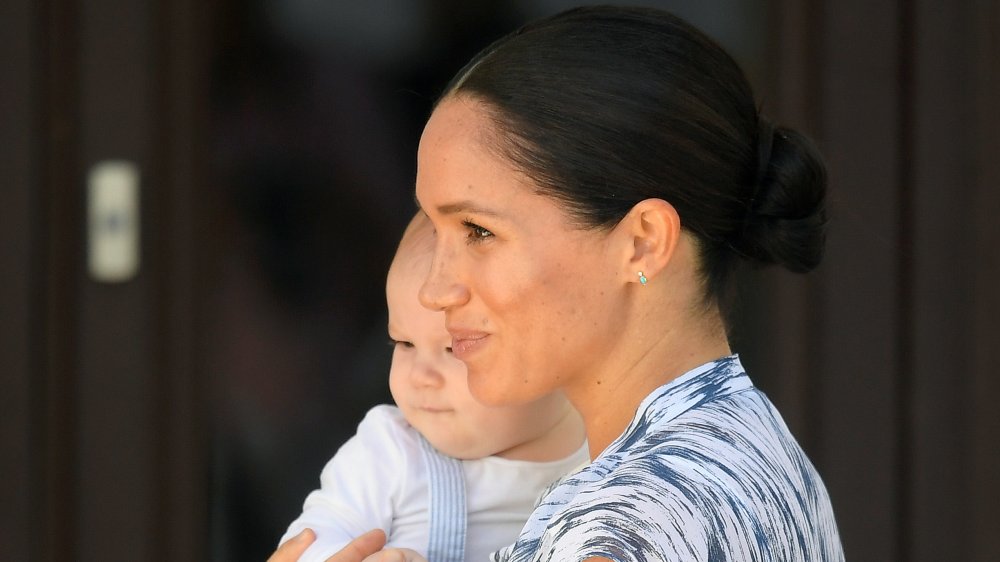 Pool/Getty Images
As The Mirror explained, Markle was given the title of the Duchess of Sussex by Queen Elizabeth upon her wedding to Prince Harry, but she also gained the title of princess when she married him. In addition to being the Duchess of Sussex, Markle is also Her Royal Highness Princess Henry of Wales.
And yes, that means that Kate Middleton is also a princess. As royal commentator Richard Fitzwilliams explained to Yahoo! (via AOL), "If you marry a prince you become a princess." Prince William's wife also listed her occupation as "princess" on the birth certificates for her children Prince George, Princess Charlotte, and Prince Louis.
Just to clear up any more potential confusion, Harry isn't the prince's real name, either. His full name, as listed on Archie's birth certificate, is His Royal Highness Henry Charles Albert David Duke of Sussex.