Is Shea Butter Actually Good For Your Hair?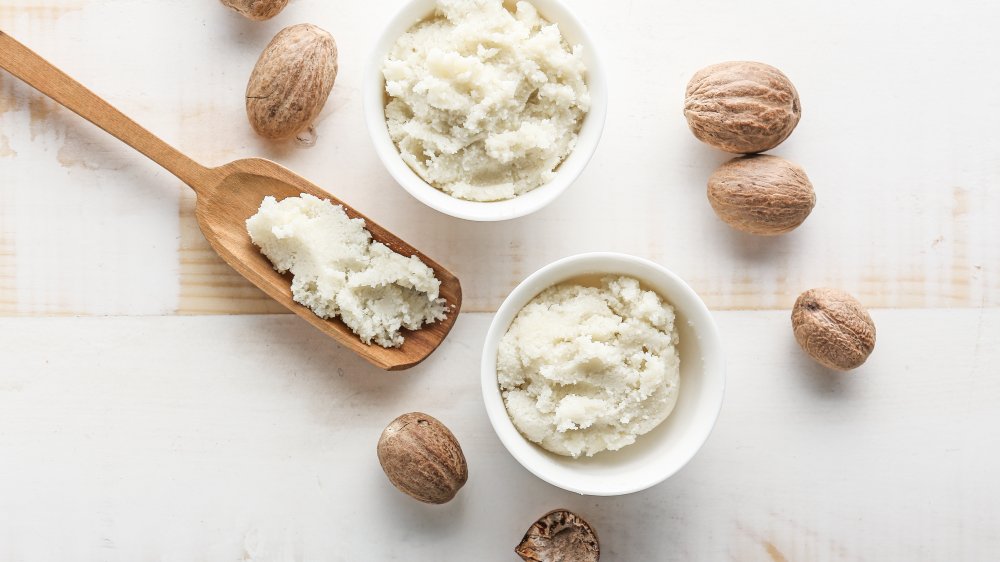 Shutterstock
Globalization, at least within the cosmetic industry, has allowed us to move outside of our comfort zone to discover ingredients we wouldn't have known about, let alone considered using — like argan oil, which comes from Morocco, and coconut oil, which has been used for decades in Southeast Asia, Polynesia, and Sri Lanka. Another relative newcomer is shea butter, which comes from the vitellaria paradoxa tree mostly found in West Africa. Healthline says shea butter has been used for centuries, and in a variety of products like skin creams, shampoos, and traditional medicines, to cooking and lamp oil.
Healthline says shea oil, and by extension, shea butter, has been identified by scientists as a promising hair care and skin care ingredient. Because it is full of Vitamins A and E, as well as essential fatty acids, shea butter is both great for skin and a promising ingredient for hair care products. Shea oil could be used to deal with dryness and increase shine, prevent split-ends, and reduce the frizz in your hair. Shea oil's healing properties can likely extend to the scalp, where it can heal without clogging pores. And because it is natural, it is also safe for different types of hair, whether it is damaged, dry, or color treated.
Shea butter may be too heavy for your hair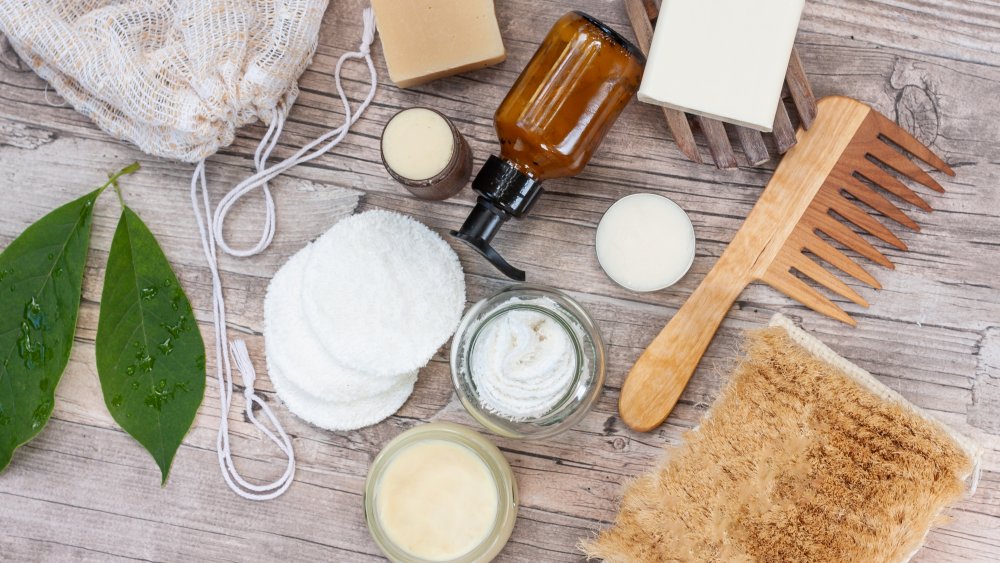 Shutterstock
But, as with all ingredients, shea butter comes with a caveat; much like coconut oil, it's a heavy ingredient. "Shea butter and coconut oil used the way most consumers do suffocates the hair and scalp. Moisture = water. Oil= sealant. If you don't clarify the oil layer off of the hair and allow water to get into the cuticle you're moisturizing dry hair," hair stylist Aeleise Jana tells Black Doctor. Jana says she has seen clients who complain about having dry, fizzy hair, while they were using coconut oil and shea butter, because both ingredients can block moisture. "There's no need for oils (natural or petroleum based) on the hair but for sealing or lubrication. A healthy scalp contains sebaceous glands that provide a protective layer for the scalp skin. Light oils that form a protective barrier around the hair strand are fine. What's not okay is an absorbed oil (coconut oil and shea butter) that blocks water out of the hair strand."
As with everything, check with an expert to make sure your hair won't suffer from having shea butter on it. Your hair stylist should be able to tell you if shea butter will actually work wonders for your locks.