What Happened To Jennifer Stone After Wizards Of Waverly Place?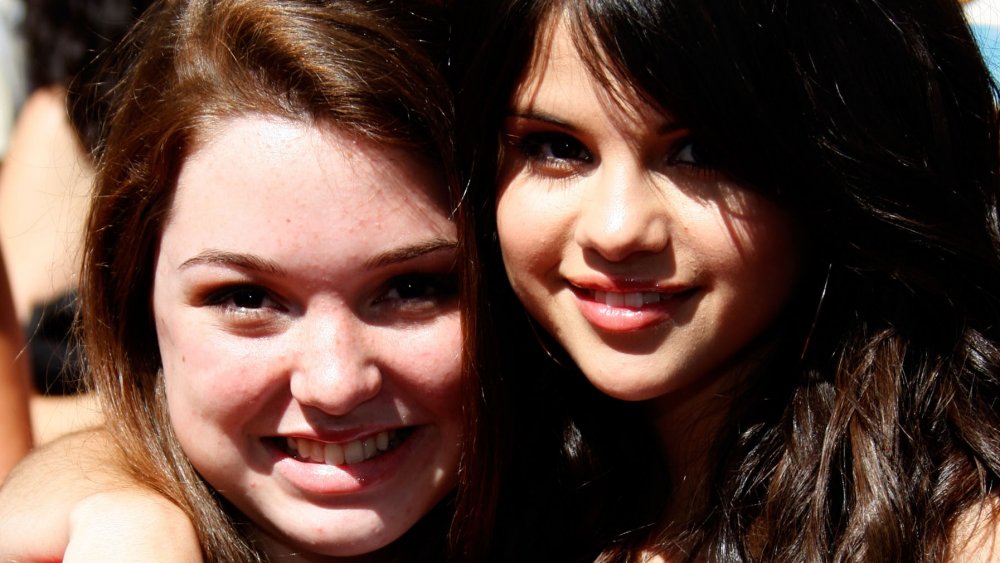 Frazer Harrison/Getty Images
It's been almost ten years since Selena Gomez and friends hung up their wands on Disney's Wizards of Waverly Place, which ran from 2007 to 2012. Although Gomez has become a pop phenomenon in the interim, her co-stars have run the gamut from setting Hollywood alight, like Jake T. Austin, to popping up in a few things here and there before shifting their focus entirely away from the spotlight, like Jennifer Stone.
Stone, who played mortal Harper Finkle on the hit show, hasn't entirely turned her back on acting. In fact, she's appeared in several big-name projects over the years including Body of Proof and Pair of Kings on TV, as well as in movies such as The In-Between and, most recently, The Perfect Night. It turns out, though, Stone's passion lies elsewhere, in an area where her talents are more important now than ever.
Jennifer Stone went to nursing school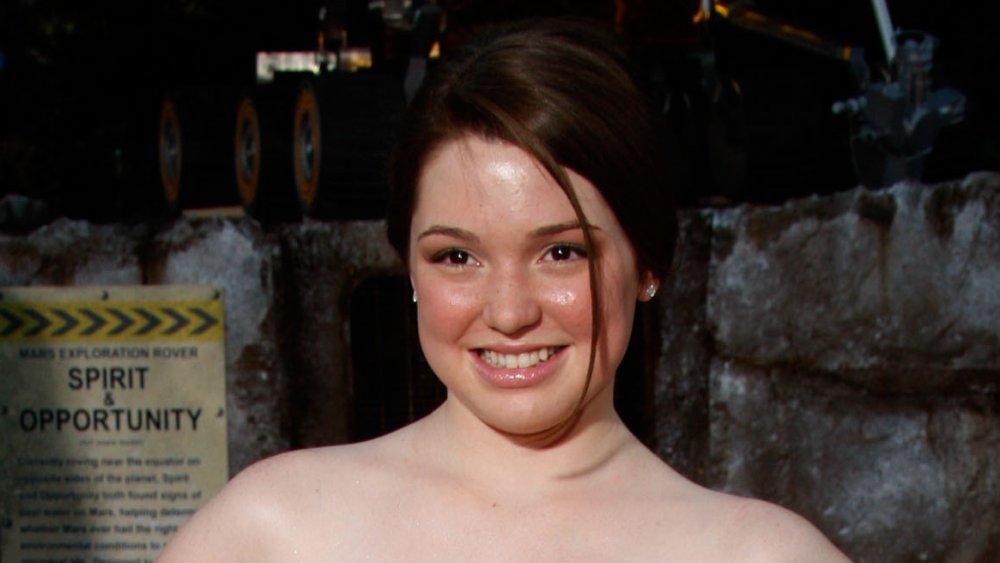 Frazer Harrison/Getty Images
The sometimes-actress and ex-Disney star actually finished up nursing school this past December, so she's fully equipped to join the hundreds of other healthcare professionals battling against the ongoing coronavirus pandemic.
"Today is #worldhealthday. It is also the day I went from a volunteer, then a student nurse, and now an RN resident," she wrote on Instagram, alongside photos of her various ID badges over the years (as she rose through the ranks). Stone also noted, "I just hope to live up to all of the amazing healthcare providers on the front lines now as I get ready to join them."
The Wizards of Waverly Place alum previously shared her nursing certificate upon graduating from school, writing happily, "It's been a long road of blood (mostly other people's), sweat, and tears (those were mine) but I can finally call myself a nursing grad!"
Jennifer Stone is still close with her Disney pals
Her Disney past may be long behind her, but Stone remains close with the Waverly Place crew, most recently sharing a shot with her ex-cast-mates Bailee Madison, David Henrie, Maria Canals-Barrera, and David DeLuise.
"A little Maxine for your Monday! Could not be more proud of @baileemadison and how much she has grown professionally and personally," she wrote alongside it. Stone also gushed, "Always a blast to get the Wizards crew back together... even if we are missing a few key players!" The fan reaction, naturally, was ecstatic with many calling for a reboot.
Gomez, for her part, is totally up for it, enthusing in a recent interview with KIIS FM UK, "I actually would love to. I don't know when that will happen or if that will happen but I am 1000% down, so we'll see."