The Truth About Kelly Ripa And Mark Consuelos' Wedding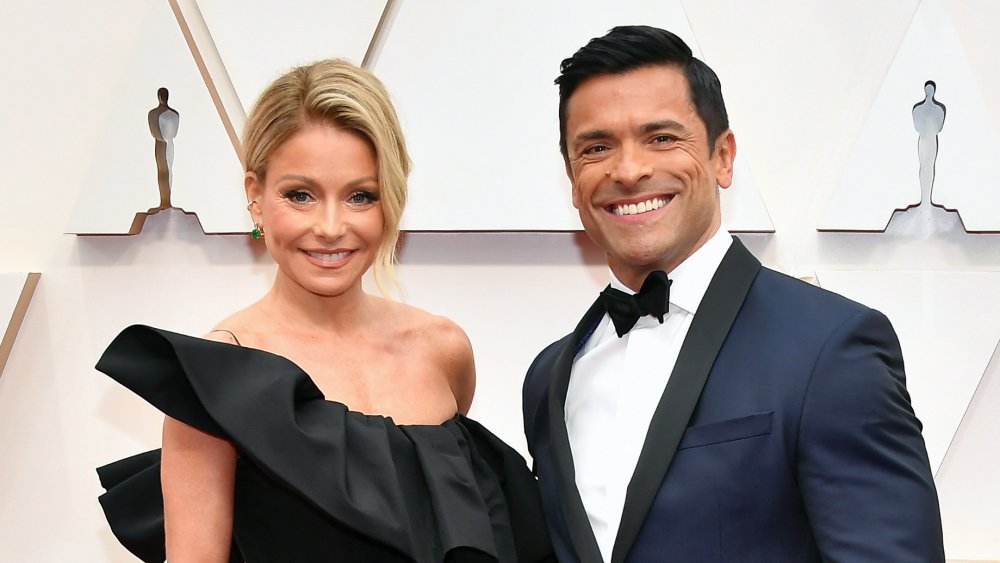 Amy Sussman/Getty Images
Kelly Ripa and Mark Consuelos are the very definition of #couplegoals. The two have been married for almost 24 years, and met in 1995 on the set of All My Children, a TV soap from the '90s that they both starred in. "I thought she was adorable, hot and sexy and all that stuff," Consuelos revealed to HuffPo Live (via Us Weekly). "But I was very focused — I didn't really think I had a chance with her, so I wasn't really focused on that," he continued. But despite Consuelos's lack of confidence, the two quickly became an item.
According to Oprah Magazine, just one year later Ripa and Consuelos got engaged over pizza and wine while at Consuelos's apartment. "I said, 'Ask me when you're serious.' And he said, 'I am serious. Let's go to Vegas tomorrow and get married,'" Ripa admitted on Live With Kelly and Ryan in 2018. And that's exactly what they did.
Kelly Ripa and Mark Consuelos eloped in Las Vegas in 1996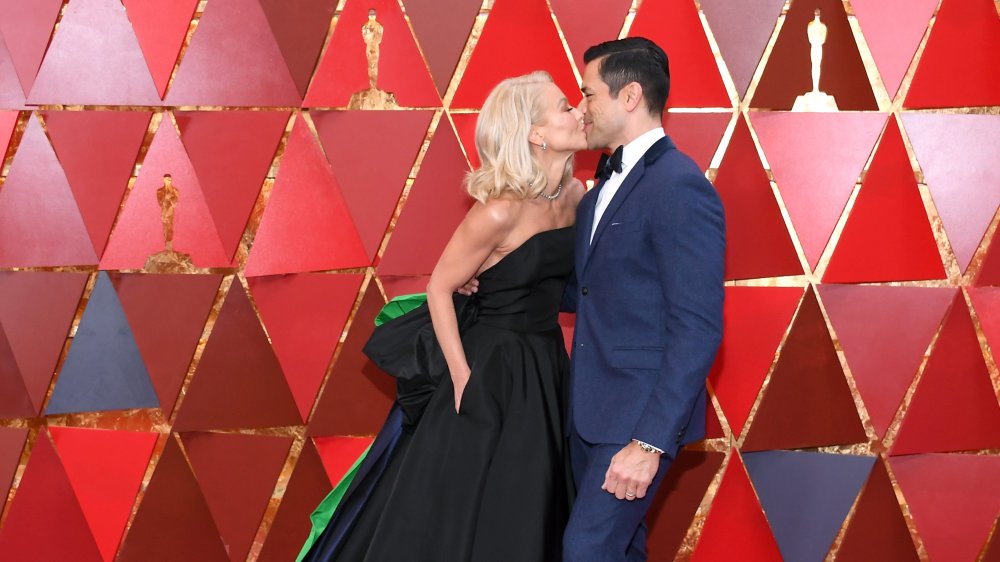 Kevork Djansezian/Getty Images
On May 1, 1996, Kelly Ripa and Mark Consuelos got eloped in Las Vegas, Nevada. Ripa wore a simple $199 white dress, which she actually bought on sale at Barneys. "I didn't buy it as a wedding dress. I just bought it because it was really pretty, and I wanted to buy something from the Barney's Warehouse sale ... It was $199 on final clearance sale," she revealed on  Live With Kelly and Ryan (via Martha Stewart Weddings). Consuelos, on the other hand, "looked a little Travolta-y," Ripa admitted. "It was like a white linen jacket with a black shawl collar," she recalled. According to a post celebrating their wedding anniversary on Consuelos's Instagram, the two lovebirds then honeymooned in Capri, Italy.
Ripa and Consuelos live in New York and share three children — Michael, Lola, and Joaquin (via PopSugar) — and seem more in love now than ever.