The Truth About Drive-By Baby Showers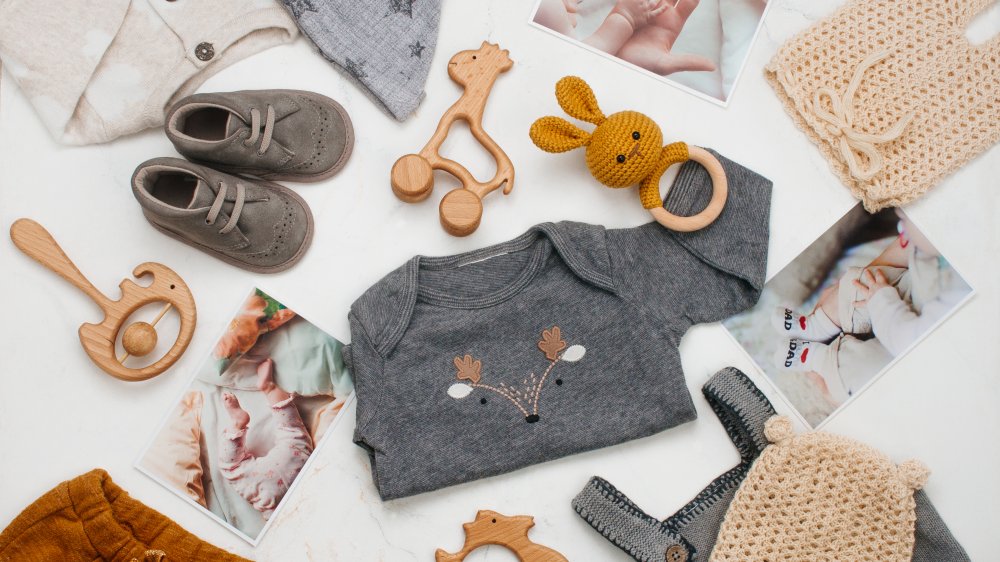 Shutterstock
There's no denying times are weird right now. Celebrations are being postponed or canceled all together. But a baby shower is something that really can't wait — or it will be a baby's birthday celebration instead — and expectant families are getting creative. Drive-by baby showers (or drive-thru baby showers) are a heartwarming new trend that's come about in response to the social distancing measures that are taking place nationwide due to the coronavirus pandemic.
The new celebration style consists of baby shower attendees driving by in their cars and forming a parade of sorts while maintaining the recommended six-foot distance from each other. People hold signs and balloons out of their windows and triumphantly honk their horns to show the soon-to-be parents their love and support. Some celebrations are manifesting as surprise drive-thru baby showers, and expectant parents are often left in tears as their friends and families parade by showering them with not only gifts, but love and a sense of community in a time when isolation is abundant (via Newsweek).
Drive-by baby showers are warming hearts
Some families are decorating their front yard with signs and balloons to make the whole thing as authentic as possible, and soon-to-be parents are laying out plastic bins on the curb where drive-by guests can place diapers, gifts, and nonperishable food items. Once the bins are full, a gloved helper moves the bins inside and sanitizes items. Next to the bins many people are even leaving hand sanitizer so that the visitors can sanitize before touching their gifts. Although all the safety measures may seem like a bit of a downer, hosts are still trying to make this new shower style as festive as they can (via The Journal Times). 
During stressful times like these, some light-hearted celebrations like a drive-by baby shower are a much needed release — especially for pregnant moms.