Tuned: The Truth About Facebook's New App For Couples Only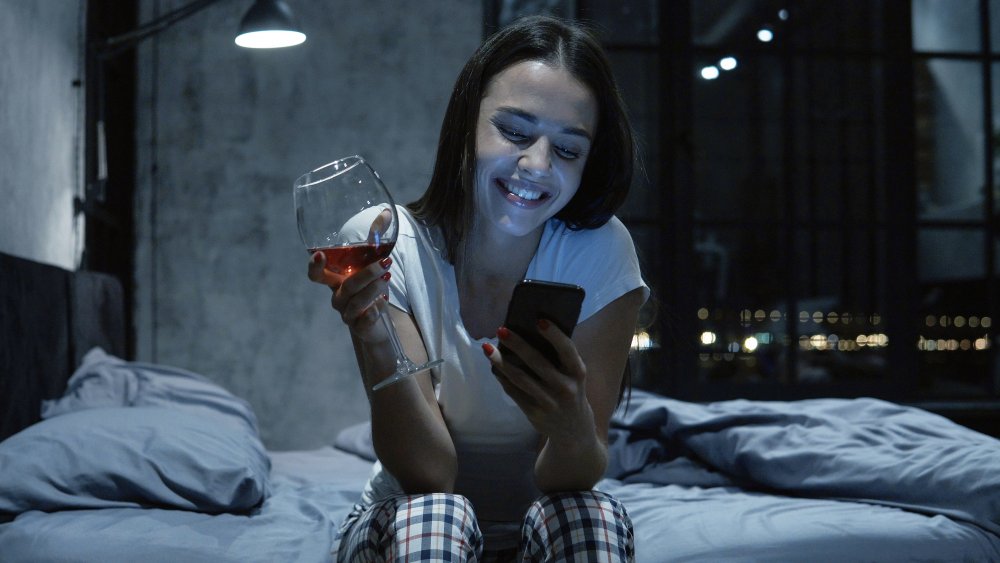 Shutterstock
Whether you've been together for years, or if you've just changed your status from "single" to "in a relationship," Facebook has created a new way for you to stay in touch with your significant other. The app, called Tuned, lets couples share elements of their digital life together, from setting a mood so the other person knows how he or she is feeling, to sending messages, notes, cards, voice memos, and photos, and even connecting Spotify accounts so couples can share music. Its developers invite potential users to think of it as a "digital scrapbook of your special moments" (via App Store Preview). And if you are intrigued by Tuned but don't want the hassle of being on Facebook, not to worry because you don't need an account; a phone number will do (via Naked Security).
Tuned, which is now available on both Apple's App Store and on Google Play, might position itself as "a private space for couples," but the app doesn't explicitly say whether it features end-to-end encryption, which means only the people who are involved in the chat can see messages. This feature is a key part of Facebook's other communications app, WhatsApp, and CNET reports that without that, the data in Tuned could be shared with Facebook and could possibly be used for advertising. Both CNET and the BBC have asked Facebook about this, but neither have gotten a reply.
Tuned can help a couple stay in touch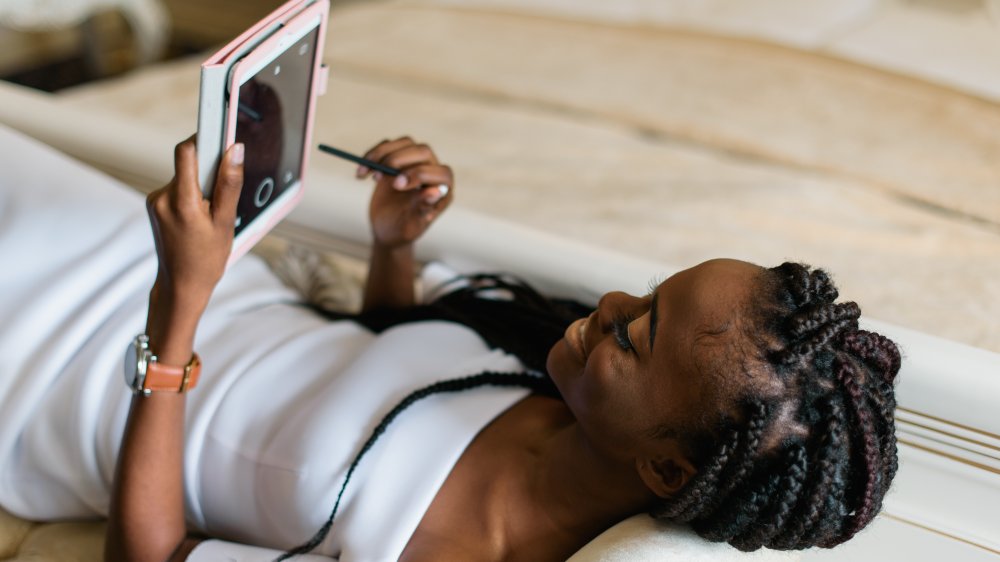 Shutterstock
The Facebook group behind the app was formed in 2019, with a mandate to think of new ways to use and engage with social media. The BBC reports that the group, called the New Product Experimental (NPE) Team, is meant to create apps that could adapt and change quickly. Facebook has also said that its services would be terminated "if we learn that they're not useful to people."
Tuned seems to be timed perfectly, particularly if you didn't have the time or opportunity to travel to where your significant other happened to be before the lockdown. With more folks using social media to stay engaged and in touch, this may be a good way to keep in touch. According to the BBC, the app is only available in the U.S. and Canada at this time. It's already received an enthusiastic review from one user who asked for expanded features, including more gifs and stickers. Are you listening, NPE?