The Reason New Customers Can't Get Amazon Grocery Delivery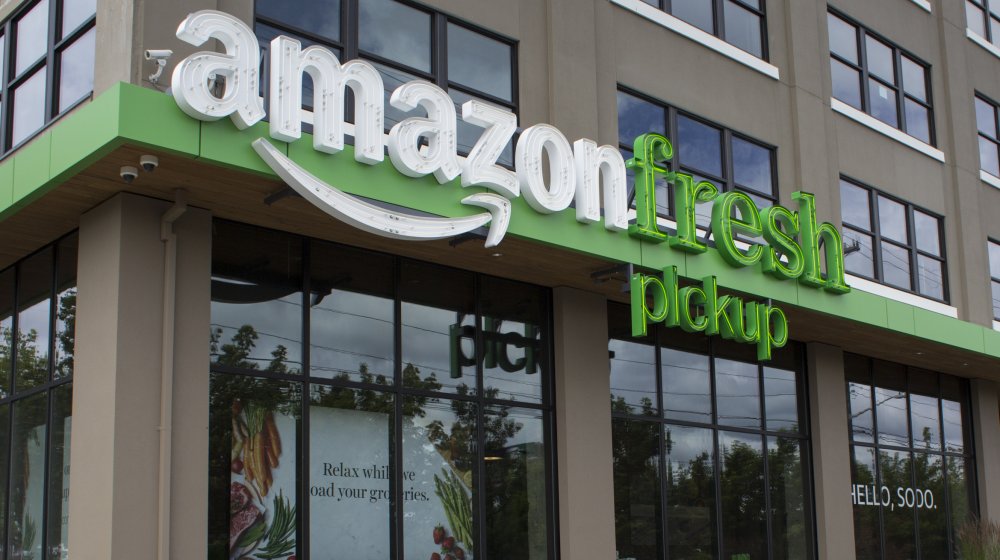 David Ryder/Getty Images
It looks like folks who haven't tried out Amazon's grocery delivery service yet are out of luck for the time being. The company recently announced in a blog post that only existing Amazon Fresh and Whole Foods delivery customers will be able to continue placing orders. Everyone else will be asked to sign up on a wait list. Amazon said that new customers will be invited to sign up for online grocery delivery and pickup each week as they work on increasing capacity.
Amazon has been pushed to its limit in the past few weeks as more and more people have their groceries delivered or opt for curbside pickup in the wake of the coronavirus pandemic. While people are being encouraged to stay home and practice social distancing, Amazon is actually giving the opposite advice. "If you are able to do so safely, we kindly encourage our customers who can to shop in-person," they wrote.
As the pandemic has progressed, it has become increasingly difficult for customers to schedule a time slot on the service, which is free for Amazon Prime members. The New York Times reported that demand has increased exponentially, with orders for groceries from Amazon now as much as 50 times higher than it usually is. It's no wonder that even a giant like Amazon is having trouble keeping up with overwhelming demand for food delivery.
Amazon has hired tens of thousands of new workers to meet demand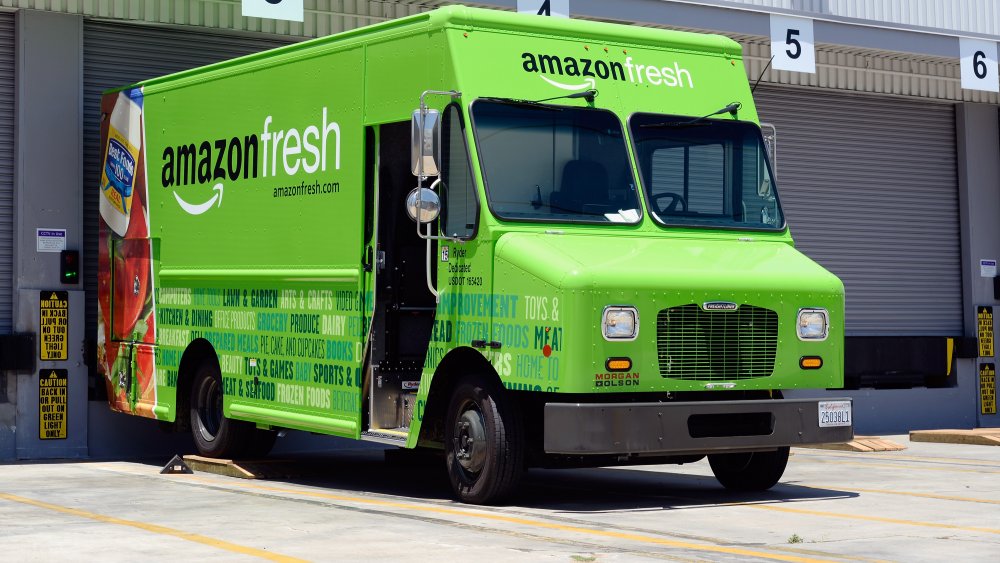 Kevork Djansezian/Getty Images
Amazon is also having trouble keeping up with non-grocery deliveries. In addition to putting new Amazon Fresh and Whole Foods delivery customers on a waiting list, the company announced in a separate blog update that it has hired 100,000 workers across the U.S. to meet demand for deliveries. Amazon also announced that they are planning on hiring an additional 75,000 workers.
The company also vowed to protect its workers, saying that they are issuing personal protective equipment to workers, as well as checking their temperatures upon arrival to work. Amazon has also increased pay by $2 per hour and is offering extra time off for employees who test positive for COVID-19.