This 3-Ingredient Dinner From Aldi Has Gone Viral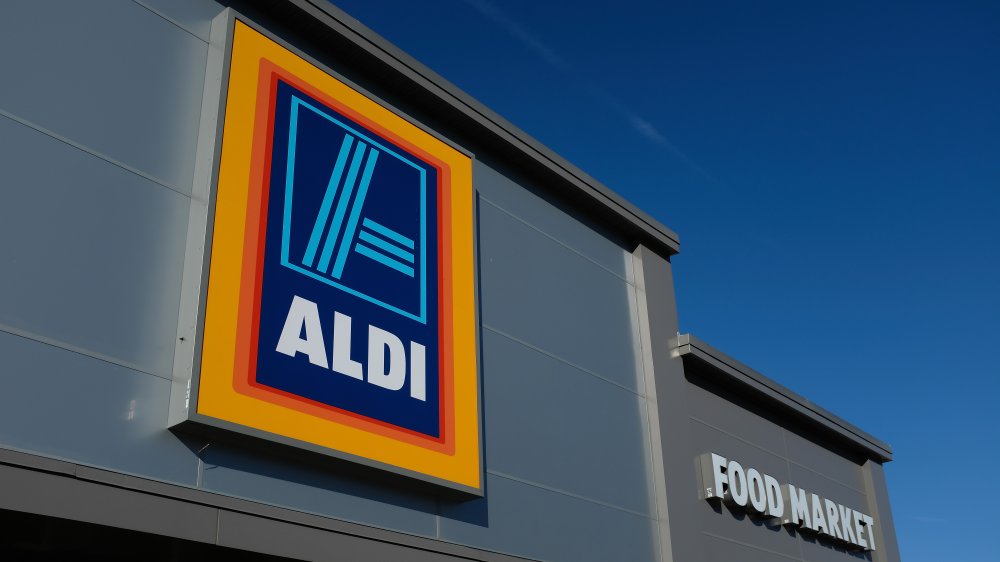 Sean Gallup/Getty Images
The discount store Aldi is home to treasures such as cheap wine, bulk products for less, an exclusive line of baby products and a collection of brands that makes it hard to just leave the store with one thing. "Something new always pops up. Blue cheese-stuffed olives? Chipotle-lime salsa? Yes, and yes," one writer said in the New York Daily News.
Did we mention its cheap prices? The Daily News writer notes, "A typical NYC market practically requires a second mortgage — and that's just for toilet paper. At Aldi, basics are a total bargain. Figure 40-50 percent off staples and everyday items, and fruits and veggies, too."
Because Aldi has a sweet combination of low prices and good food, the chain, which started in Germany, has several fan groups on Facebook and Instagram. One particular mom in an Australian-based fan group on Facebook shared a three-ingredient dinner recipe her husband made from an Aldi's original brand product and it's become a big hit.
How to make restaurant quality 3-ingredient pasta with Aldi ingredients
Aldi
The Australian outlet 7News reported that a mother named Candace shared a recipe her husband made which combined Aldi's Season's Choice Broccoli Bake with cooked spaghetti and chicken to create a nice and creamy pasta. Candace called the recipe "restaurant quality" and added, "The cheesiness from the broccoli bake made it saucy enough and it was super quick to make."
Not only was it a win for Candace, but the recipe won over the couple's children. "The kids were silent and scoffed it and I had to loosen my jeans I ate so much!" she wrote in the Facebook group. The recipe has since gone viral in the group and many moms vowed to try the creative recipe.
If your local Aldi is out of Broccoli Bake, another alternative is their Kirkwood Broccoli & Cheese Stuffed Chicken. It already has two-thirds of the ingredients of Candace's husband's recipe — you just need to add pasta, and voila! You've got a two-ingredient Aldi dinner that's ready in minutes.