The Unexpected Items People Are Panic-Buying During The Pandemic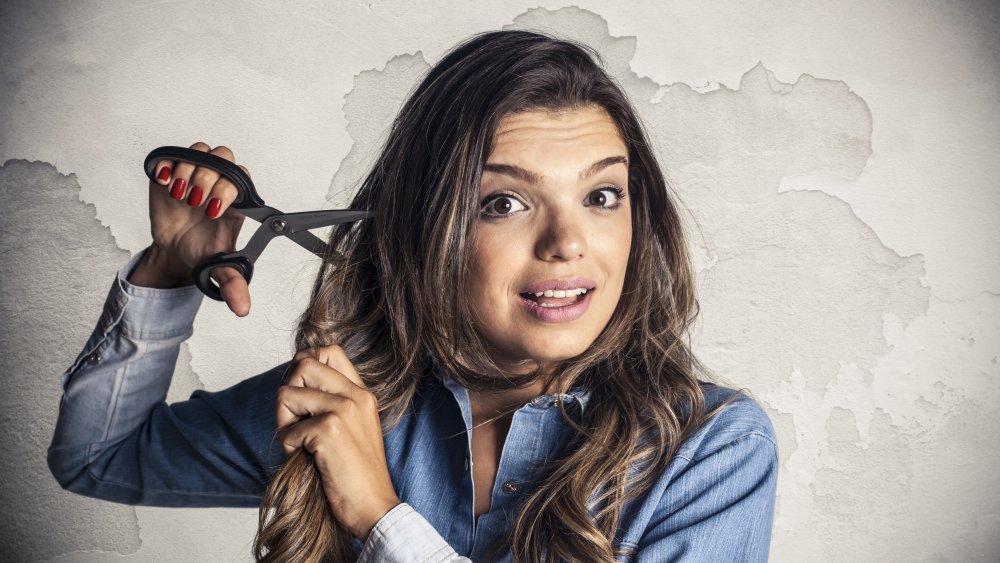 Shutterstock
The coronavirus pandemic has had people stocking up on all sorts of essentials, like water and toilet paper. In fact, this panic-buying has gotten so extreme that some grocery stores are having trouble keeping their shelves stocked.
Recently, however, people have moved away from panic-buying food and other needed household items and are instead turning to a far more surprising product instead. Based on data compiled by Nielsen (via Business Insider), more and more people are focused on grooming. Sales of men's hair clippers increased by 166.2 percent in the week ending April 4, and went up 101.7 percent the week before, compared to sales at these times last year. Hair dye is also seeing an increase in sales and is up 23 percent (via Click Orlando).
"You see more beard trimmers and hair color and things like that. It's interesting to watch the dynamic play out," Walmart CEO Doug McMillon told Today.
People are doing their own hair while quarantined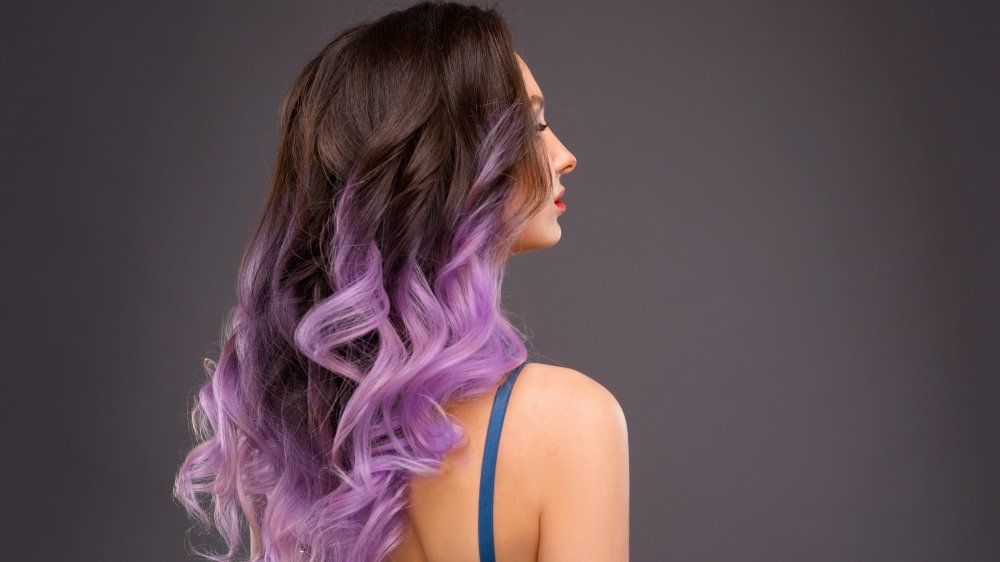 Shutterstock
Many people are doing their own hair while quarantined, not necessarily because they're bored but because most hair salons have been shut down as they are not considered essential businesses. Others are using social distancing as an opportunity to experiment with their look, to the point that doing your own hair in quarantine has become an internet meme. Vox noted that social media is filled with videos of people doing "something kind of wild to their hair in isolation."
Even many celebs are changing up their looks. Jonathan Van Ness shaved off all his facial hair while quarantined. Hilary Duff dyed her hair bright blue. Ariana Grande went the opposite route and let her natural curly locks flow free.
It turns out that there is actually a psychological reason people are turning to hair dye and clippers as they adjust to life under quarantine. As mental health counselor Danielle Forshee told Elite Daily, "The decision to cut your hair during a transitional period, whether it be a positive or negative transition, symbolizes to the individual themselves a new start."